Sorry for the lack of posting. I've been busy working on a few projects for this blog. All of the pictures are done, but none of the write ups have happened yet. I was thinking today I'd do that if it rained again like yesterday, but it's been gorgeous so we've been plotting our gardening needs instead. This is my Gardenin: What to grow board over at Pinterest.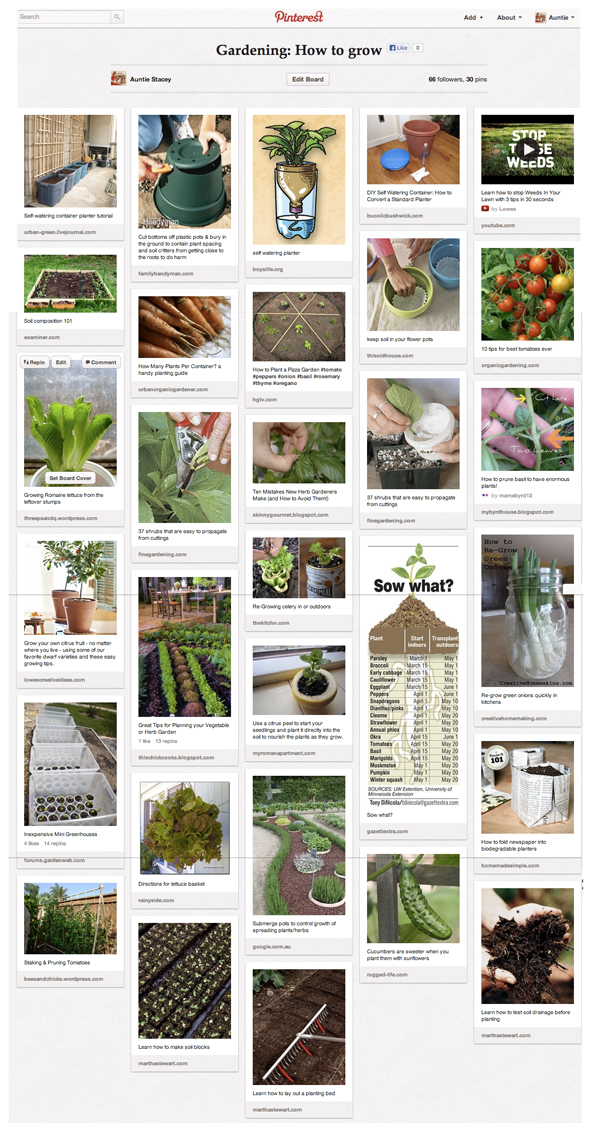 We're all about the self-watering setup this year, in case you're interested. The reason for that is simple. While I like a lot of things about gardening, the one part I do not like is all the watering. Specifically doing it at all. I forget sometimes, and I freak out when I finally do remember. Usually that's about two hours after we leave for work and I can't go home to do it. Ack!
We're basing our self-watering planter system loosely off of this indoor version, with a larget overflow hole on the side of the container so the water can dribble out on its own and the soil doesn't suffer. And we're creating another use for pegboard in the process. Jen will like this idea.
One of our customer's gave us an irrigation kit a few years back. I'd use that but in my mind, that's for a much larger scaled garden, not a few flower beds we have herbs growing in. The soil in our backyard is terrible. It's filled with clay and vine borers, and honestly I don't know what else but I'm afraid to look into it.
I'm hoping this DIY project will help me keep the herbs and other plants alive this summer. I'm not much of a green thumb to start with, but when you add forgetfulness to the mix, it never turns out well in the end. I try. And I try. But, as hard as I try, I really can't make my brain remember I have plants to take care of every.single.day. It's just too much for my feeble mind.
And before you ask, no we don't have kids. Small miracles, right? 🙂
Until our DIY project is complete, please enjoy this picture of my green onions successfully regenerating or continuing to grow above ground in a mason jar of water sitting in the sun on my sideboard.