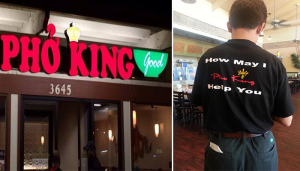 Today was a fried noodle day. Pan fried, not deep fried. I'd never do that. Gross. But noodles that were quickly boiled, rolled in sesame and soy sauce, and then pan fried? I'm all over it. Why? It's comfort food for me. It reminds me of being a kid, when things were simpler and the weather was nicer. And of Ellen.
This weather. It's killing my knees. The warping? I can't even begin to explain it to you. It hurts. And the neck compression trapping my nerves is worse. I tried to sleep in our bed both laying down and sitting up, but the searing pain in my hands and forearms were too much, so I tried to sleep a bit on the couch where I wouldn't bother anyone with constant rolling around, writhing in pain and sitting up rather abruptly on the edge to rock back and forth for 20 minutes till the pain abated. I'm so tired. So pho king tired.
I'm near my end with this b.s. None of my usual tricks are working anymore, and funny enough, I think it's using the tablet to surf and type at night that's causing it, not the reaching and straining I do with my arms at work and at home. Funny that. Modern technology. No wonder so many hate it. :-\
Today I'll abstain, using this laptop instead, all day. Let's see if that doesn't help. I bet it will, too. I have loads of house chores and little jobs to tackle this weekend, so I really need this to be the solution I've been looking for.
*crossing fingers*
Okay, that bed isn't going to change sheets on its own, so off I go. Have a great weekend, everyone. Try to forget about the called for snow next week if you can. If you can't, I suggest picking a vice and rocking it hard till we get through it. 😀
TTYL