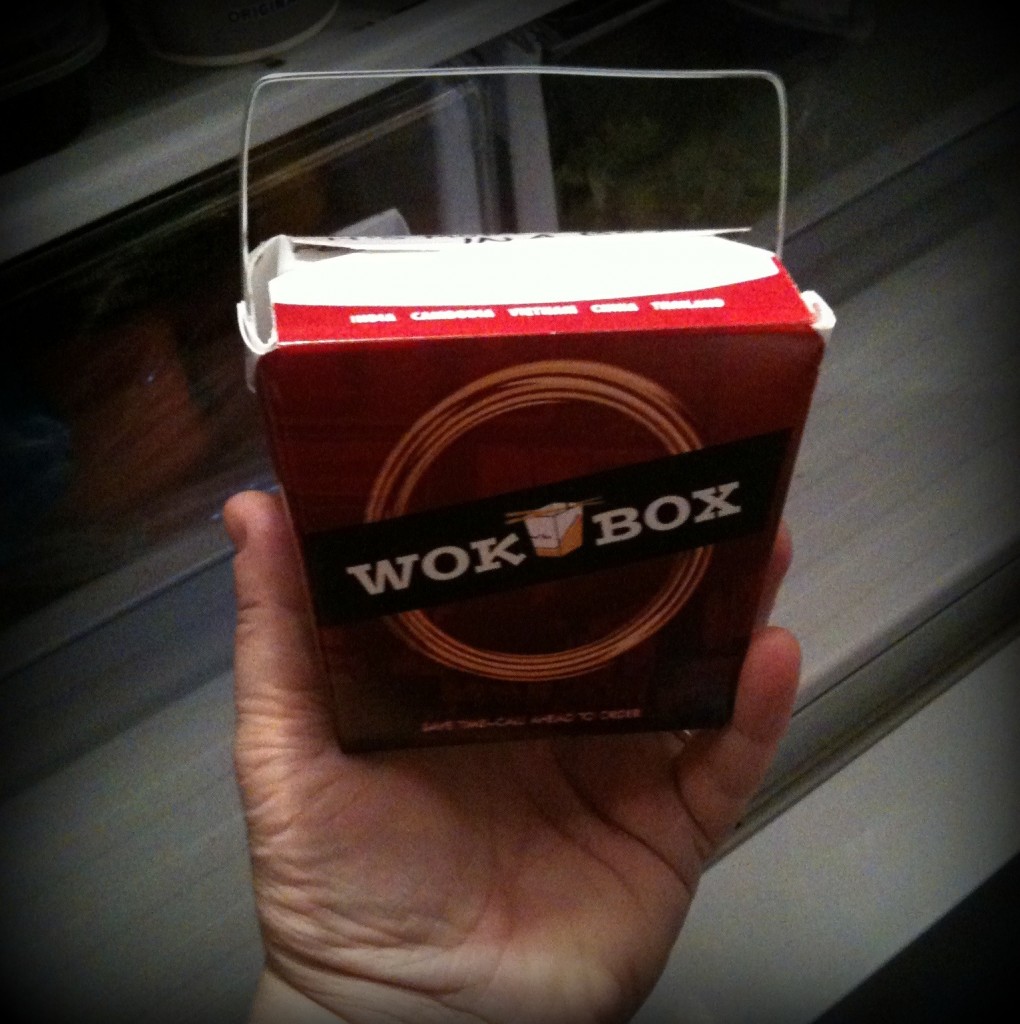 [ We have become enamoured with the local Wok Box franchise. It's our new go-to takeout spot. For the days when I don't want to make us lunch or dinner. ]
I've been thinking about takeout food today. And foods I'm so over. What's on your list of foods you're over? I need to know, so share! Here is mine:
Can I just say how exhausted I am of cakes, cookies, and desserts in general? It takes a lot to get me interested in any of them, let alone into the kitchen to make them. They're just so… pedestrian at this point. I guess it's because there is so much of each already in the world, and it seems like that's all people think about on Pinterest. Sugary crap. I get it, I used to be the same way. But then I grew up, my hormones changed along with my taste buds, and here we are. I much prefer steak & eggs over a bag of chips and greasy hamburgers. (Sidenote: while spending a lot of time at the hospital, I discovered the hot Kettle Chips Tim Hortons sells for $0.99. Amazing! Perfectly cooked and salted? C'mon!)
I like burgers – I do! – but not all the time. I like pizza, but only when I make it at home. I like to use ingredients I know are fresh and tasty, not overly produced and globby. I'm a bit of a snob like that. I'm sorta kidding here, but one time we ordered a custom pizza made fresh in front of us while we waited, and by the time I got to eat it 15 minutes later at home, it was disgusting. The drive home was less than 5 minutes door to door, and still, it was a soggy mess. And it was overly salty and overly greasy, and the pieces were so soggy I should have drake them. I couldn't deal after half a slice. What a waste of money, time and materials.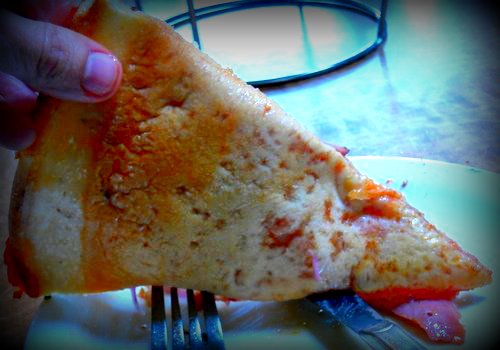 [ Not my picture, but my pizza slice was just as wet on the bottom as this one.]
Funny aside to this story is the owners of that pizza shop stopped by our store to hand deliver menus and coupons about two months afterward. I said no thank you to the coupons. They were stunned, so they asked me why. We had a lovely chat about that pizza I bought. Coincidentally, (or possibly not) 6 months later they sold their franchise location. Huh. Perhaps I was one of many to have a similar story for them to hear? Maybe. Doesn't matter. The current owners are doing well and I haven't heard anything negative about their pizzas since. Still. I won't. I can't. I refuse to let anyone else make me a pizza from scratch.
So, yes, I know! I know I have been AWOL lately. My father-in-law died, and his wife (my mother-in-law) had a mishap where she broke the tip of her collar bone and spent 13 days in the hospital. She's home now but we're all pitching in the help her with cooking and gardening chores she's been banned from by the doctors. And I have an odd work schedule that's due to expire in a month, so all of the things I wanted to do this summer are off the table. I will see what I can do in my limited time, but don't expect much. 🙂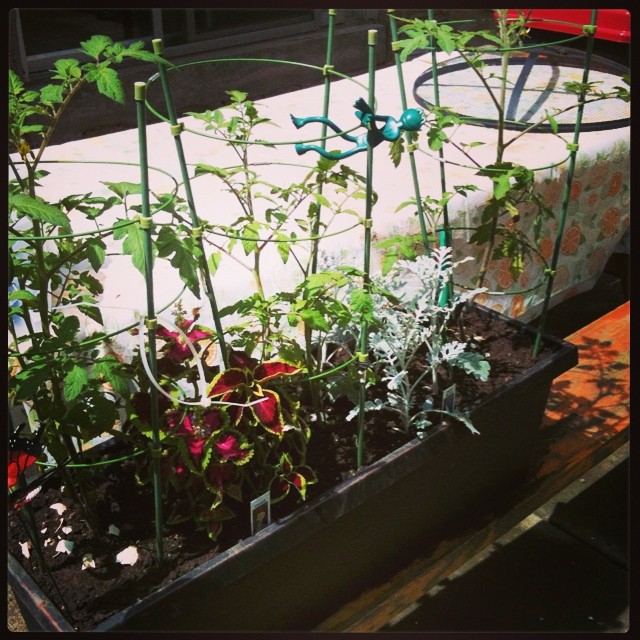 I am, however, growing some tomatoes from a dozen tomato plants I grabbed from my FIL's garden after his funeral. They're doing well in the self-watering container we built a few summers ago specifically for tomato and peppers plants to grow in.
My FIL was sick in the hospital almost a full month before he died, and he wasn't feeling well leading up to that stay, so he didn't get a chance to do anything with his garden this year. Nothing. Zip. Nada. After the funeral reception held at the house, some of us went out to look at his beloved roses and garden space to see what we could do to help the MIL out.
What we found was a bunch of tomato plants and leaf lettuce that had sprung up from the ground on their own from seeds that fell into the soil last year in a very random pattern and have really started to grow all on their own – without any human help or intervention. Amazing, non?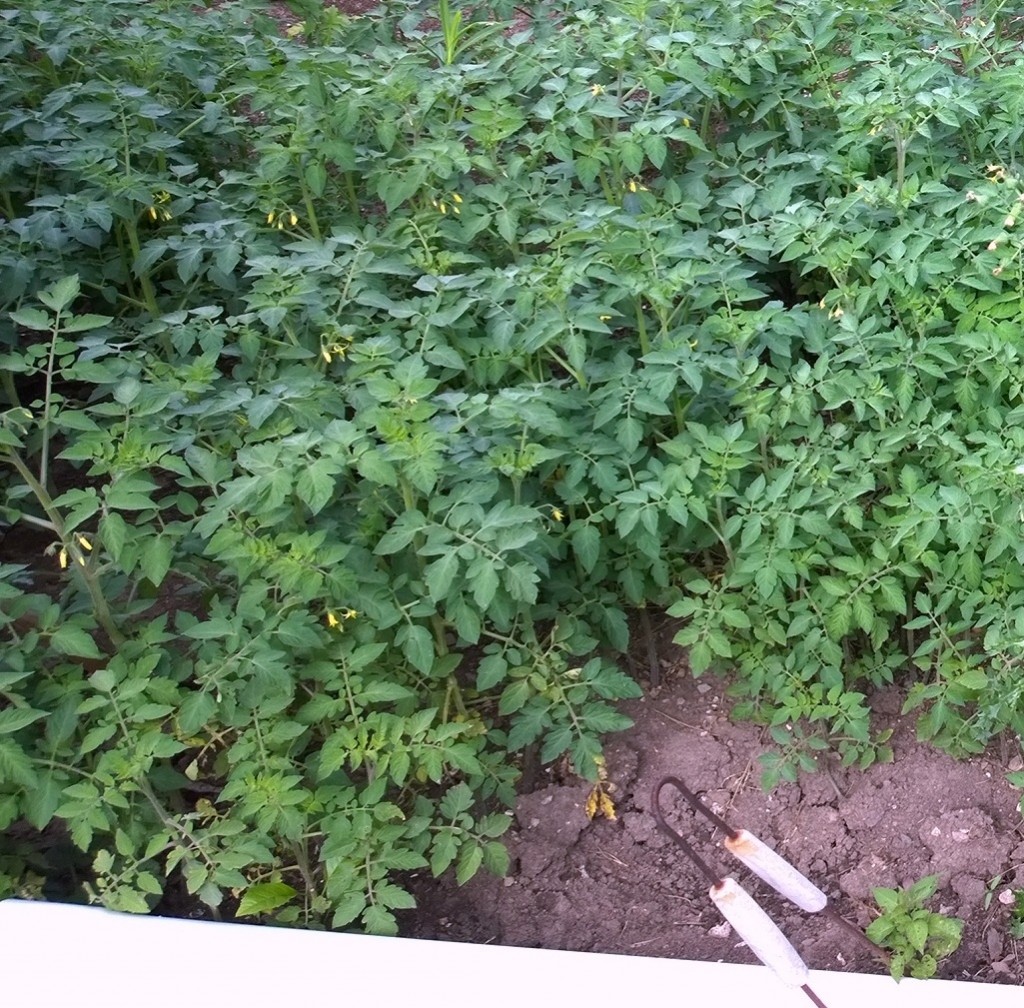 Here is a picture of his garden as of last week when we stopped by the mow and water the grass, and to check on the raspberry bushes like the MIL asked us to. Again, all of it's growing out of control on its own. On. Its. Own. Look at how densely packed in that tiny space they are! I can't even get to them to weed let alone count, but I'd guess there is close to 100 in there now. That's thanks in large part to the beautifully fertile soil the FIL spent over 25 years cultivating. I used his soil in my tomato planter after I transplanted them. They seem to be flourishing well, too.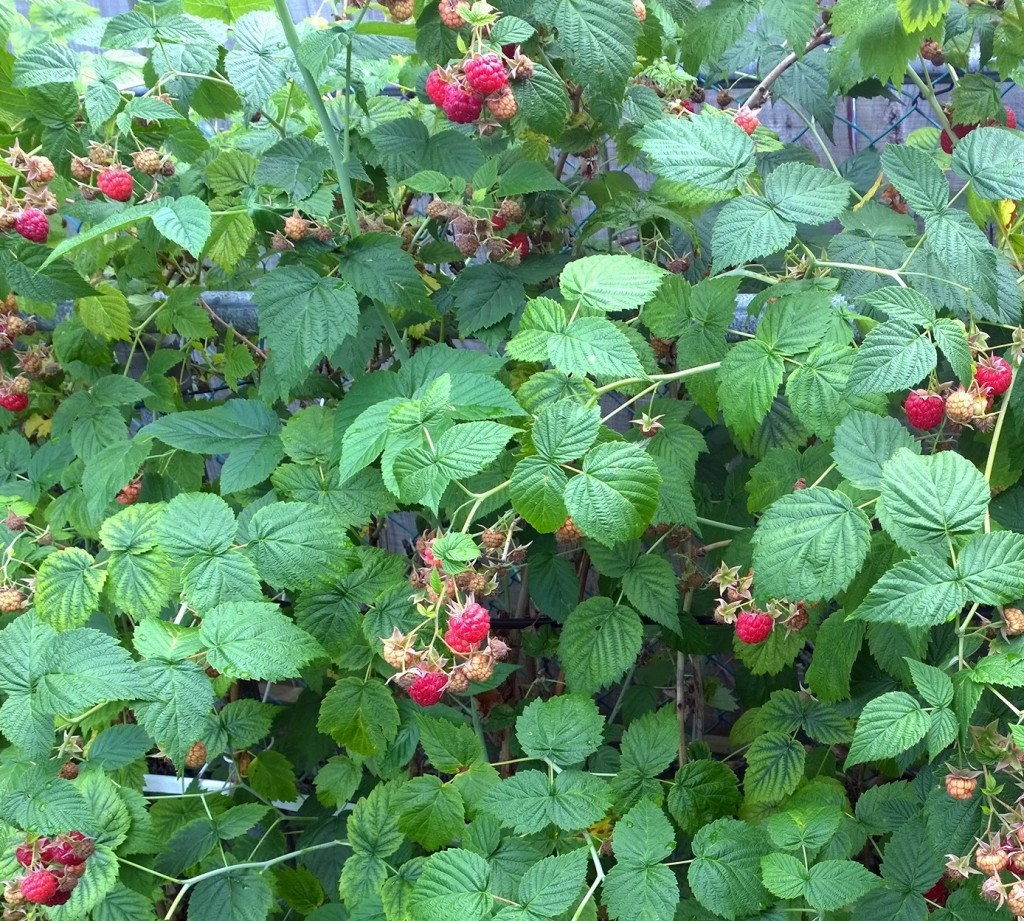 We picked a lot of berries that night. And I'm told, less than a week later, there are way more ready to be picked this weekend. I'm thinking about raspberry syrup right now. (stroking my chin) I already used a bunch from the first picking to make a yogurt parfait that I included in the husband's lunch today.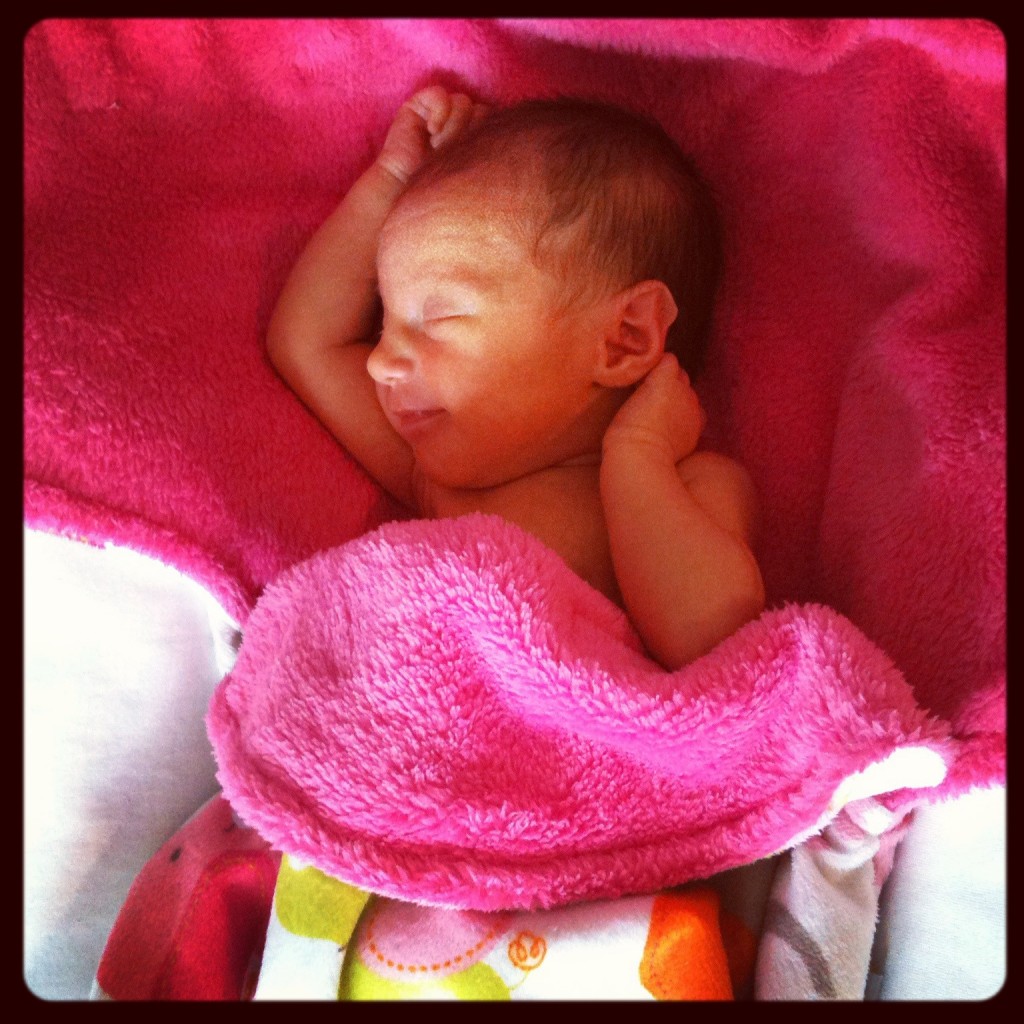 And finally, the last thing I have been distracted with is this cute little preemie, my new niece. I knew you'd want to see a picture of Thea, so here you go. 🙂