Obscene: Using 3/4 of a 500g Jalapeno cheese brick to make a pan of 8 small chicken enchiladas for dinner last night. Whoops. My bad, arteries! 😀 (Ermine would have said I was being stingy, though. Ha!)
So… I've been around but not blogging for two months. I'm not sure how that happened, because I have been cooking, baking and coffee drinking in all that time. I have also been preoccupied with being trained at one job in a different position, relaxing on my downtime, landscaping the front of the house to add curb appeal, and laying my father-in-law to rest this past week. I gave his eulogy. He was the kind of man whom everyone loved to dearly, no one thought they could get through standing up to speak about him without losing it. I volunteered to do the deed, and I almost got through it all without tears till the last three lines. The tears formed, started to roll, and then the ugly crying started. I was a mess by the time I sat down. His void in our lives will be HUGE.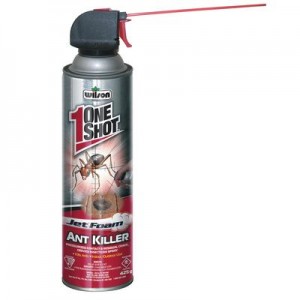 Today we started the annual Battle Royale Of The Ants in front of the patio door. I can't recommend a product by Wilson called One Shot Jet Foam more. It's a fantastic foam that dries up after 20 minutes and coats the cracks ants enter homes from, and like magic, the ants are never to be seen again! Love this product so much. You will, too.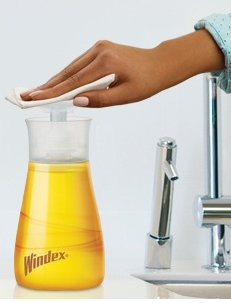 I've also been trying a few new products out around the house, and another one I will give my seal of approval to is the Windex Touch-Up pump dispenser. It's super handy. Only one hand is needed to push a cloth down on it and get wiping up your spills and messes off of every surface you can touch with a cloth. And it's refillable. I bought a large jug of Windex disinfectant cleaner, and I have been able to filled it up over and over. I leave it up on the counter near the sink for the most part but it's small enough I can drag it around the house as I clean bathrooms on both floors. I loved it so much, I bought one for my sister-in-law when she first moved closer to us, and now that she is pregnant, I can easily see her giving her dispenser quite the workout. 🙂 Give it a whirl.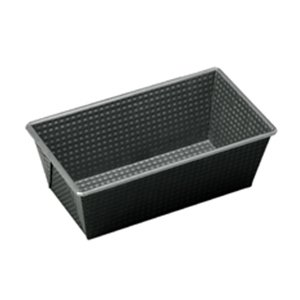 I have been test driving are a set of professional size non-stick, textured baking pans my mother-in-law ordered through some catalog. They perfectly match the long meatloaf pan I picked up last year in silver. I already see this being a collection I will keep growing. The pans themselves came in a box without paperwork or even a company name, so my guess is as good as yours about who makes them, but they are wonderful. They bake up perfect loafs in bigger sizes you can only get when you buy fresh bread from bakeries. And that is what I was after. 'Mmmm… Fresh bread. (drooling)
And with that, I am off to get a few loaves of bread started so I can bake them up before the husband comes home from work.
TTYL
P.S.: I am a part-time blogger, not a professional one that does these product reviews for money, endorsements or even free swag. I pimp products I buy, test and love only. No one asked me, or has ever asked me, to talk about the items I highlight. This is strictly from one consumer to another.