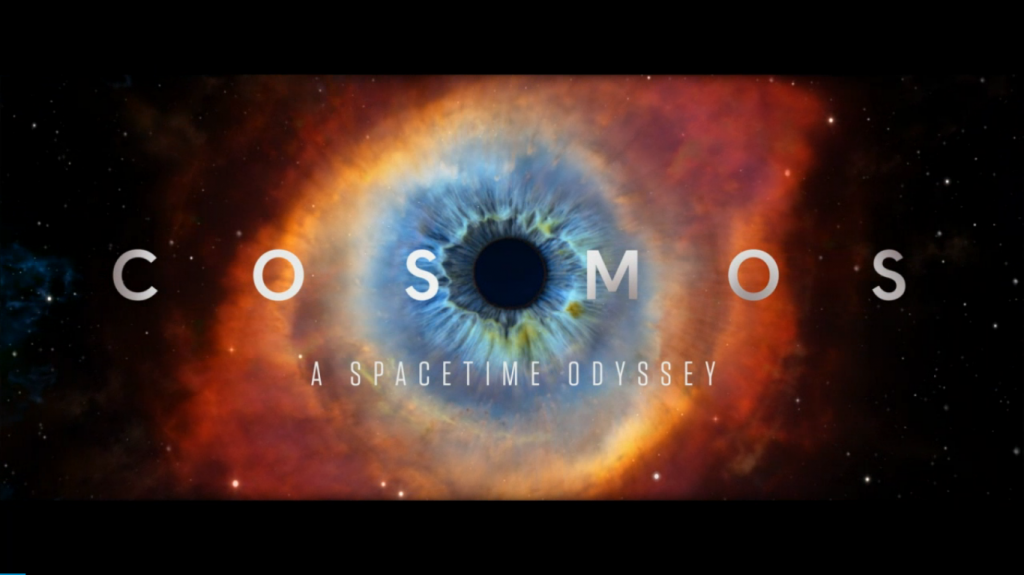 I've been watching this series starring Neil de Grasse Tyson called Cosmos: Spacetime Odyssey since it started a few months back. There are only ten episodes in the first season, but it's taken me more than 10 hours to watch them all. I would venture to say it's take me roughly no less than 15 hours, and probably more like 18-20.
Why, you ask? Well, it's not because the subject matter is so dense and it's been 25 years since high school science classes, but because I keep falling asleep.
Why, you ask? Well, it's not because the subject material is boring, because it's not, and it's not because I was tired because I had just did a power walk and I was wired. It's just that… well, Neil's voice is so lovely (it really is), it lulls me into a slumber on average of every 20 minutes. And I'm not kidding. I have yet to watch the last seven minutes of the season closer because I feel asleep THREE times.
Let me break it down for you:

Nap #1 – started 12 minutes in; woke up to an episode of Parks & Rec – a show I've never watched but it was playing live on the tv which tells me the recorded Cosmos played to the end and the DVR switched to a tv show afterward.
Nap #2 – started 32 minutes into the second watching of Cosmos, and I woke up to the middle of a Big Bang Theory episode, again for the above reason.
Nap #3 – started 51 minutes into the third attempt at staying awake to watch Cosmos to the end. Again, I woke up to another tv show airing on my tv. This time it was an unfunny Just For Laughs show. Oy. I gave up at this point. I turned it all off and vowed to finish it another day.
Sadly this isn't the first time this has happened to me with this show. The husband has a running joke now where, whenever I fall asleep on the couch, he asks me if I was watching another Cosmos. Har, har.
But, in all seriousness, kids, I think I have found a permanent cure for insomnia if anyone needs it. Tell everyone who can't fall asleep about this magical man's voice!! 🙂
PS: I'm imagining Dave's head exploding and Sanjay giggling at my plight as they read this.