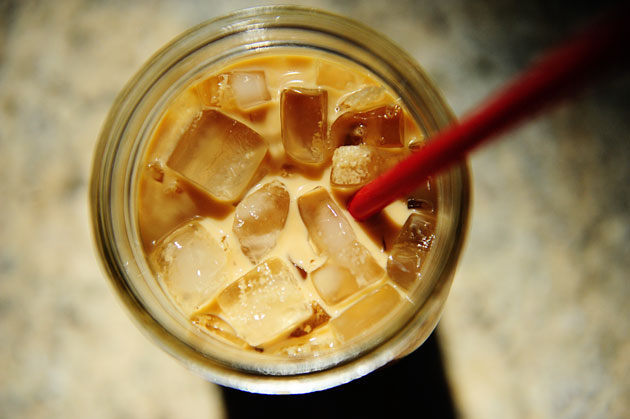 [ Photo by Ree Drummond, ThePioneerWoman.com ]
There are few things I love more in the wickedly hot Summer months than iced coffee. Sometimes I crave it during the winter, but that's when I know my hormones are out of whack and I dutifully warn my husband about the rough week that's ahead of him with me. I'm a considerate wife like that. {ahem}
I have done all the iced coffee brews out there that start with hot coffee and found them all too painstaking and warm, and for awhile I was even using the powdered Starbucks VIA packets (which I recommend if you're stuck at work – just add cold water and ice if you can get it, and you'll be good to go!), but I have never made time to try the cold brew methods so many have sworn by.
I'm dumb. Really dumb. And possibly pathologically stubborn. (Don't ask my family or husband to verify this statement. Please.)
So, here are a few recipes for cold brewing coffee I have been trying out recently that, if you love iced coffee like me, you will want to check out, too. Seriously. Do yourself this favour. Don't ignore this idea any further. This will complete your life. I swear on my father's grave!
1. The Pioneer Woman's dead easy recipe for brewing a month's worth of cold coffee. I love her recipes; she never lets me down. And my husband's eyes light up like a Christmas tree anytime I mention her infamous "crack noodles." Anyway, I just realized something. She blogged this coffee gold in 2011, and I'm just now getting around to it. Clearly I need life coaching.
I like that her recipe is for the straight brew because that gives me a lot of options for add-in ingredients. I'm experimental when it comes to my coffee drinks, given enough time to think about what I have on hand and how I want it to taste. I don't always have the time, though. I'm thinking this would be a great weekend brew. Especially if I want to do a great Thai iced coffee drink (with the sweetened condensed and regular milks) idea Ree mentions at the end of her post.
2. Food 52 had posted a great cold coffee recipe that is very similar to Ree's but it adds all of the sugar and ground cinnamon upfront, so it can stew overnight with the coffee grinds.
This was the first one I tried, and I have to say, it's perfect. Nothing like pouring the already sweetened strained brew into a glass over ice and being able to drink it immediately. No fussing around with other ingredients because you've already added them the night before. This one is a no-brainer on those hot, sticky mornings where you just want to fill 'er up, and rush out the door to work!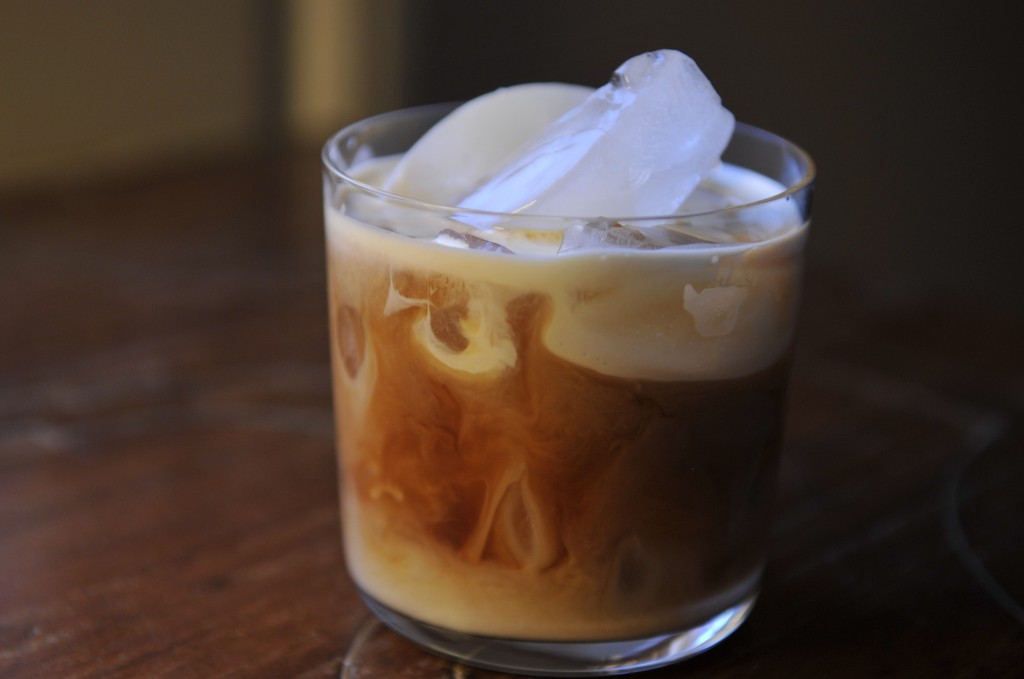 [ Photo from Food52.com ]
So, there you have it. Your two essential cold coffee brew ideas. Enjoy, and feel free to hit me in the comments with your own suggestions or recipes to add to this post. 🙂