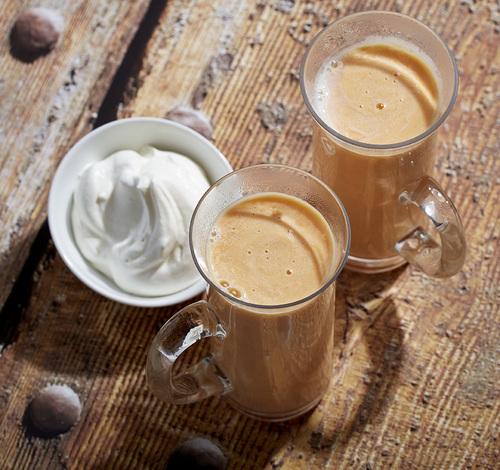 [ Picture courtesy of Amy Sherman. All her rights are reserved. ]
I really love coffee (although I had to scale it back from one vat every day to one cup every other day), and I have seen a few ideas I think I may way to play with at home on my next day off. Will you play along at home with me?
The first recipe idea up is this one for the California Sweet Potato Latte, created by the fabulous Cooking With Amy. I love the colour. It's drawing me right in! 🙂 (see above). Right?!?
The second one is something I saw pop up on Pinterest last year, and I have been thinking about it and internally debating the concept and why people say it works ever since. It's called the Swedish Egg Coffee. I can't quite bring myself to do this one. Yet. I love eggs, but in my coffee? What if it ruins my otherwise perfect cup of joe? That will have the potential to ruin my mood for a whole day. I'm old and grumpy at the ripe age of 45!