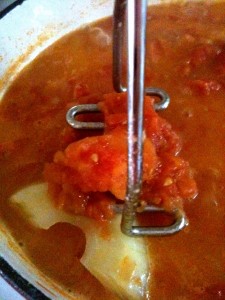 Still trying to locate that awesome banana bread recipe I used at Christmas, but so far no luck. 🙁 Will post it here when, or if, I ever do get it again. In the meantime, I'm home on my day off (so far – work may still call me in yet) enjoying a latte while my Marcella Hazan tomato sauce bubbles on the stove.
I wish you could all smell the inside of our house today. It smells like what I imagine the afterlife will smell like. I'm almost in a dreamlike state of hypnosis. It's *that* delicious!
I'm also planning to make some sugar cookies for the express purpose of using my new giraffe cutout cookie cutter my husband made me using the MakerBot III 3-D printer. How cute is this sucker?!
So, what's going on with all of you this lovely Saturday morning? Talk to me.