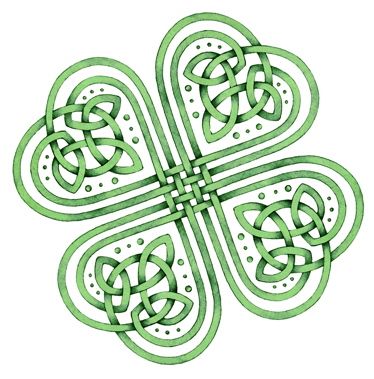 It's St. Paddy's day soon. This is the one day of the year for me to acknowledge and quasi-celebrate the 1/8th of Irish blood that courses through my veins. I don't have much Irish pride since our family is basically 80% English, a bit Scottish, and a smidgen French Canadian, but I do like to jump on opportunities to try out food fare from different corners of the world whenever a 'holiday' comes round.
Green mashed potatoes, anyone? A-yup. My mother made the effort for us each year. Bless her Protestant heart. And I swear, they were this colour every time, too. LOL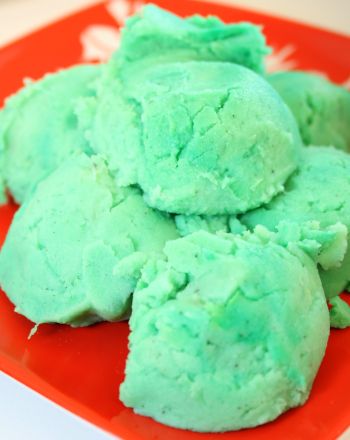 [ Kinda looks like pistachio or spumone ice cream, non? ]
So basically, I state I'm 100% Canadian and leave it at that all year long. I don't feel the need to proclaim any heritage to one nation or another beyond this country's borders. It seems… fake to me since I've always lived here, and rarely travelled outside of her four corners.
In recent years I have made traditional Irish stews, but they were too bland for my liking; I was thrilled when Carrie gave me her late mum's recipes where she took the old, made it bold, and let it soar. Her colcannon is particularly fantastic, so of course I'll be making that. Of course! No question there. None!
I am also thinking of making a roast of some sort but I haven't yet rooted through my freezer chest to see what's in stock. 😉 I have green beans and shallots I want to use up, and I'll serve dinner with a McDonald's Shamrock Shake knock-off. I just happen to have all of the ingredients in the house for that to happen. Hee.
For dessert, I think I'll keep it simple and just make a small batch of Bailey's Shamrock Macaroons for the husband and me.