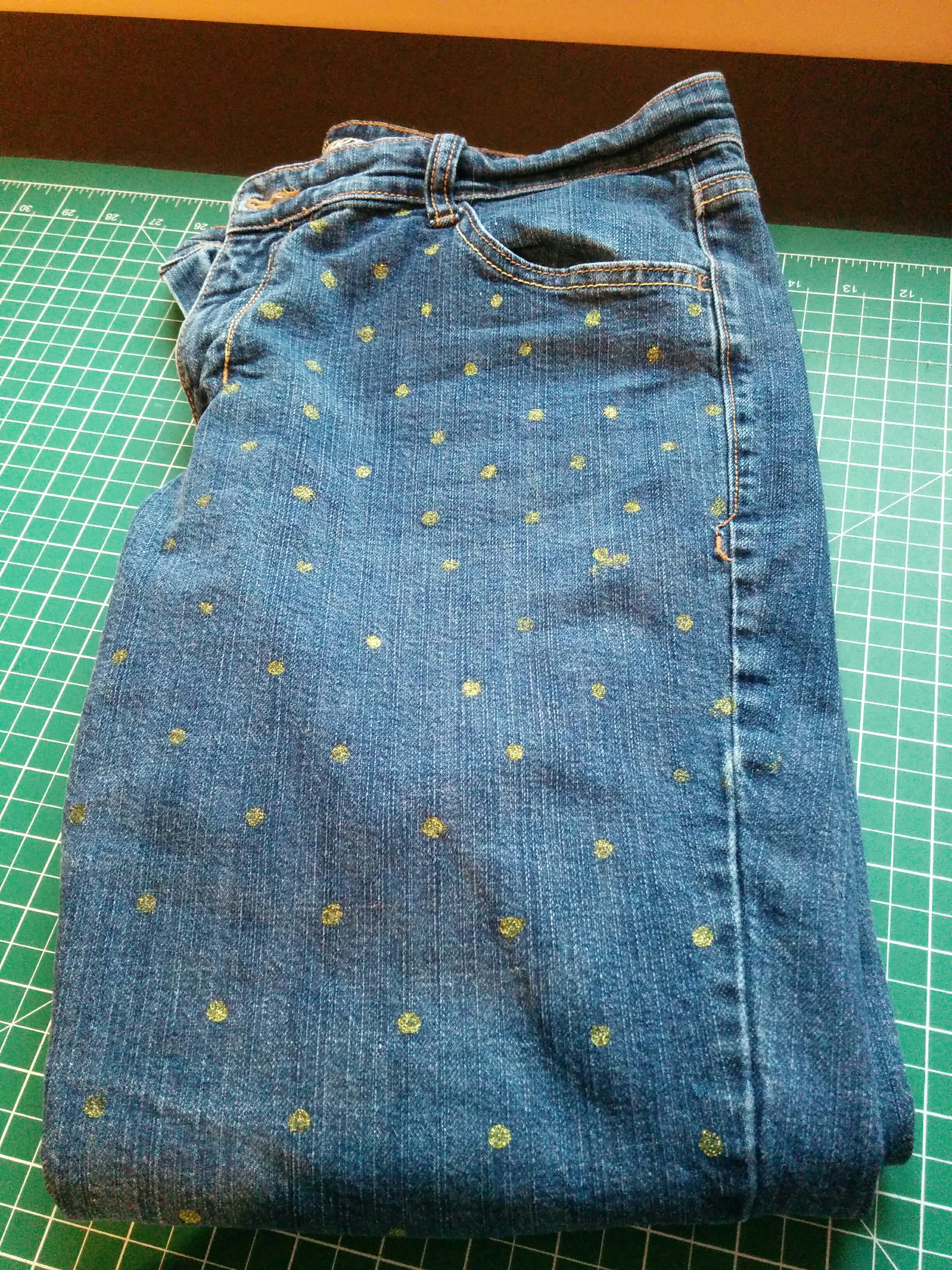 I don't do well with boredom over holidays. I like to keep busy, but sometimes I have so many project ideas, I can't think straight and end up doing nothing. That's the worst for me.
I have two pairs of these older jeans that are flared at the ankle. I bought them thinking they would somehow make my body look better, but only plastic surgery will do that at this point. (snort) I still love wearing these jeans, though, so I decided to jazz them up.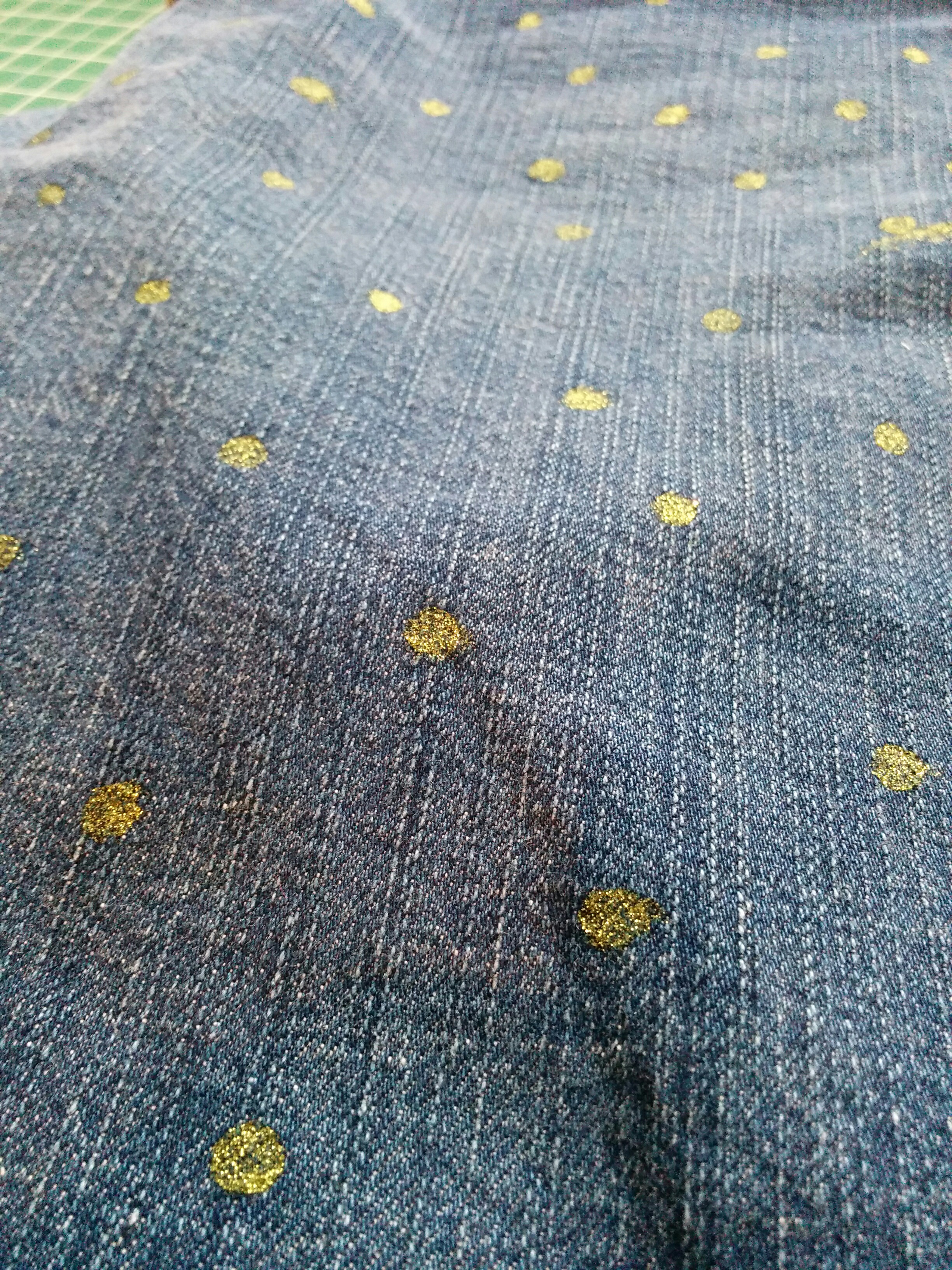 I looked around for some basic white paint for do these polka dots, but I guess I threw out all of my old paint a few years back and forgot to replenish my supply. I did this on New Year's day when everything was closed, so I used the only paint I had left that was still liquid and would do the job — green glitter paint. Yup. That's right. Not a typo!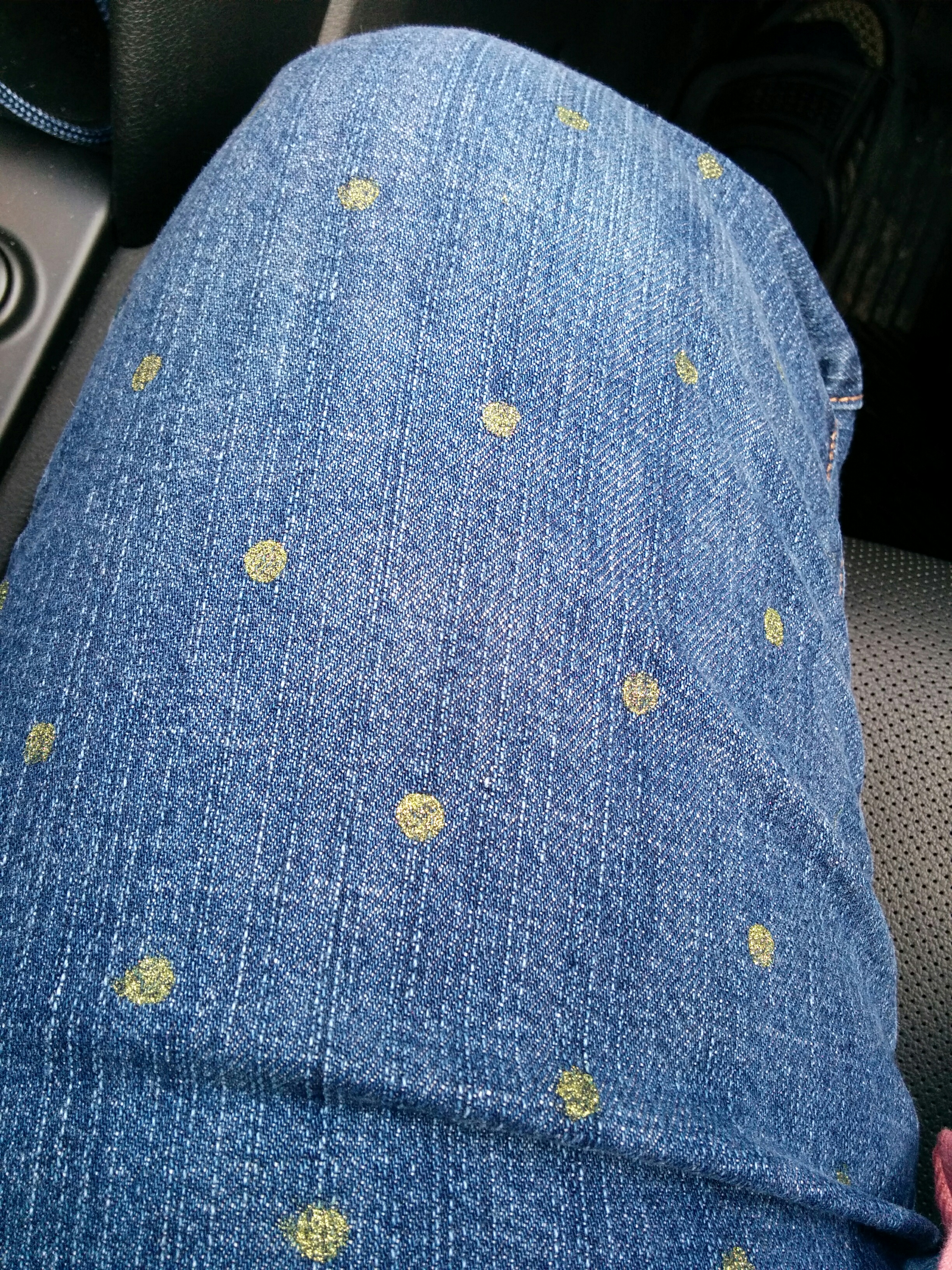 Despite not being able to get my camera to capture the green glittery love that I see in person, I love how they turned out. I played around with their arrangement along the pockets, and again at the bottom of each leg on both sides. I didn't want it to be too uniform and predictable. I wore these grocery shopping the other day, and my husband was a bit weirded out by them because this style isn't what I normally wear. I don't wear attention seeking clothes normally. I didn't think they were all that splashy, and I still don't.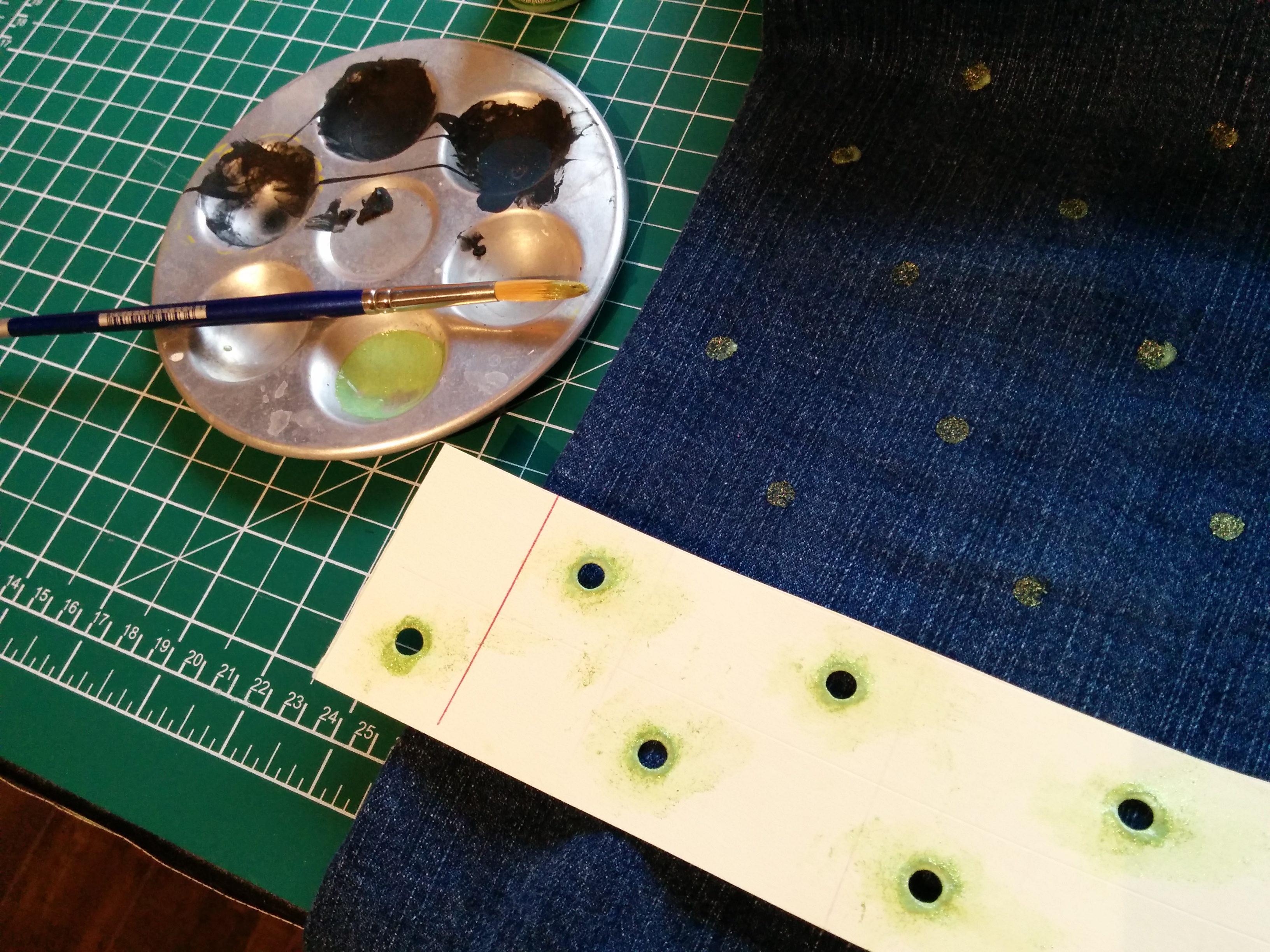 Anyway, the whole process was super easy and took no time at all to finish. I marked out a grid on a piece of file folder cardboard, and used a hole punch in spaced out intervals. From there, it was just a matter of brushing the glitter paint onto my jeans using my DIY stencil.