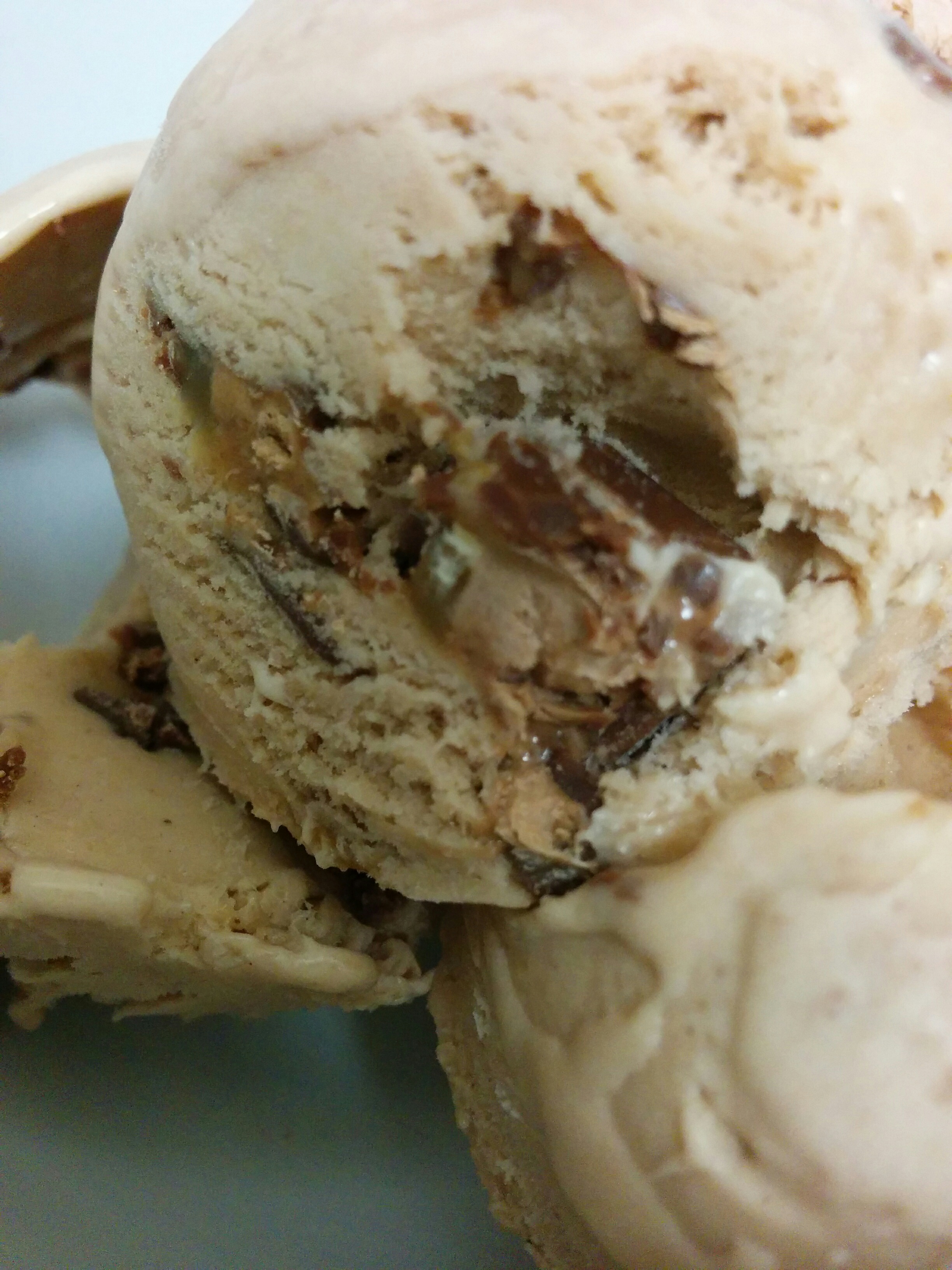 So, we don't normally get kids at our door on Hallow's eve – and therefore haven't bought candy for the occasion in a few years – but one of our condo neighbours felt strongly that we would this year (not too sure why she felt that way, but she bought loads of candy she was that certain). I bought some when it was on sale the day before; just in case.
Fast forward to the night of, and oh mah gerd!, the weather was wet and nuts, so no kids. Again. (le sigh)
I really didn't want the box of candy bars to be consumed one after another in from of the tv like years past, so I turned the best of the bars into a lovely ice cream I'm calling Candy Surprise.
The base was made using the Alton Brown recipe, and to that right before I poured it in the ice cream machine, I whisked in two heaping tablespoons of Coffee Crisp hot chocolate powder. As the machine ran the first 15 minutes of the cycle, I cut up the fun size chocolate bars (Snickers, Mars, and one other I'm blanking on) into tiny bite size chunks.
I added half of those bite size cuts to the batch in the last full minute. (I didn't want it all to sink to the bottom of the ice cream.) I also held some back to scatter in as layers (bottom, middle and top) to compliment what the batch froze in place. I find this produces a much more satisfying inclusions distribution.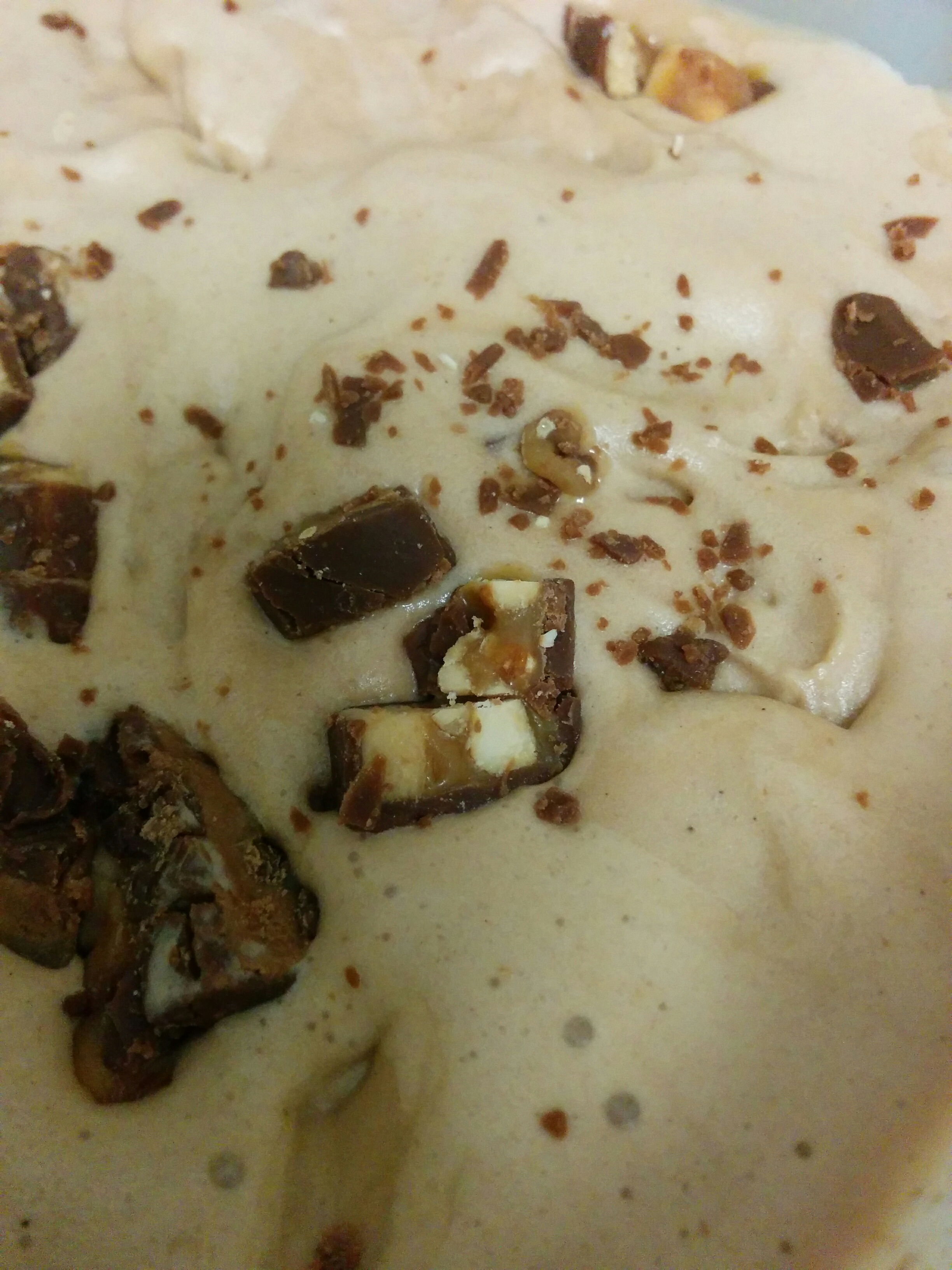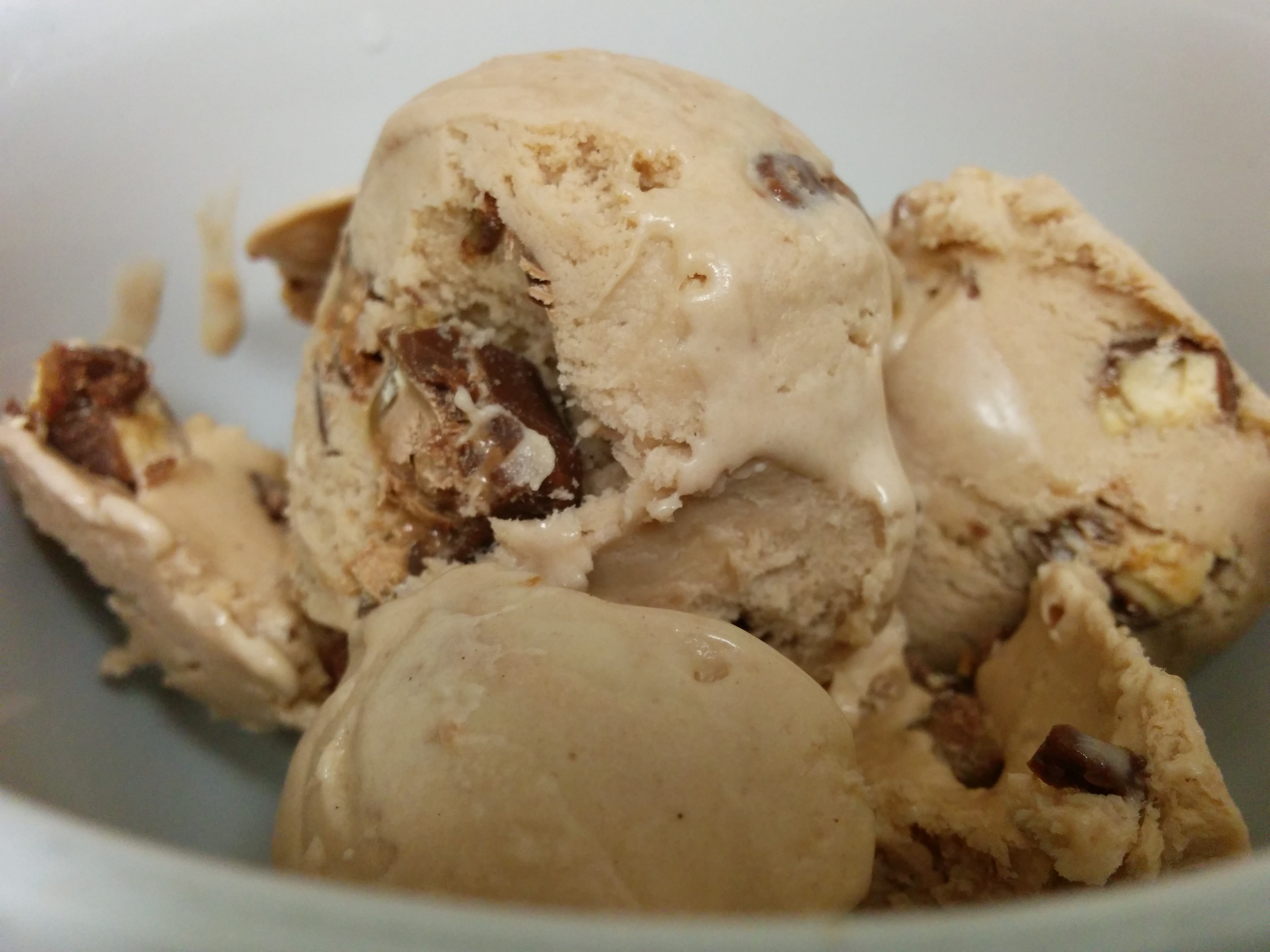 The husband loves this batch despite not being a fan of coffee (and yet still a lover of Coffee Crisps? Uh, ok.) But really, if it's 1000% sugary and over the top, he will love it regardless of what I make. Sort of. He refuses to try my Basil ice cream, and I'm A-ok with that. All the more for me! 😀