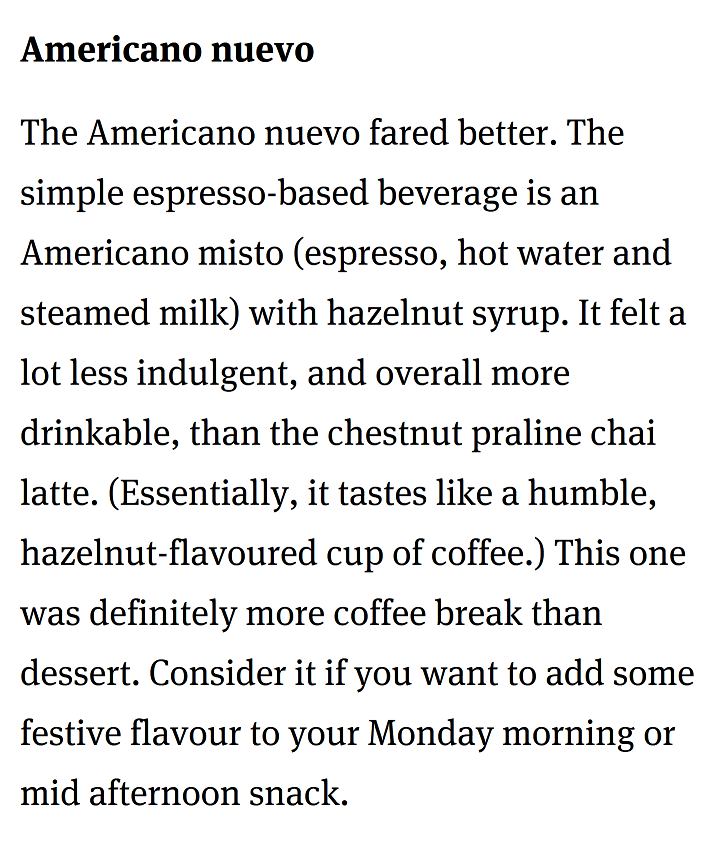 My favourite coffee order when I grab coffee at home or out and about has to be, hands down, the delicious Americano Nuevo. It's simple, straight forward, and tasty. It won me over in one sip.
I ask for it at every coffee shop. Not by name because this is a Starbucks creation that, funny enough, a few Starbucks locations didn't know anything about. So I l started showing everyone taking my order this above screencap from my phone so they understood what I was after.
Americano Nuevo:
1 shot Espresso
1/2 C Hot Water
1/2 C Steamed Milk
1-2 pumps Hazelnut Syrup
Highly recommend.