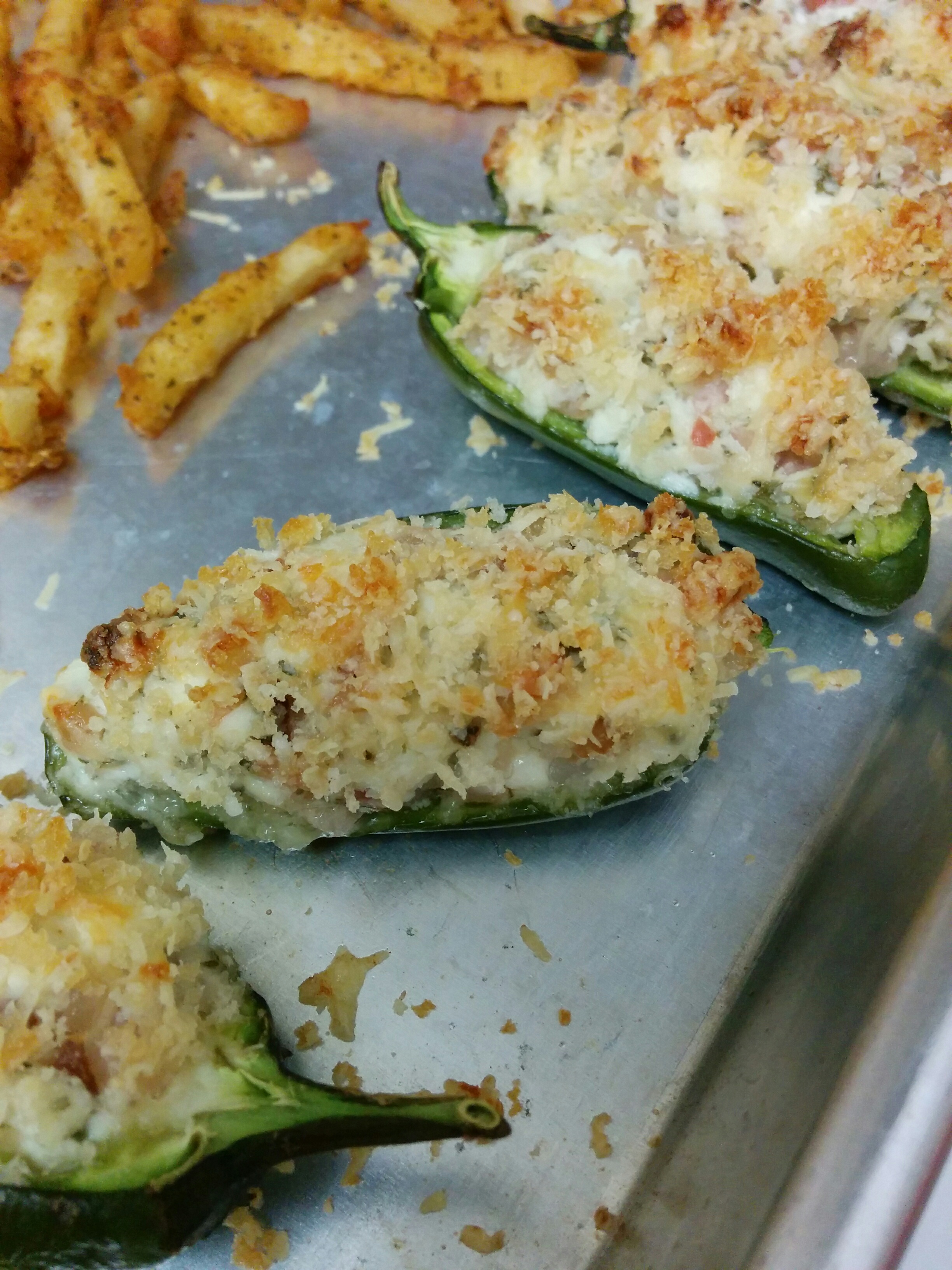 I love making these little boats as part of our 'Pub Night' meal, or as a starter to a longer cooked meal. Easy to make, easy to fill, easy to bake.
Jalapeno Boats:
6 Jalapenos, washed, stem end cut off, halved, and hallowed out
1 Bacon Strip, cooked, tiny dice
4 Tbsp Cream Cheese, tiny dice
1/4 Cheese Shred of choice
S&P
Wear gloves when working with the jalapenos, and I tend to wash my hands three times after I take the gloves off. Add everything but the jalapenos to a small bowl. Squish it all together with one gloved hand, making sure everything gets evenly smushed together. This is your filling.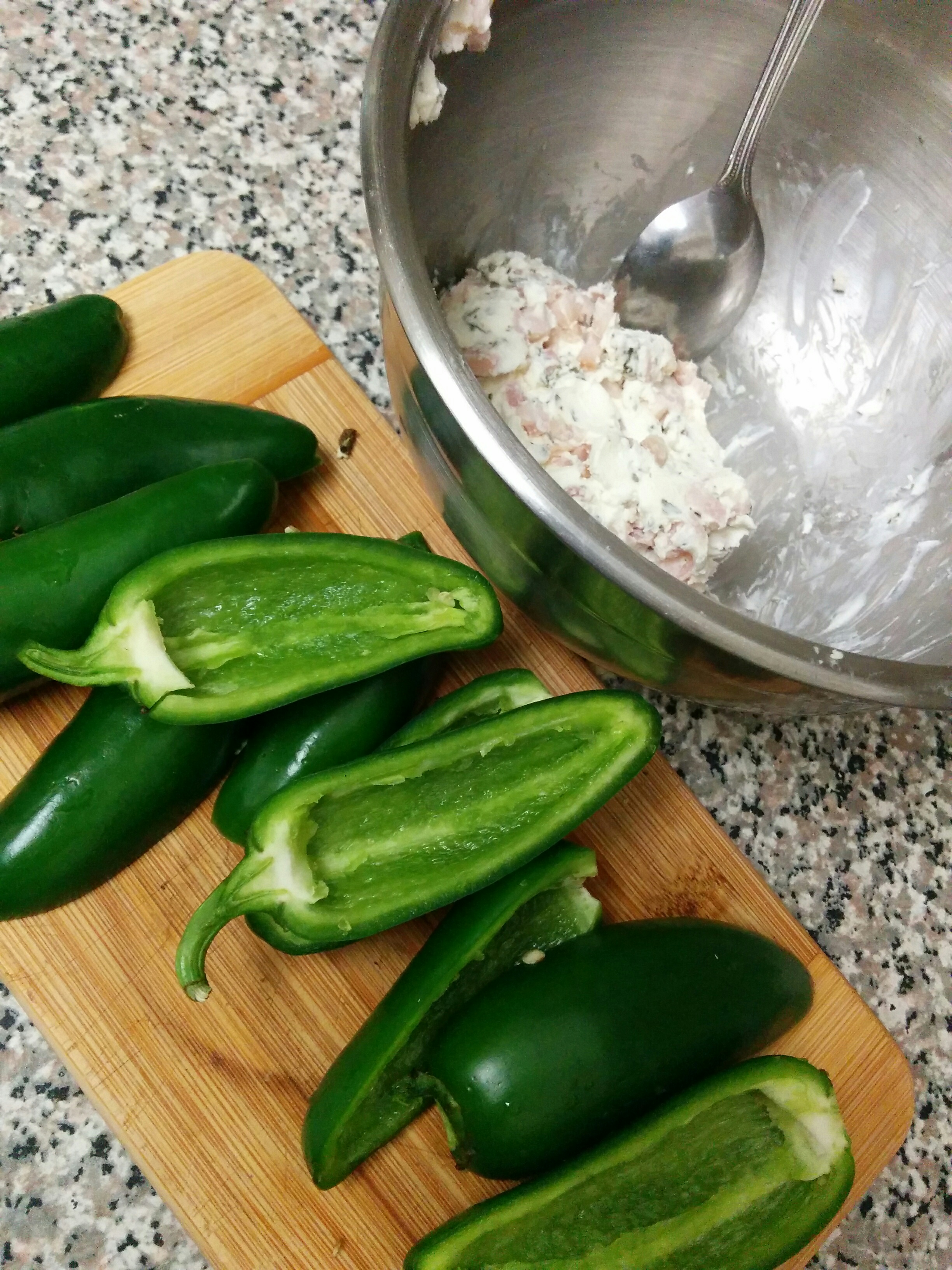 Take a half jalapeno at a time and using the back of a spoon, add a bit of the filling to each cavity at a time. Using the hand holding the jalapeno being filled, start molding the filling to the cavity so it stops trying to fall out. I tend to make each filling flush with the tops until I get to the end of the jalapenos I need to fill. If there's extra left over – depending upon how much is left – I may store the rest in the fridge for more jalapeno boats the next day or simply plump up the ones in front of me.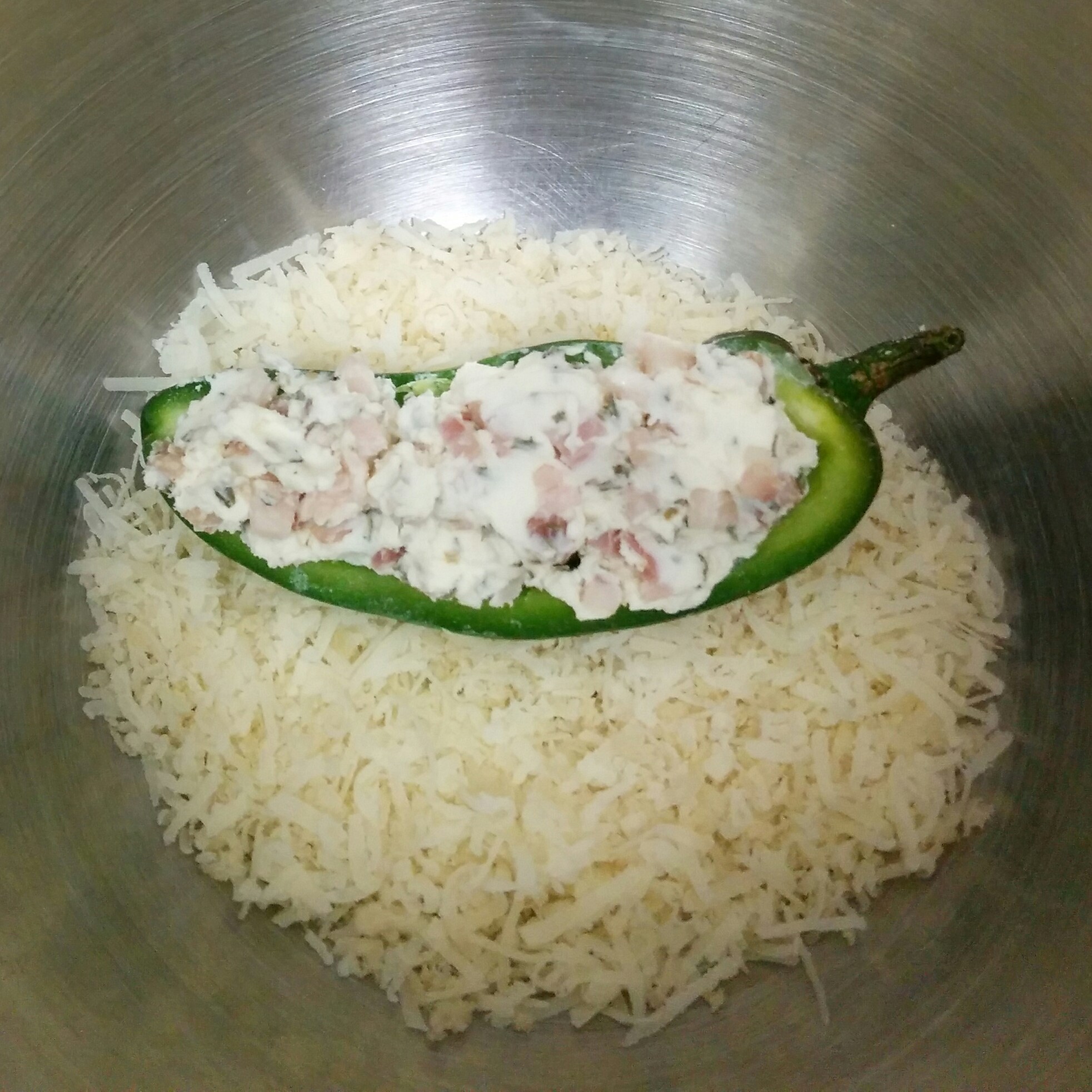 1/4 C Breadcrumbs (optional: with seasonings and grated parm cheese)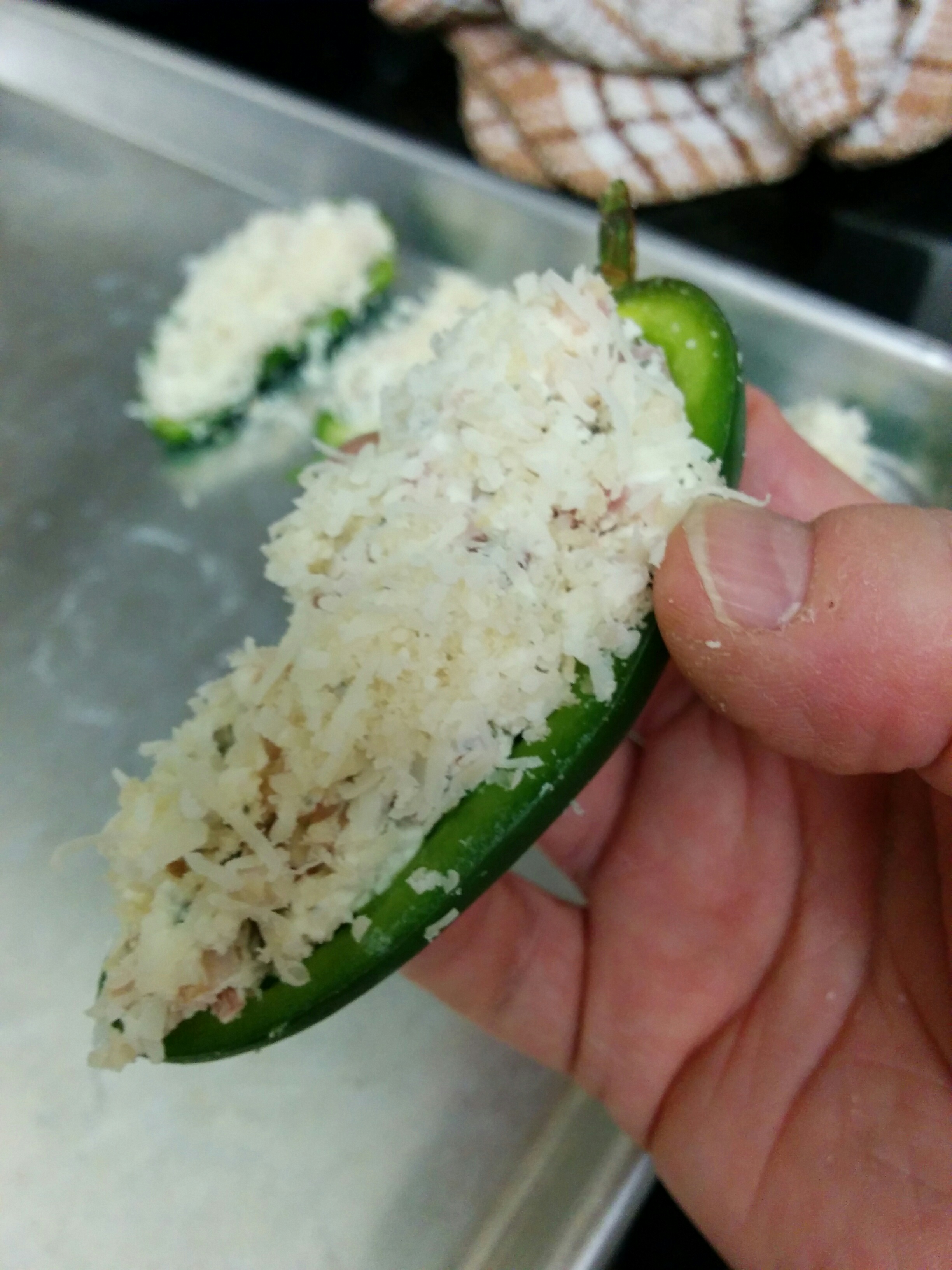 Dip each jalapeno boat into a small bowl filled with the breadcrumbs. Gently push down so the breadcrumbs stick into the filling.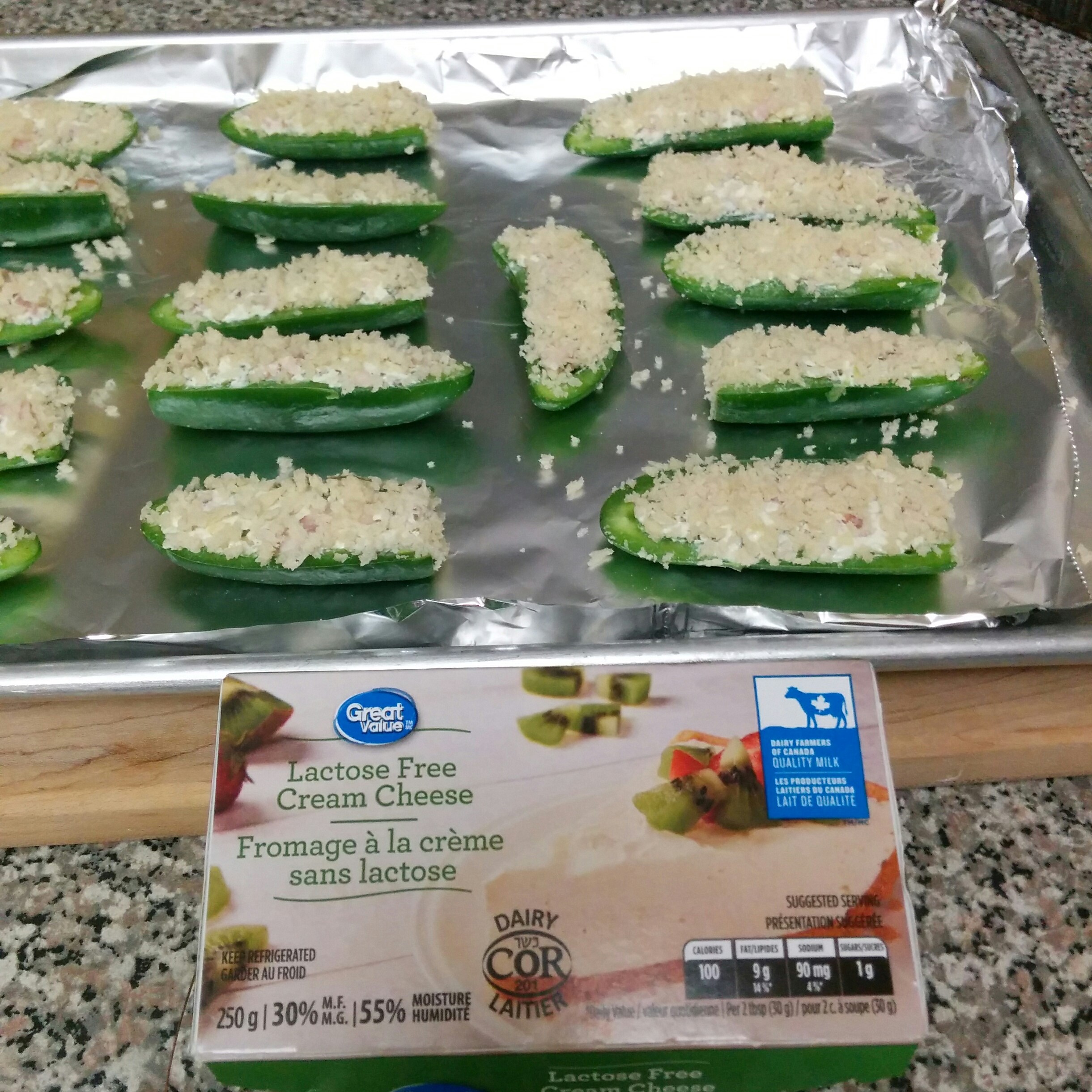 Place each finished boats onto a baking tray and pop into a pre-heated oven set to 400 degrees. Bake for 20 mins. Let them rest on the tray on top of the counter for another 10 mins. Serve hot, but not blazing hot straight from the oven.
Note: If you're like me, lactose intolerant, good news. Walmart sells their own lactose free cream cheese now, and it totally works in these jalapeno boats. And the price is on par with regular cream cheese, which, btw, is almost unheard of for a specialty product!