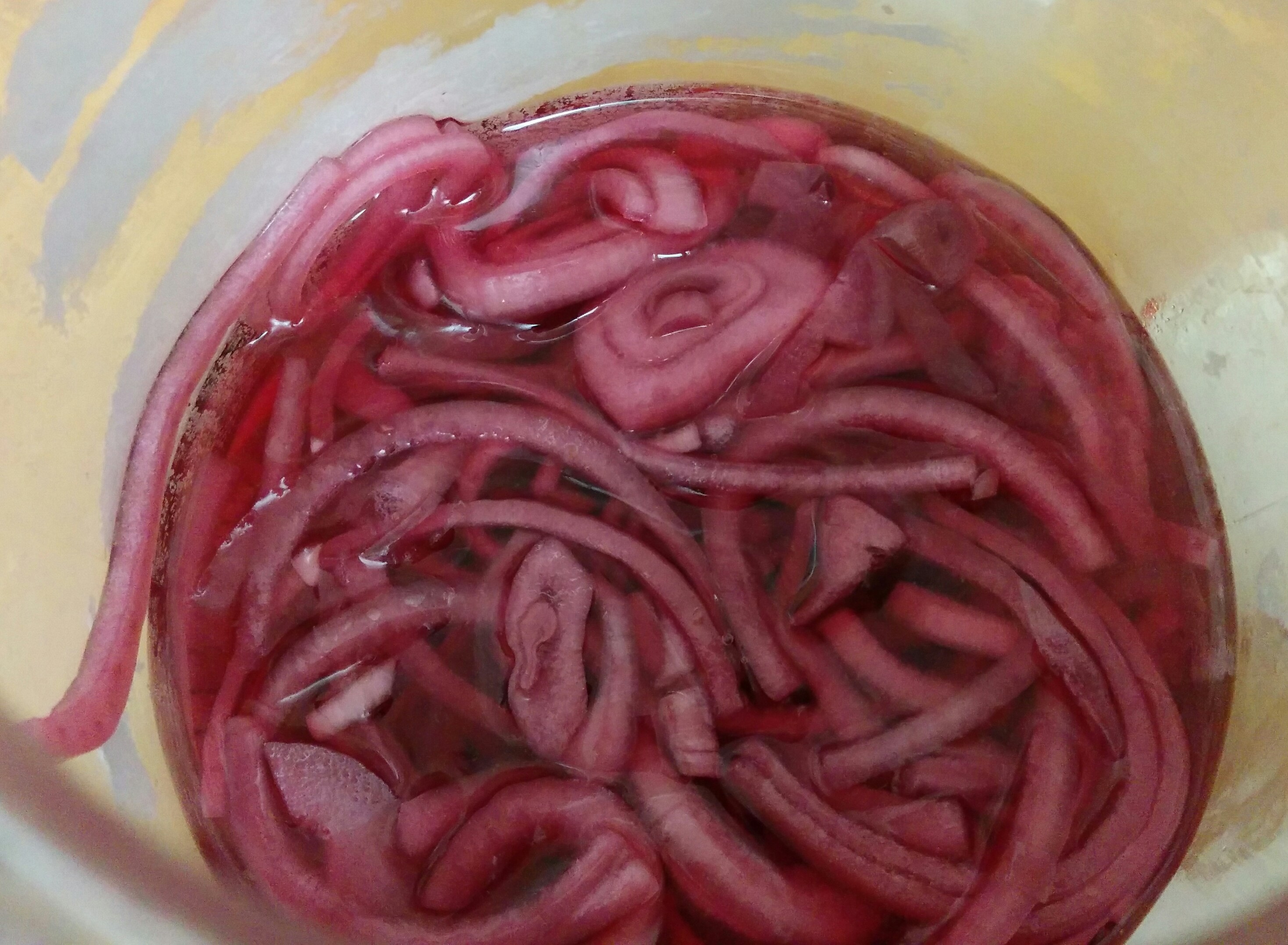 I have no idea where I got this recipe last year, but it's a keeper. It's simple, it's fast, and it's tasty. I use it a lot, and I recently started using it to make pickled jalapeno peppers. Life is less boring with brined vegetables. It just is. Trust me.
Pickled Red Onions:
1 C White Vinegar
3 Tbsp White Sugar
1 Tea Salt
5 Black Peppercorns (1/2 Tea black pepper works, too)
1-2 Bay Leaves
1-2 Garlic Cloves, crushed and undressed
Bring all items above to a boil in a small sauce pot. Remove from heat immediately. Let it come to almost room temp as you slice of your veg of choice. Stuff the veg into a large mason jar that can hold up to 1 C of whatever you're about to pickle.
Pour the cooled brine over top using a small strainer, screw on a tight fitting lid, and chill it at least 4 hrs. A full day is better, but to be honest, you can let your onion slices rest in the brine ten minutes in the pot as it cools and that will work, too. But only do that if you're in a hurry. Letting it rest in the brine so everything marries is the better way to go. You will thank me.
TIP: if you like a big garlic hit, drop the leftover garlic cloves into the pickle brine before chilling the onion slices.