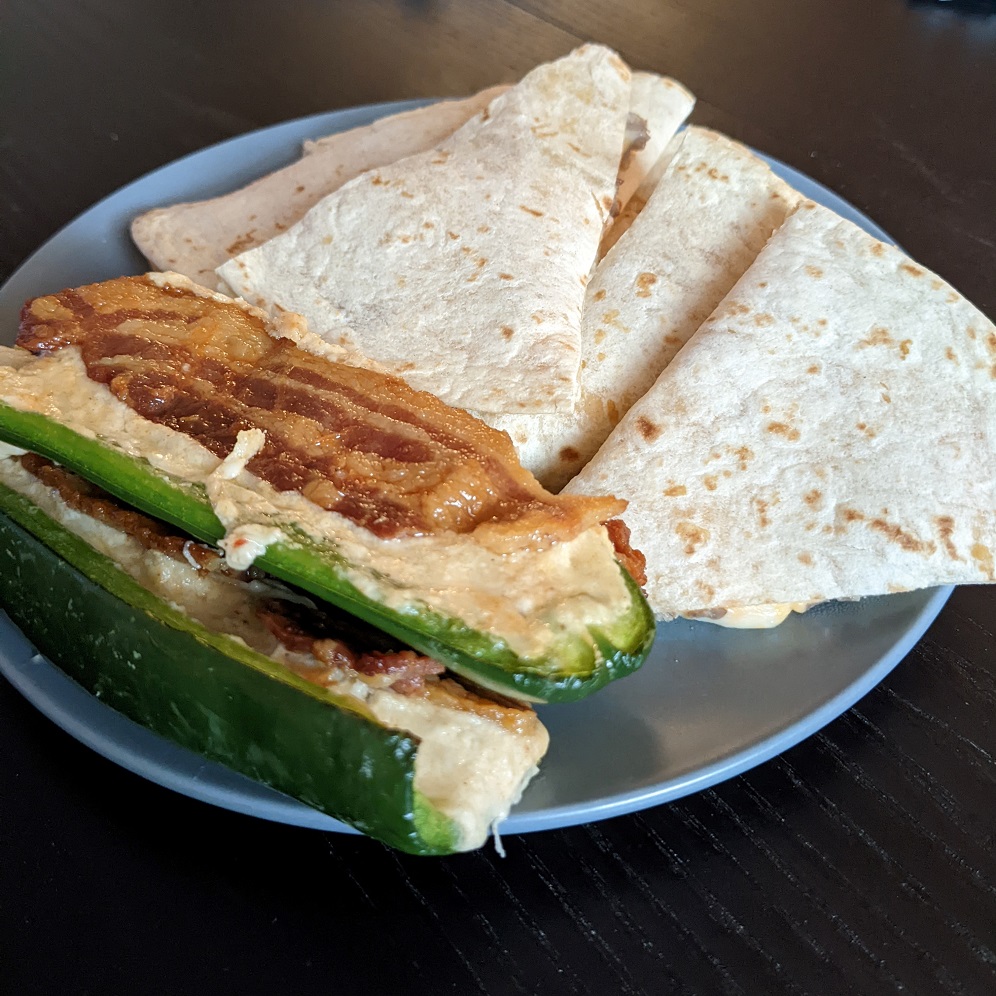 We love pub grub, but we don't really like going to pubs around here. They all tend to be sports themed, and we're not into that scene. We do like patio dining, but we're not there yet weather wise. Until then, I make us some of our faves at home. First up, Jalapeno Boats. Love these so much.
Jalapeno Boats:
6 Jalapenos
8 oz Cream Cheese, room temp
1/4 C Cheddar Cheese, grated
3 Bacon Strips, cooked, crumbled
S&P
1 tea ea: Onion Powder / Paprika
1/2 tea Garlic Powder
2 tea Butter
1 C Panko (or any other breadcrumbs) *
Trim the tails off the jalapenos barely, leaving a wall of white flesh in tact to create the look of a row boat's blunt end. Set aside.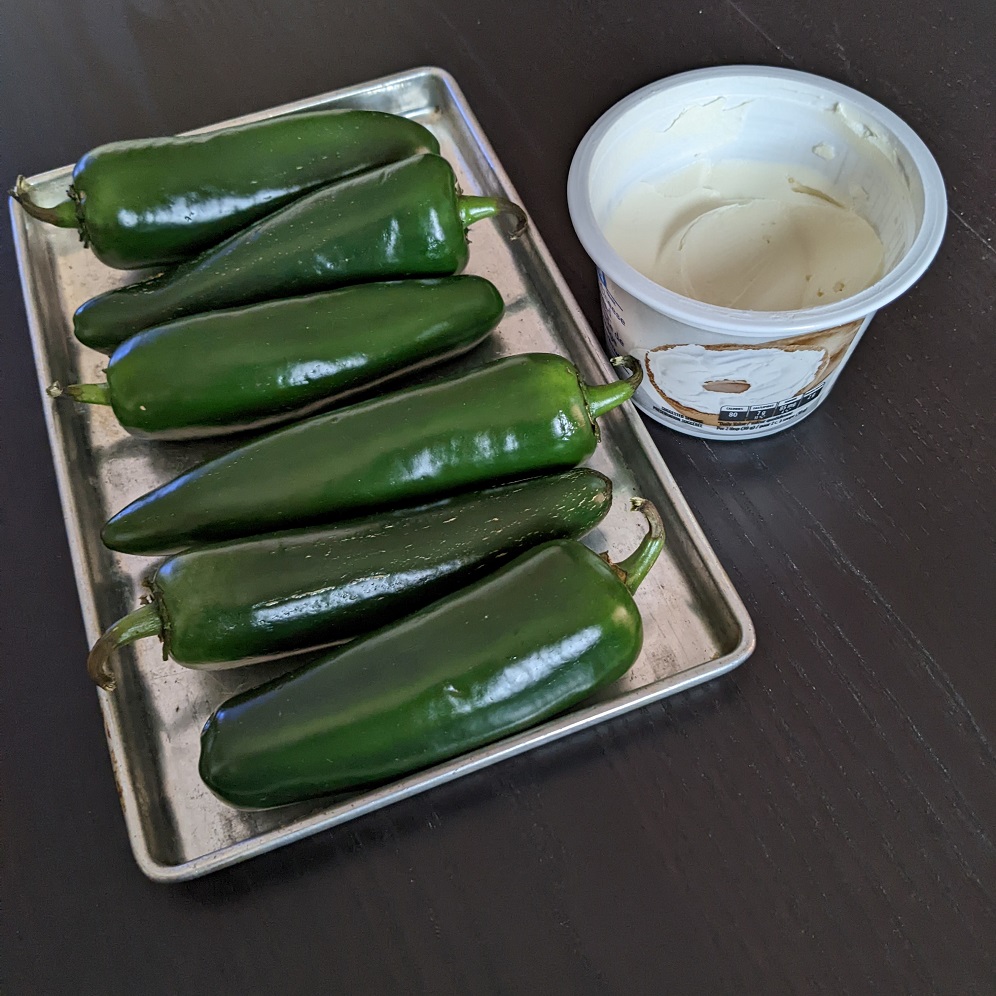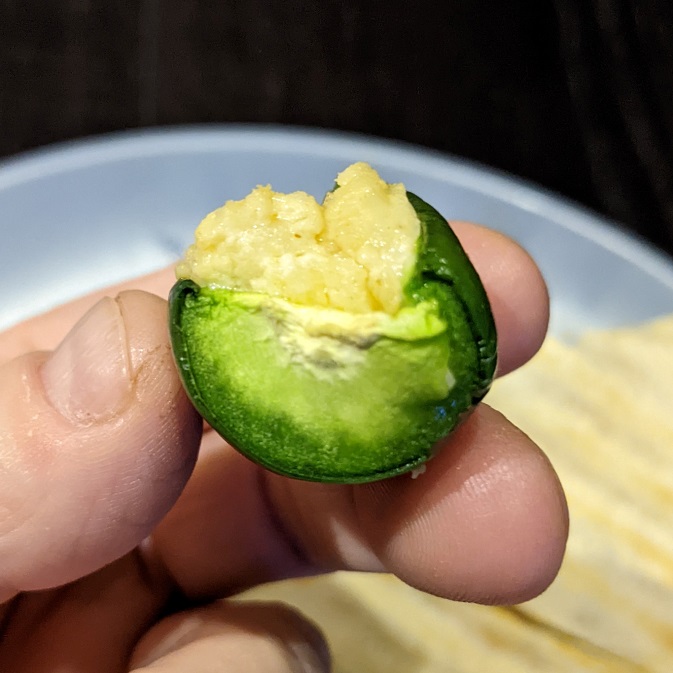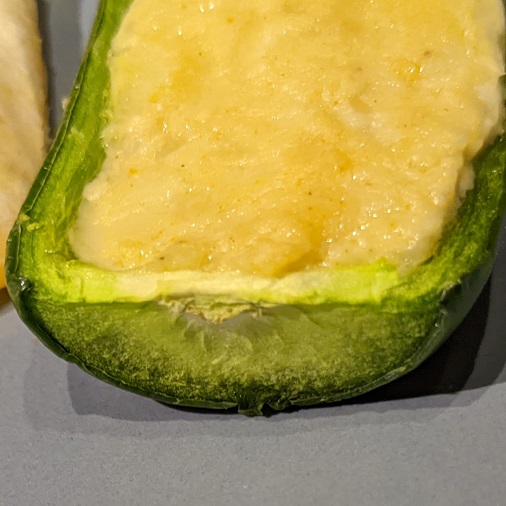 In a bowl, mix cream cheese with bacon bits, seasons and cheese grate. When combined completely, scoop this creamy filling into each boat. Don't overfill the boats. The mixture should be level and flush to the sides of the boats.
* Optional Topping: I tend to make these boats with a panko topping, but I've also made them without it. Sometimes, like in these pix, I top the boats with half a bacon strip. Both methods are delicious.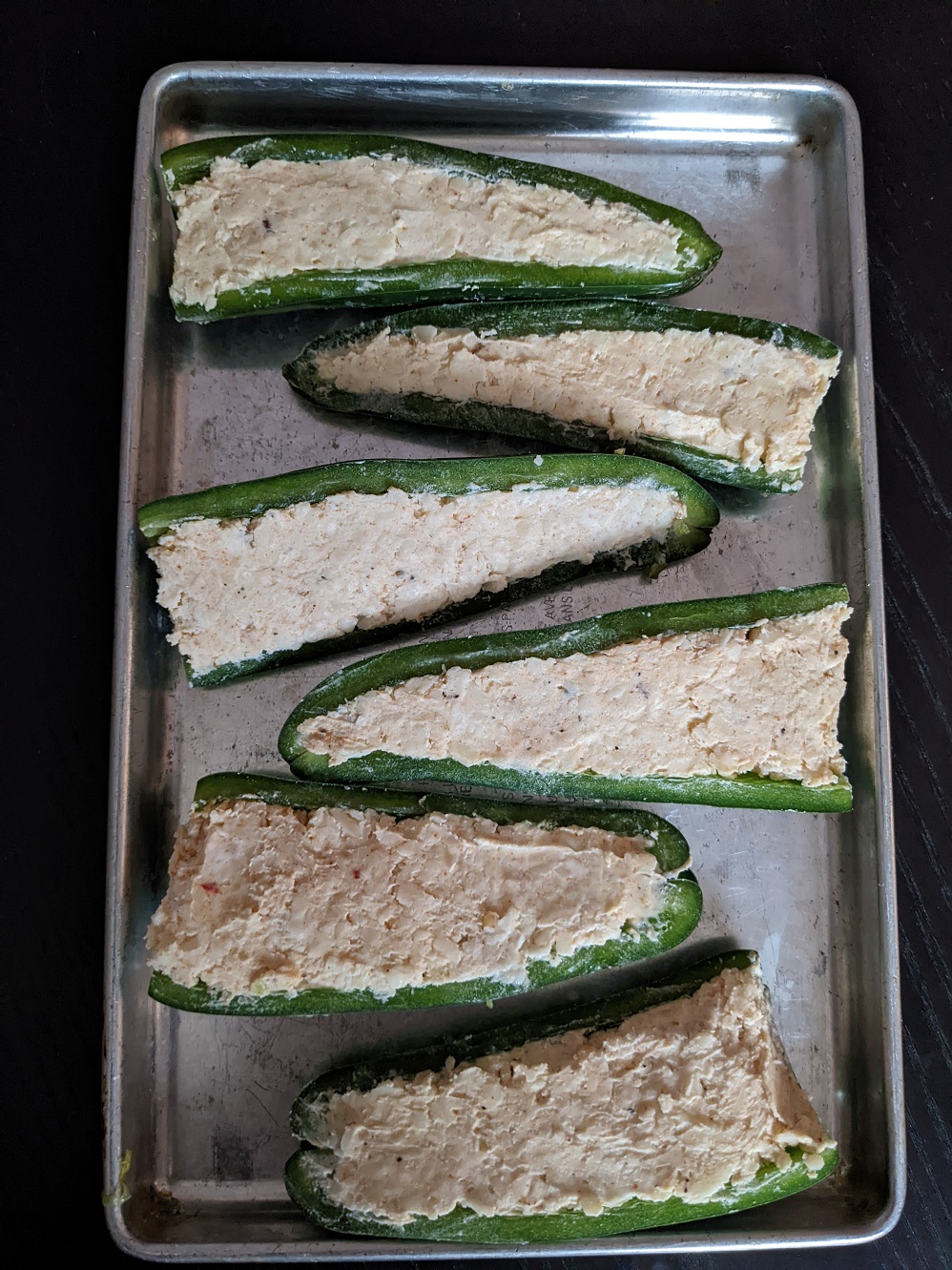 If you want to use the panko method, simply melt the butter in a shallow fry pan. When it bubbles, throw in the panko and move it around in the pan until the butter is all soaked up. Kill the heat. Shake the pan so the panko sits evenly across the pan's surface.
Place a boat at a time in the pan cream cheese side down. Flip it over and add a bit more panko on the top. Place these finished boats on a foil lined sheet tray or baking dish.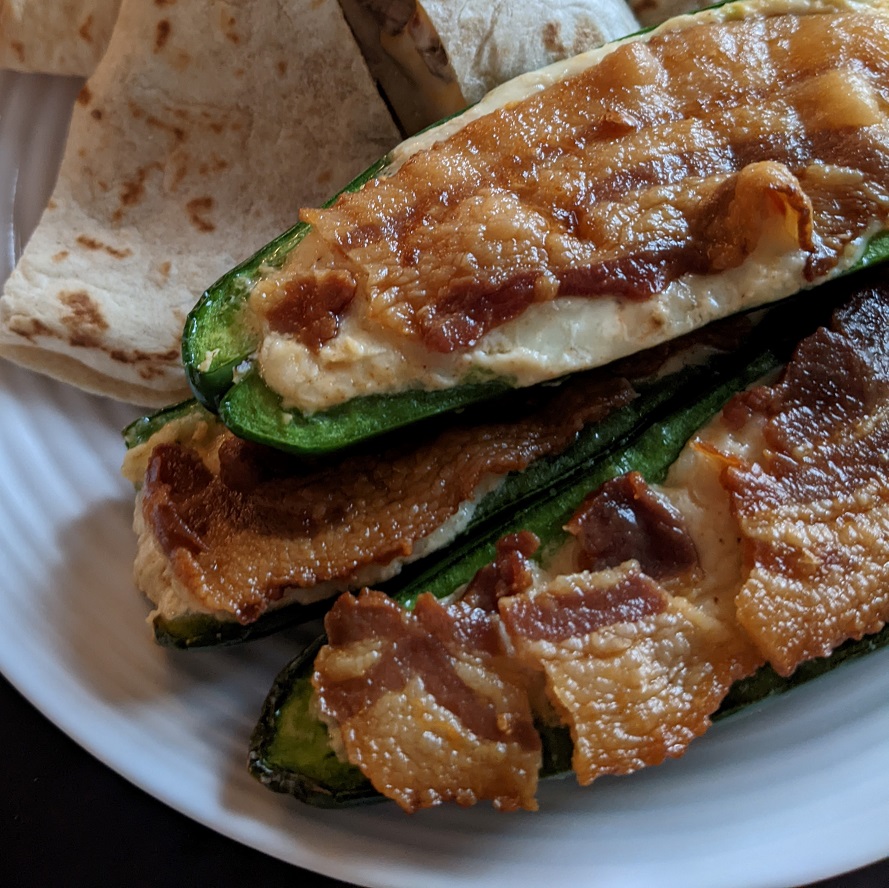 Bake at 400 degrees for 20 mins.