We had some leftover steak that needed to be used up tonight, and some other veg that was on the cusp, so in a big entree salad they went after I reheated the meat. I topped it with this groovy dressing I found at Walmart. Very tasty. It made a believer out of the husband who isn't into salad.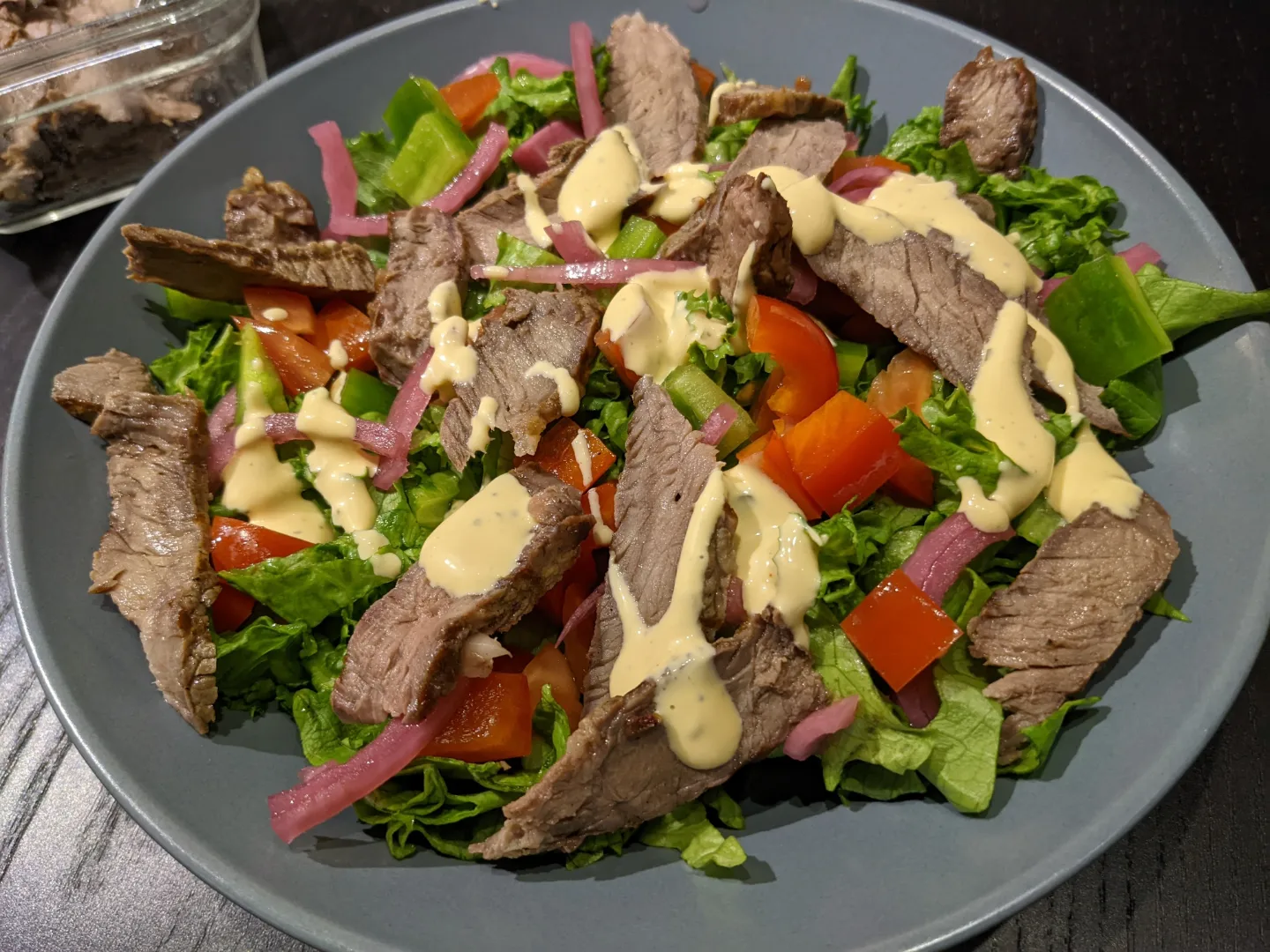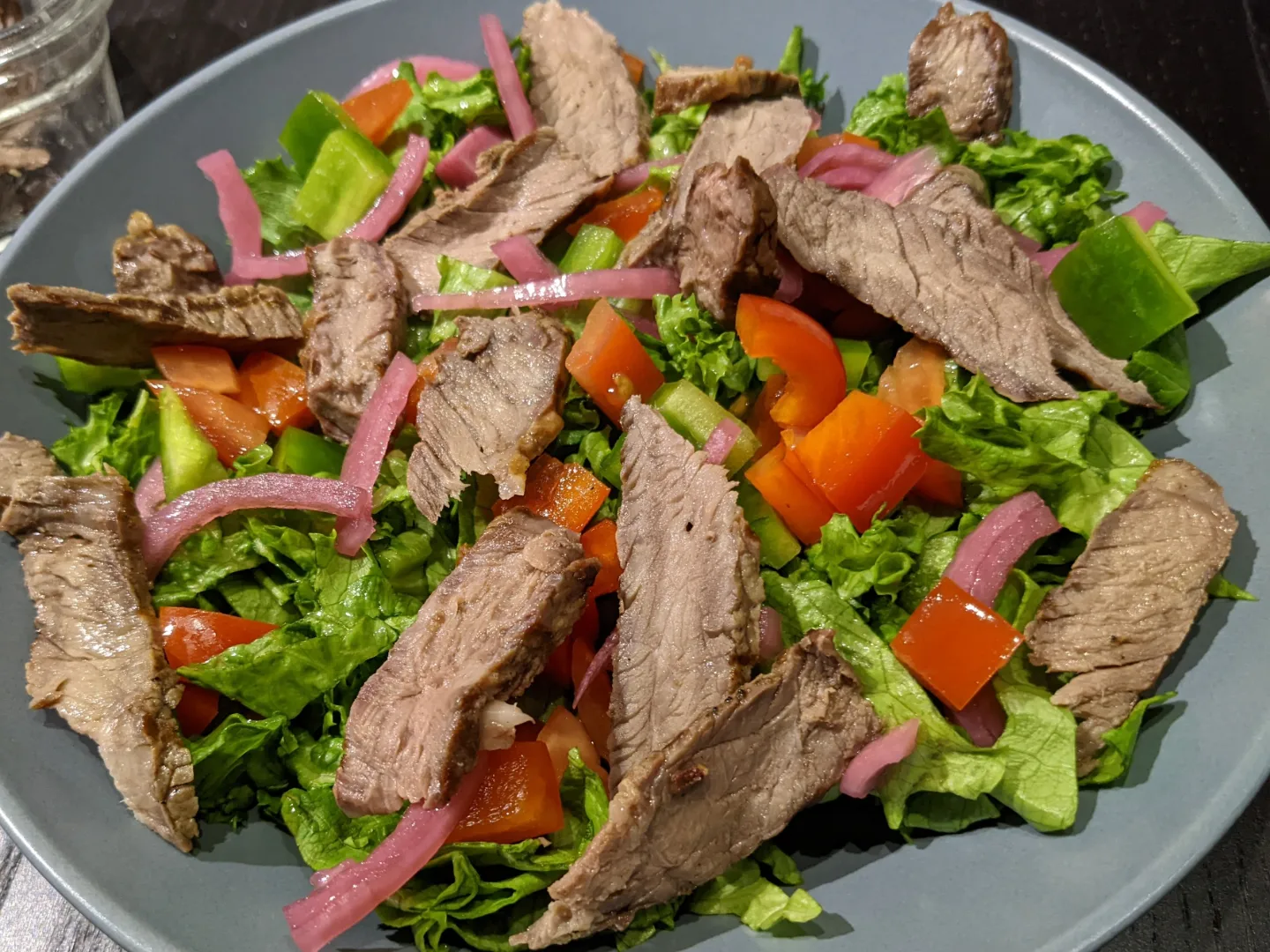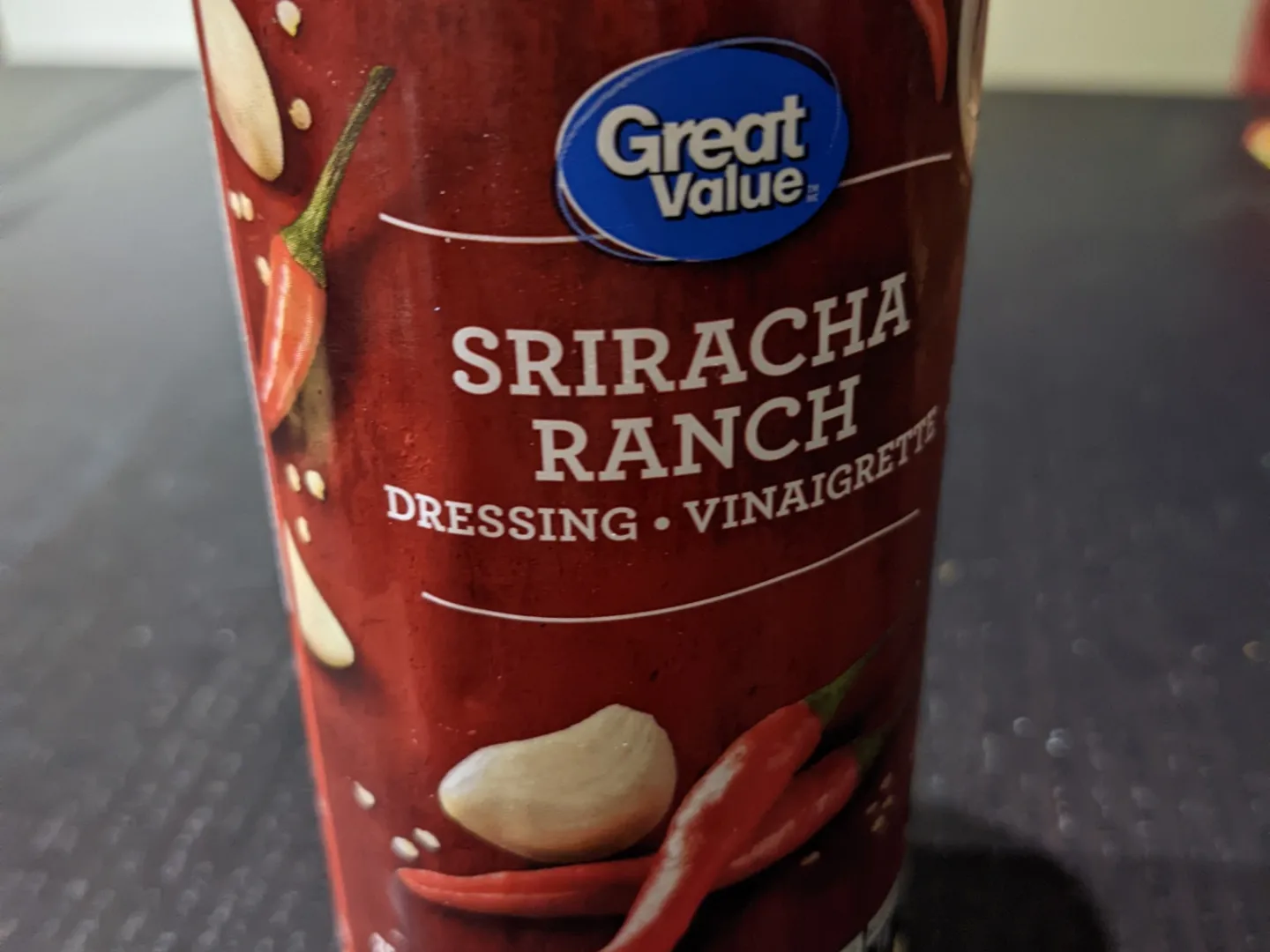 Steak Entree Salad:
3-4 oz Steak, cooked / cut on bias 1/4″ slices
3 C Leaf Green
Salt
1/4 Pepper: Green & Red, diced
1/2 Roma Tomato, diced
Pickled Red Onions (for colour, texture, and tart taste)
Any dressing (mine is creamy and zippy, but balsamic glaze would be great, too)
Wash the greens, spin dry, and toss lightly with salt. Divide greens into two large plates or bowls, top with diced veg and picked onions. Add small drizzles of the dressing and top with the rested sliced up steak.
Note: Warm pan friend mushrooms would be lovely in this salad, too.