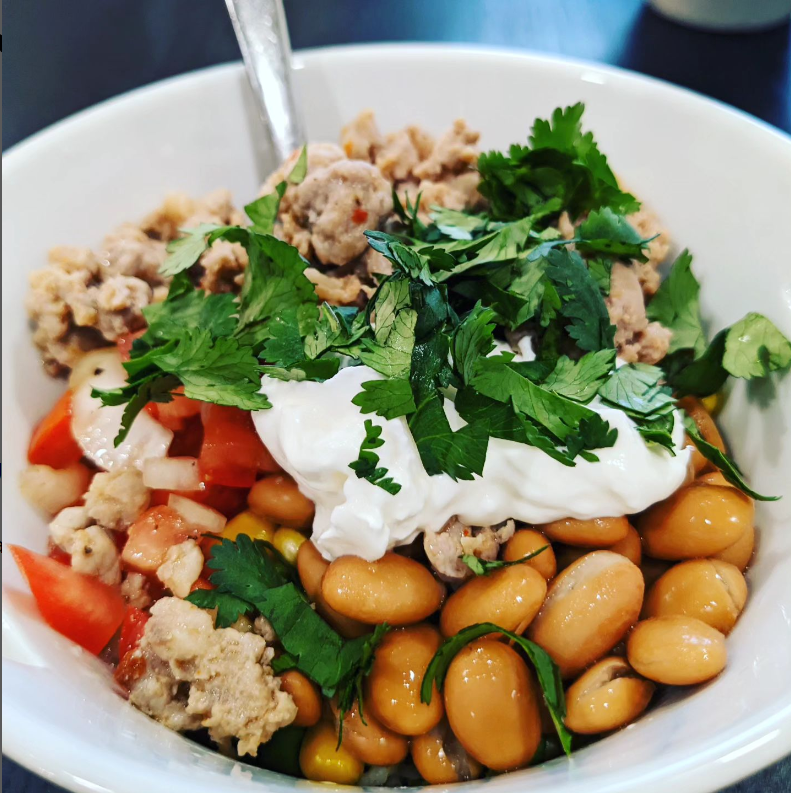 So, the other day I made this lovely quasi Tex-Mex rice bowl for our Taco Tuesday dinner. The next night I still had so many materials leftover, plus all of the other ingredients I forgot to prep and add (salsa, cheese, deep fried onions), so I made another better version to make the true taco rice bowl I envisioned all week.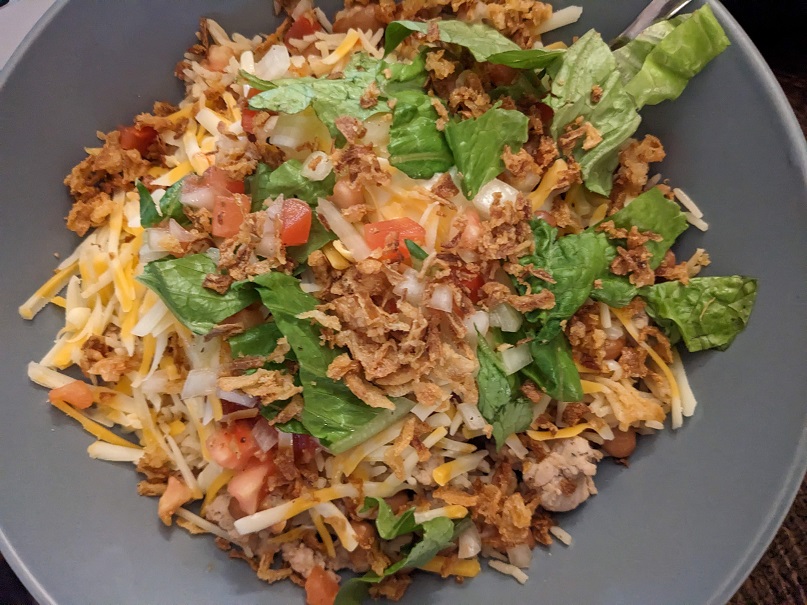 Both looked great, but the second one worked better because it had some moisture and heat the first attempt didn't. Oh, and I found a squeeze bottle of some cheesy chipotle sauce I bought specifically for this taco meal and had forgot all about, the following Friday in my pantry. D-oh!
So, what was in my taco bowls?
Rice
Lettuce shredded up
Ground Chorizo Meat
Pinto Beans
Homemade Pico de Gallo
Sour Cream
Cilantro Leaves
Lime Juice squeezes
Cheese shredded up
Deep Fried Onions
That's just a list of what I had on hand prepped to use in them. Your list might be different, and that's ok. Cooked chicken shred or cooked ground beef also works, as does pickled onions and pickled jalapenos. You can use some Mexican cheese if you have it, as well as some broken up tortilla chips if you like.
Go crazy, or keep it pared down to five items. It's your bowl, your way.