Made this for today's solo lunch. I love eggplant parm. I often do it over pasta or on a bun, but this is the first time I left the starch vehicle out. Just the filling, kids! I highly recommend to using Balsamic drizzle over top if you have it on hand.
Eggplant Parm For One:
1 mini Eggplant, halved, scored down the middle twice on each side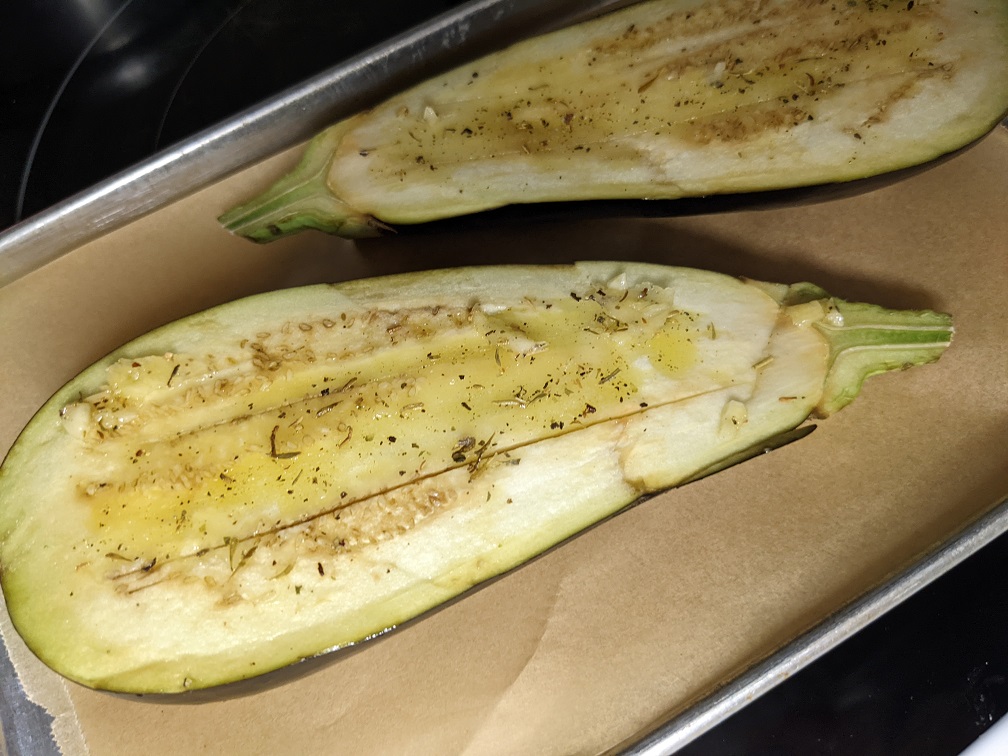 2 tbsp Olive Oil
2 Garlic Clove, minced
1/2 tea Italian Seasons
S&P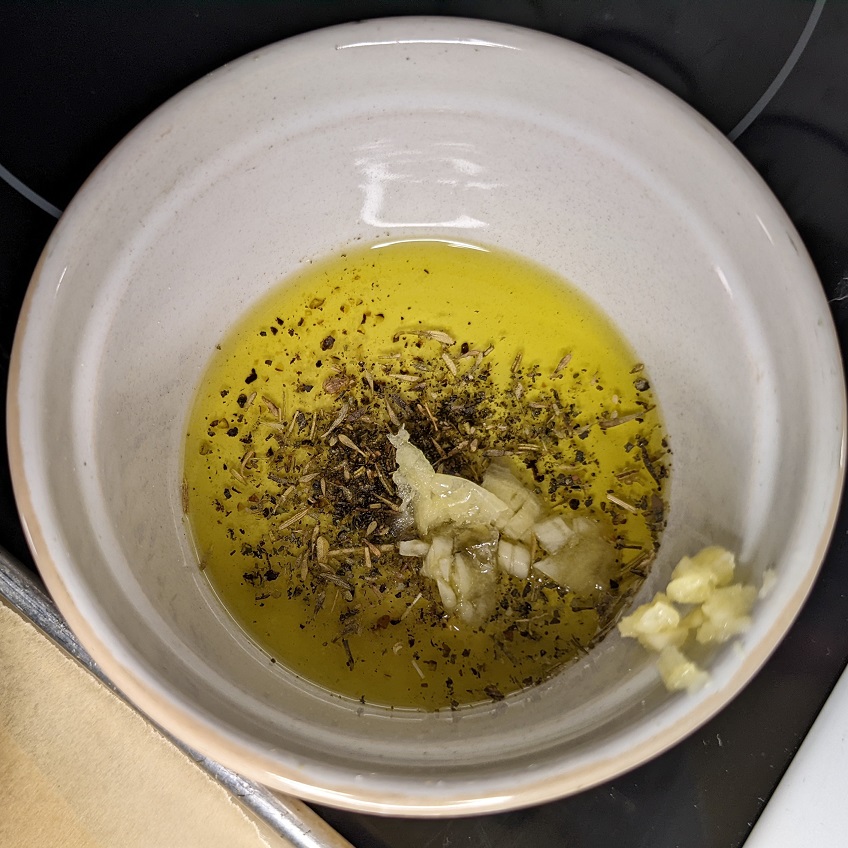 Brush the eggplants with half of this mixture before placing on a parchment lined sheet tray and popping in a preheated 400* oven to bake for 25 mins.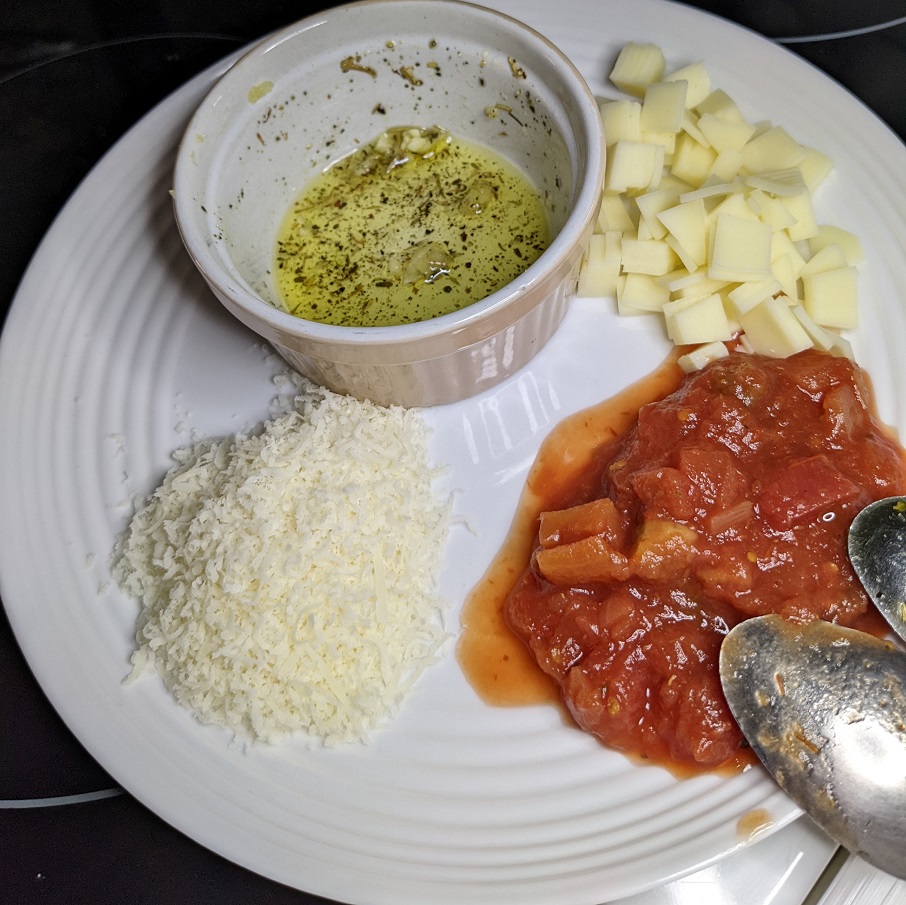 3 tbsp Salsa
2 slices Provolone Cheese, cut into small squares
1/4 C Parm, grated
1/8 C Breadcrumbs
Mix salsa with the provolone in the leftover oil mixture. Top the baked eggplant halves with this mixture. Top with the parm cheese, and then with the breadcrumbs.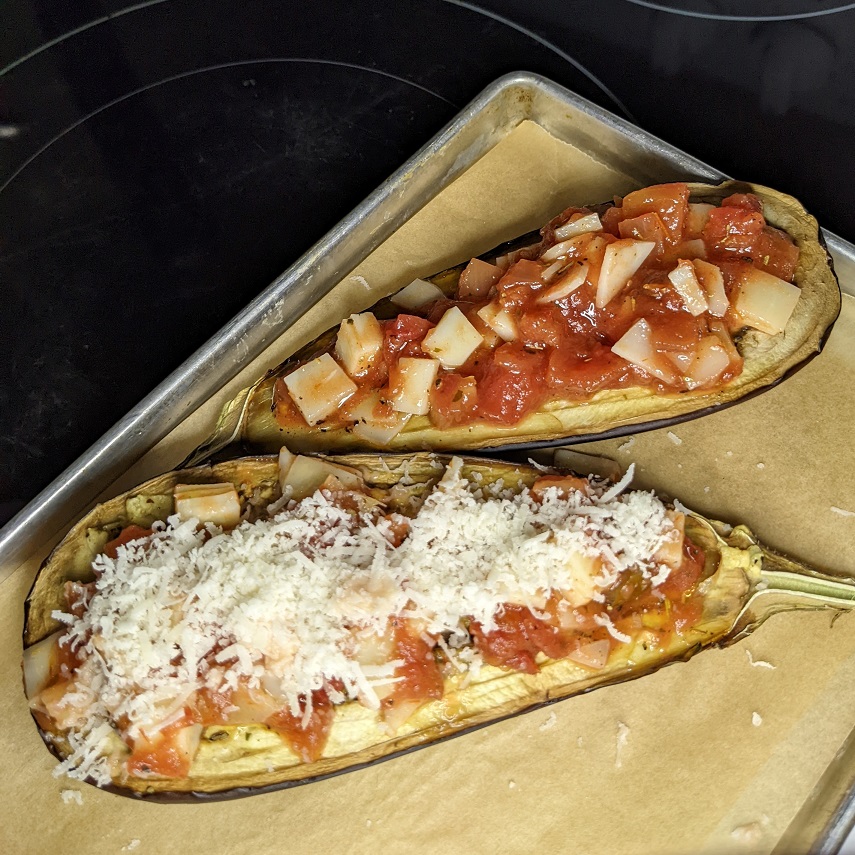 Pop back into the oven for another 8-10 mins, or until browned to your liking.
Toppers: Basil that's been cut julienne and Balsamic drizzle (or a small bit of salt).
Enjoy!