Using a container of Pillsbury Dough crescent rolls, I made some cute cinna bun bombs that I filled and glazed. The husband ate them up! Here's how I did it: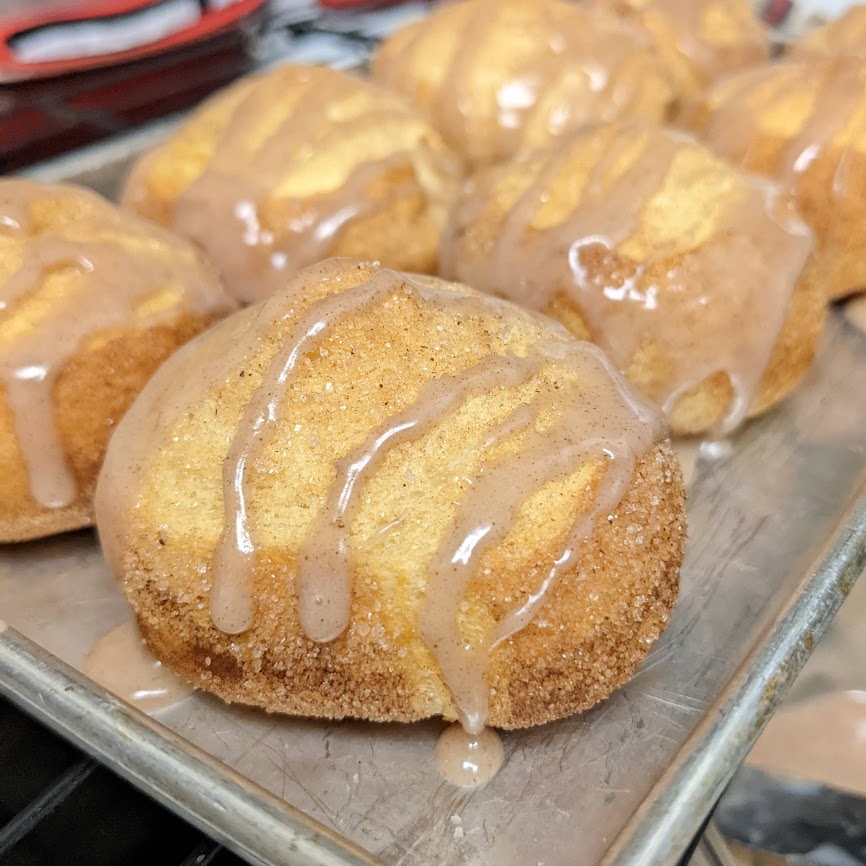 Cinna Bun Bombs:
1 can Pillsbury Crescent Rolls, in tact
4 tbsp Sugar + 1 tea Ground Cinnamon
Unpack the crescent roll, but don't unroll the dough. Cut the roll into eight pieces. Turn them on their side and push down on them to flatten them out to about 1 1/2″ discs. Shape the discs so they are round and flattened.
Drop each disc into a bowl of the mixed sugars and roll it around to coat the whole outside. Place the discs into the preheated air fryer basket to bake for 10 mins at 325*F.
When bombs are cooled off, make glaze and pour it over the tops. This is a quick set glaze, so you can pack it up within 20 mins for transporting.
Glaze:
1/8 tea Ground Cinnamon
60 g Powdered Sugar
15 mL Whole Milk (or 18% cream)
Optional: You can fill the bombs by making a deep cavity hole and piping your own pasty cream in.