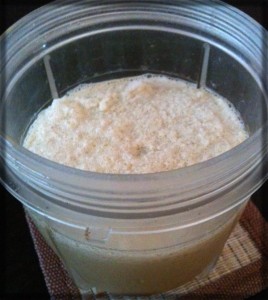 I've been playing around with stripping down the classic frappé into something that's not only healthier (let's be honest here!), but faster and easier to assemble and blend into a tasty drink we all don't feel grossed out consuming so much of. My frappé ends up being a little over half the size (10oz) of the Starbuck's tall serving (16oz).
Here's what I've got so far. I like this one a lot. Hopefully you all will, too.
Auntie Stacey's Fast & Dirty Frappé:
8 Ice Cubes
1 C Vanilla Almond Milk
1-2 Tsp Powder Sugar (optional, and can be replaced with other sugar types)
1 Tsp Instant Espresso Powder (double if you like a strong coffee shot flavouring)
1 Tbsp Coffee Creamer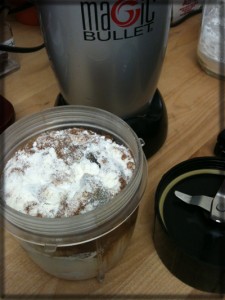 I mix this all up in the smallest Magic Bullet pitcher the blender came with because it makes the perfect portion size that prevents us from over-consuming (nice little bonus there).
This frappé is one of my go-to drinks to stay cool during the blazing hot days of summer like we're having this week. Try it at home and tell me what you think in the comments. 🙂