Last year we ripped up the old flooring to lay down something new, something consistent, something I didn't hate to look at or clean. Viola!
How it started: I had to get rid of some very heavy furnishes, which I loved but they just weren't cutting it for me anymore. Sad to say because I loved all of that worktop counter space but I needed more storage than counters. So, I cleaned them out and sold them off.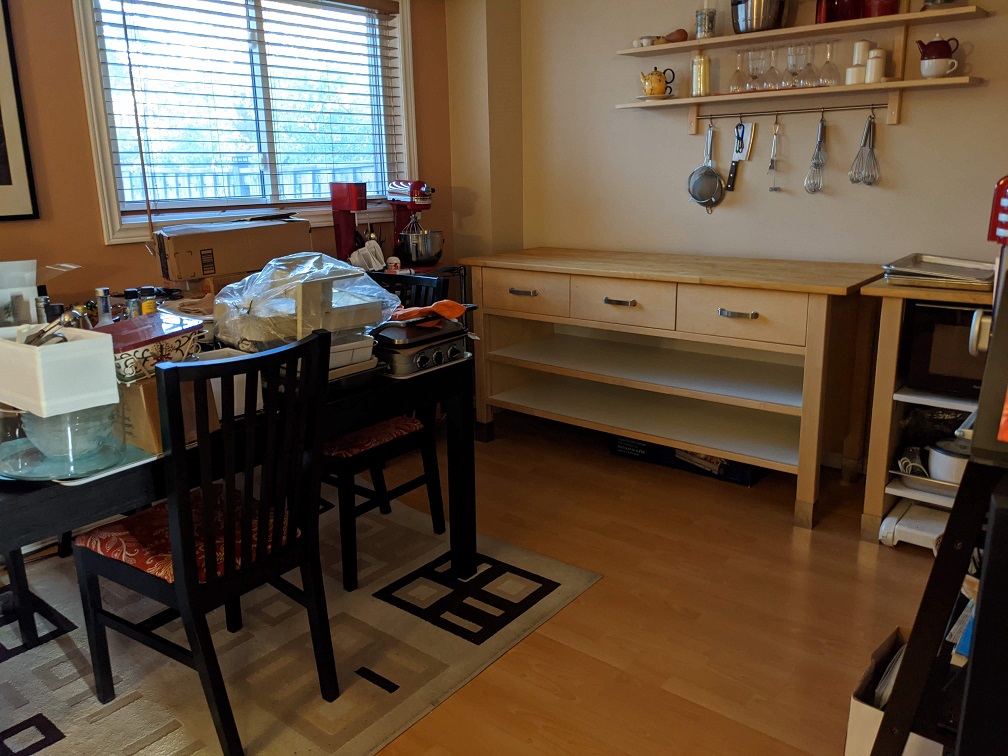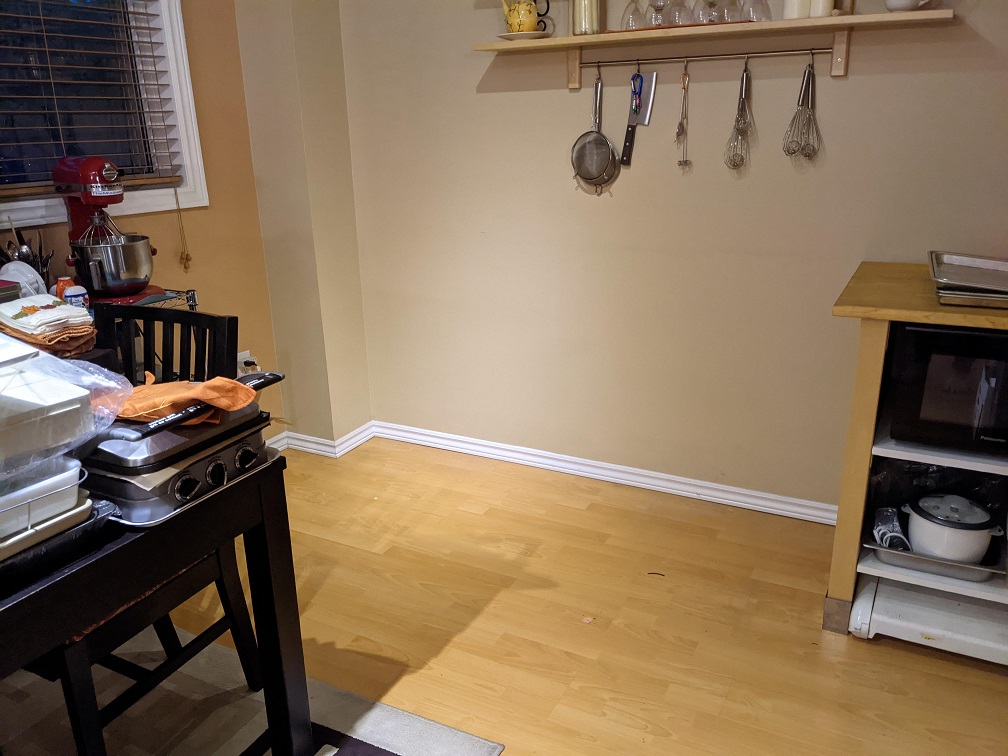 We then had to box up everything we could and shove the furniture around as we worked. Most of our stuff ended up upstairs, downstairs, and in the garage to make the whole process easier. And then we got to work on ripping up the old flooring down to the subfloor, the husband vacuumed and then laid down underpadding, and started figuring out the new flooring we bought in terms of where to start.
From this: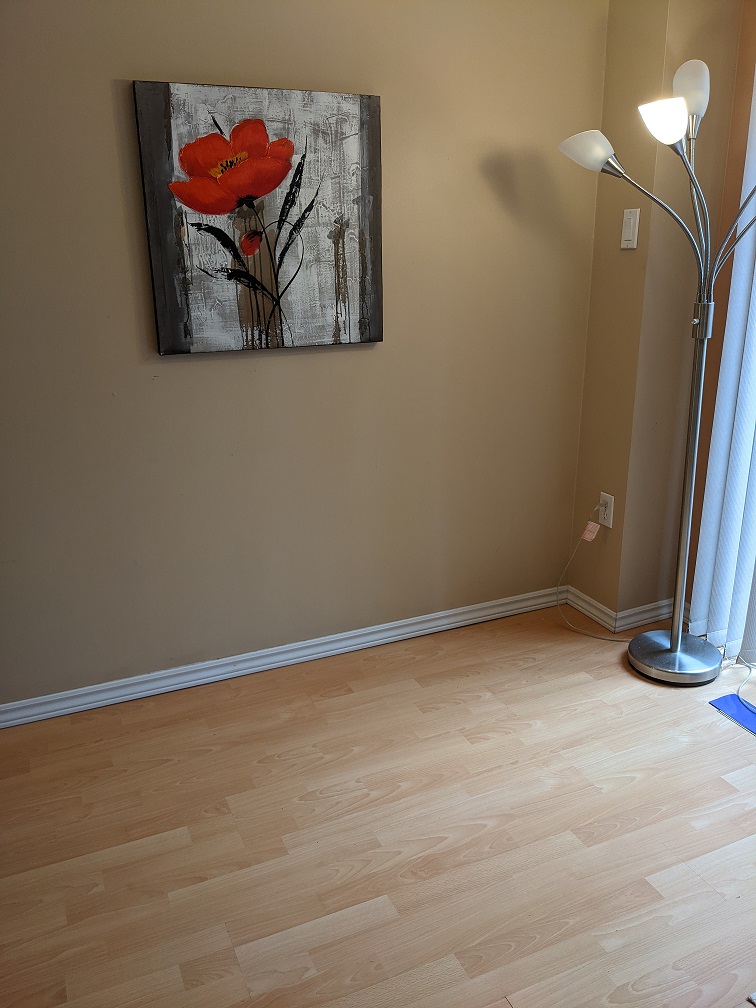 To this…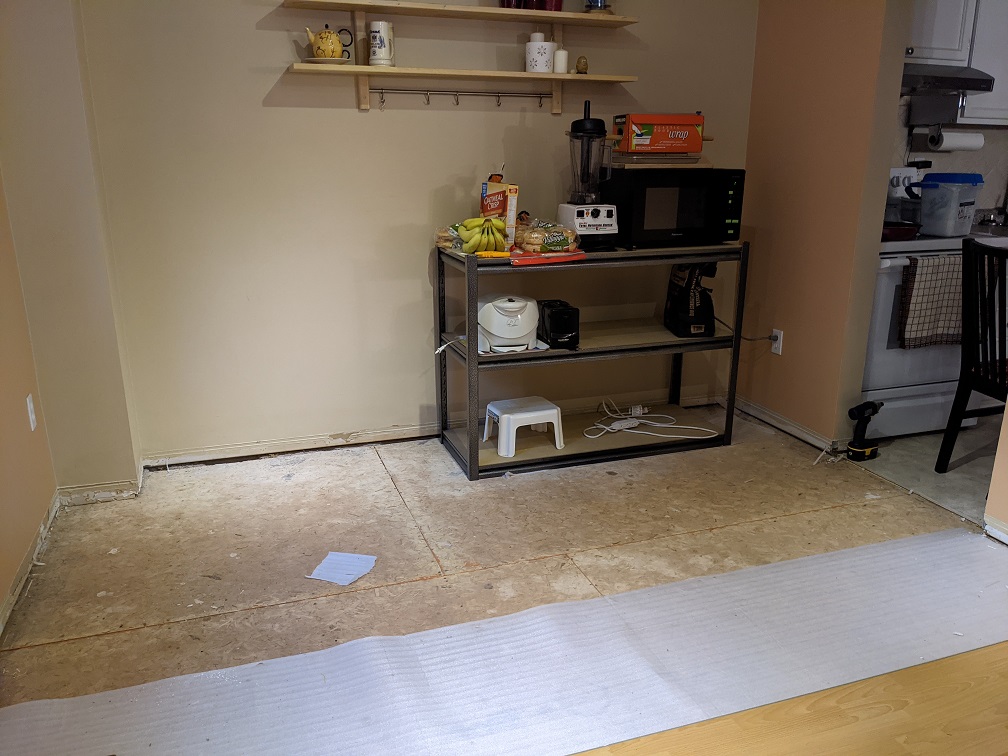 To this: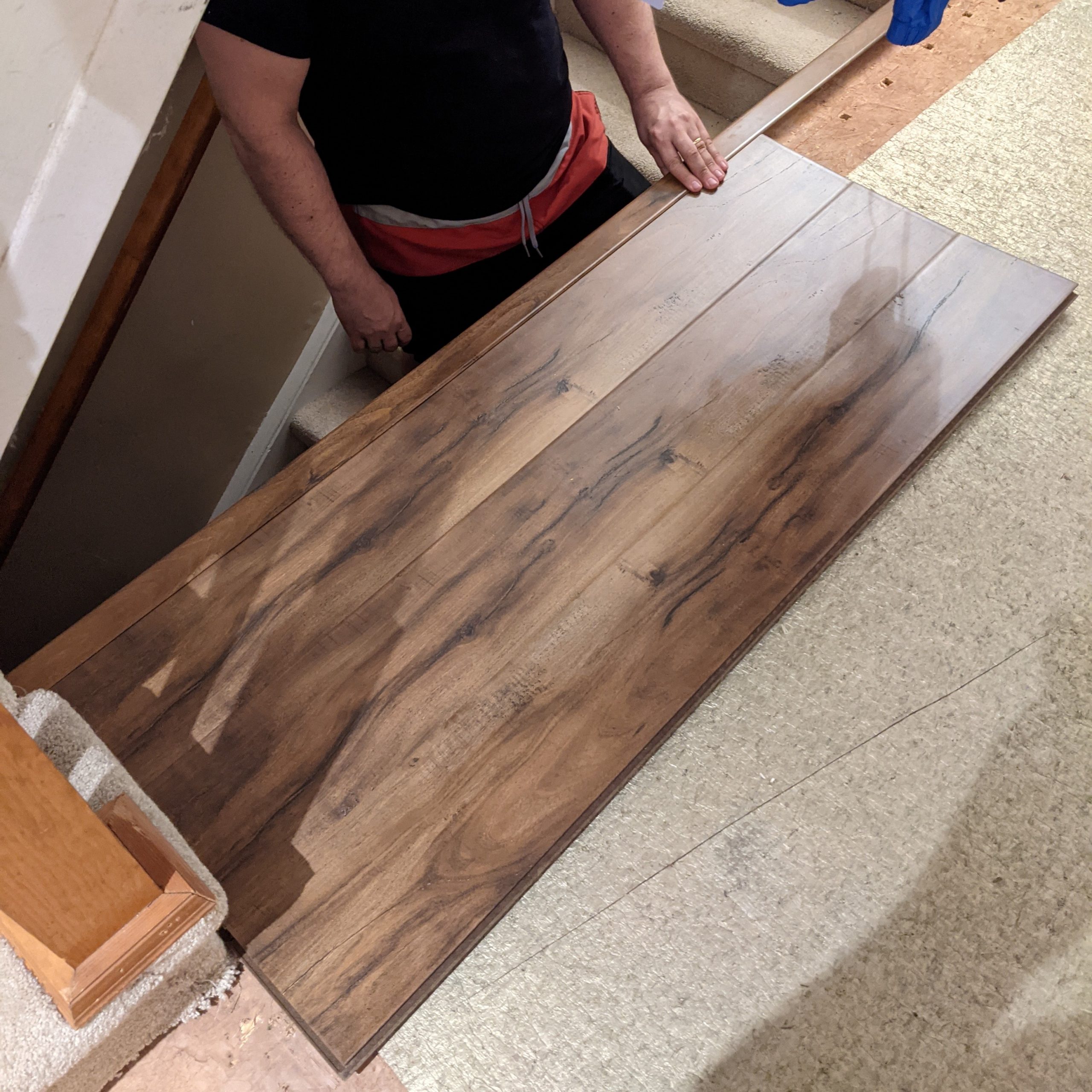 And this: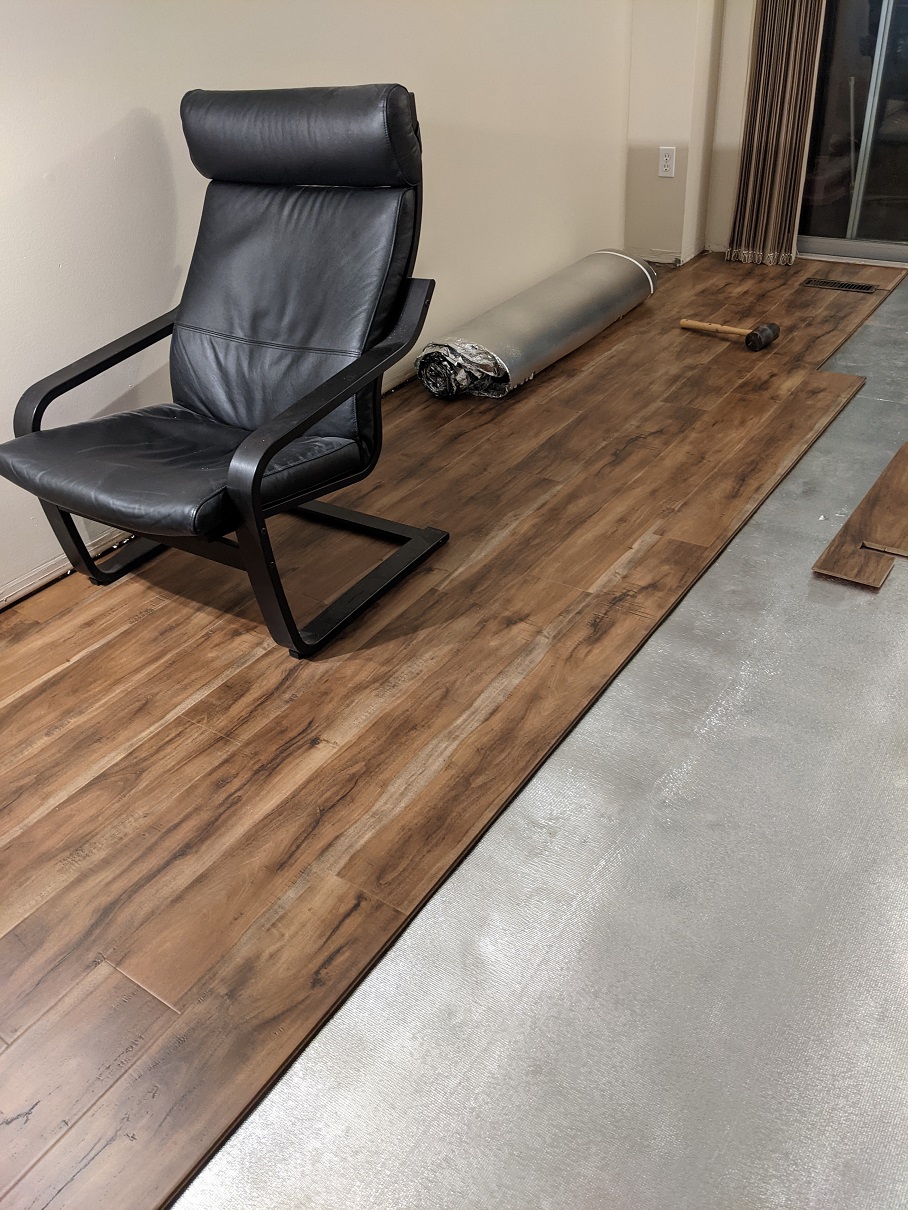 By the way, before all of this, we repainted the whole main floor using Linen by Benjamin Moore. Zoom into the wall behind the IKEA chair. I know it sounds boring, but it just works so well in this space, with our limited natural light, and with our furnishings.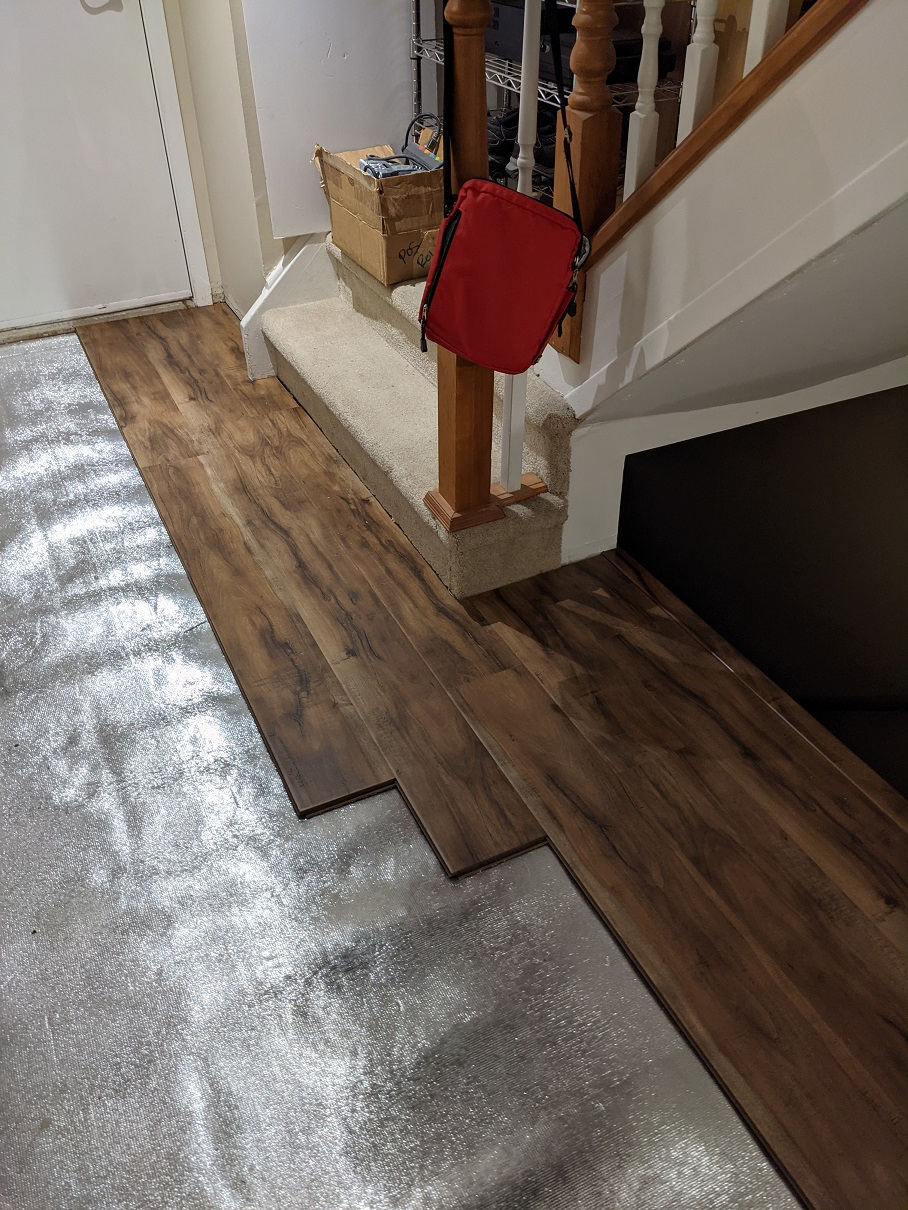 This above picture was the one where I just knew we picked the right flooring for this house. It looked so good just barely laid in this foyer space with the carpeted stairs and the white staircase spindles (removed so I could paint them a brilliant white) that will be put back in place afterwards.
The husband probably did some damage to his body doing this flooring (he still complains about his knees and back), but we both think the new flooring worked out well. We are happy with it. Can't say for sure we'd do this particular pattern ever again, but for now we're content.