I like making pizza at home. We like a nice crispy crust, and one way to guarantee getting one every time outside of having a professional pizza oven is to use a sheet tray and regular olive oil. It's how the Sicilians nonnas do it.
One your large sheet tray, pour out about 2 tbsp of olive oil. You can use your fingers to layer the whole tray in the oil, or you can use a brush. Don't forget to brush oil up along the sides so the pizza doesn't stick to it. Watch this clip to see how it's done.
Drop your room temp ball of pizza dough on the sheet and use your oiled fingers to start pressing and stretching the dough outwards all over the surface. When you think the bottom has enough oil on it, flip the whole dough over to oil the second side. Keep stretching the dough out to the corners from the middle and the dough edge.
When the dough starts contracting back into the middle, stop. Let the dough rest 30 mins. After that first rest, repeat the stretching into the corners. Again, when it starts contracting, stop. Rest it another 30 mins. This may need one or two more stretch & rests before you can start topping the pizza.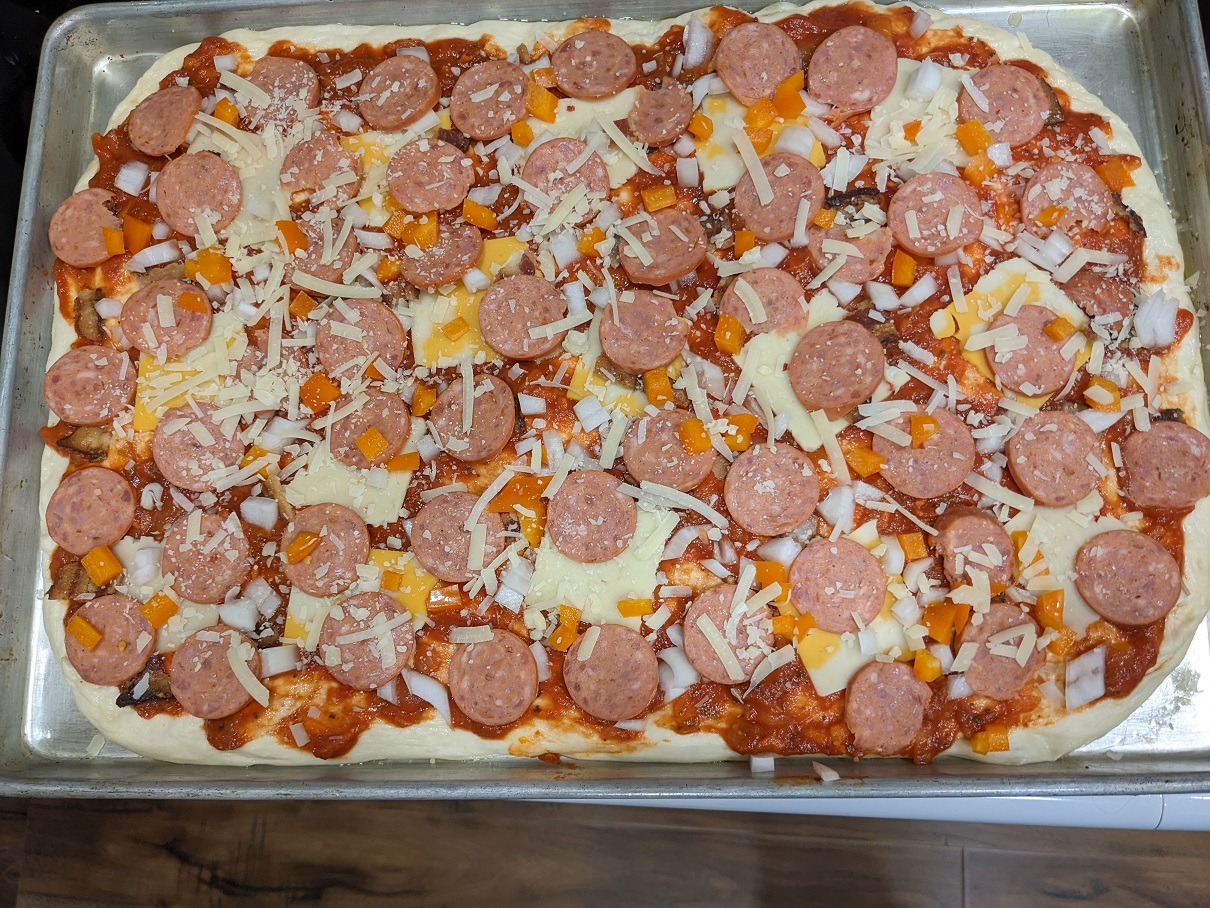 I bake mine at 450*F for as long as it takes for me to smell it cooking in the oven and for the cheese to melt in the middle. Pull it out, rest it 10-15 mins, and then use your longest burger flipping spatula to lift the crust off of the sheet to a cutting board. And this should what you see when you sneak a peek at the crust.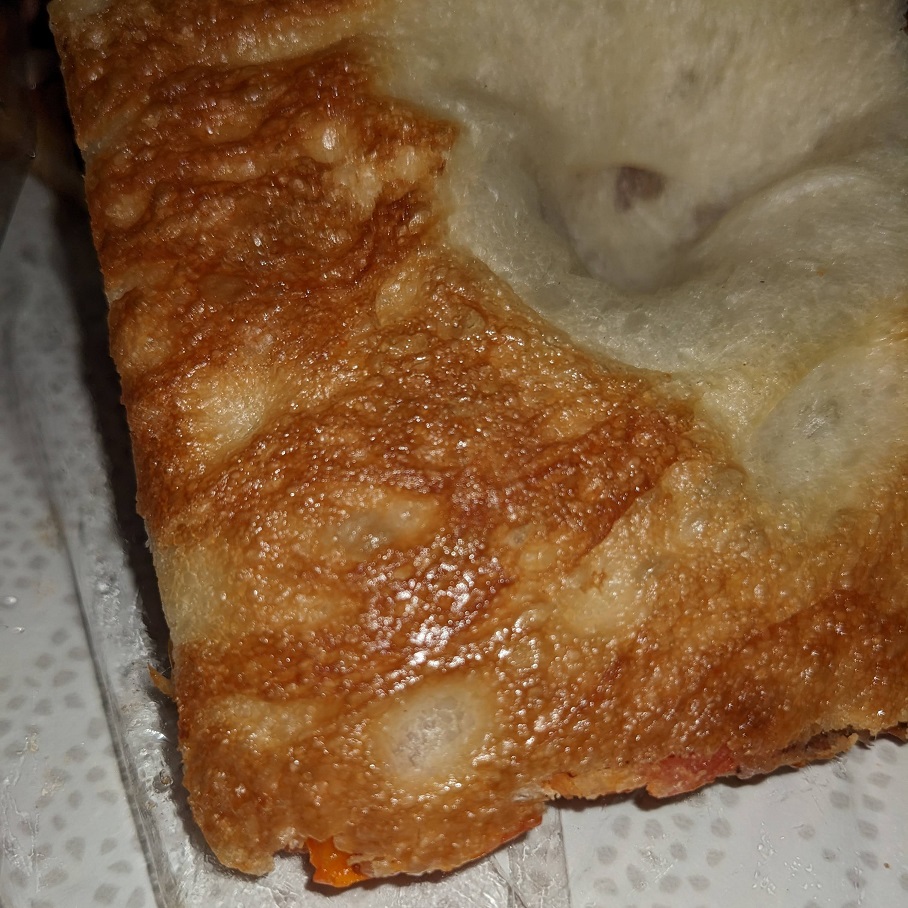 Enjoy!