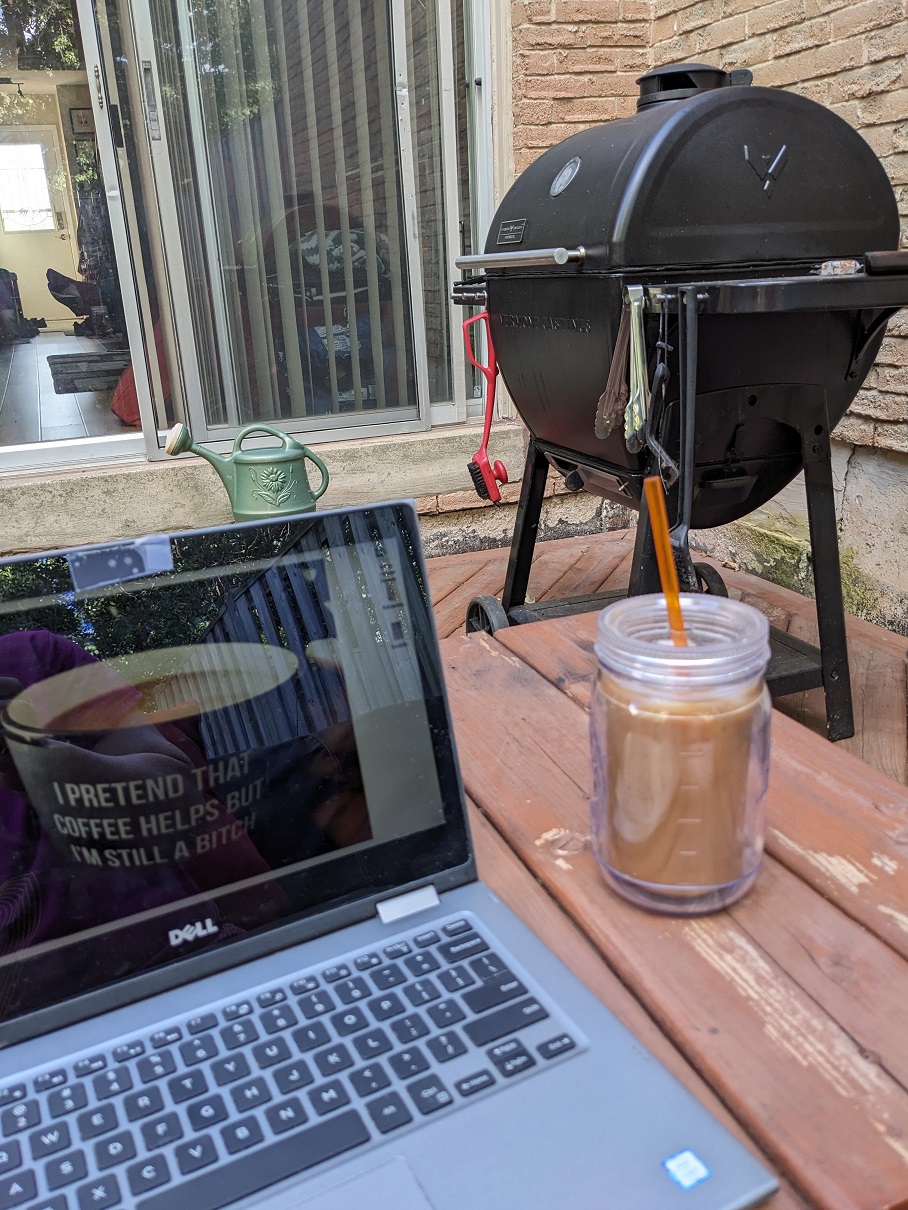 It was a beautiful clear day yesterday, so I decided I needed to BBQ some food for the week. I thawed some back ribs I had in the freezer when I woke up, and while that was doing its thing, we headed out to buy some groceries for other items I was planning to smoke.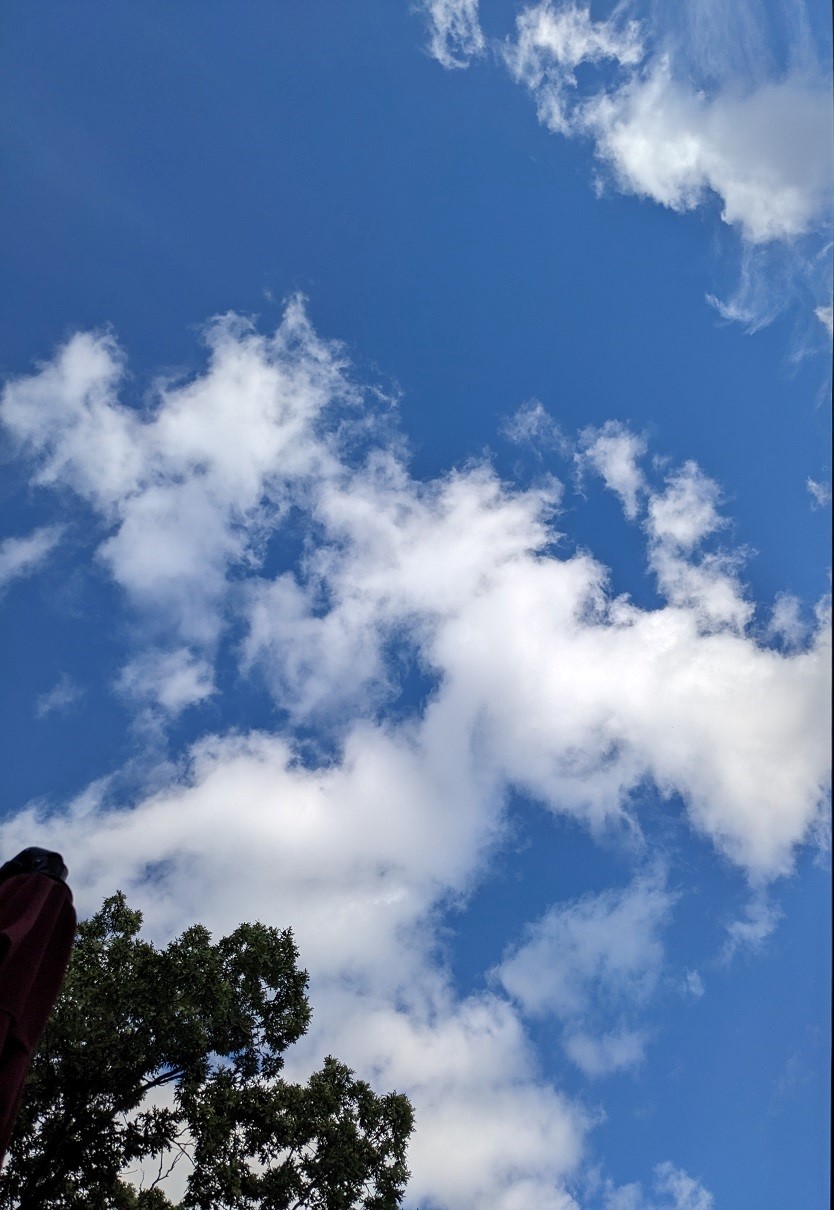 When we got back, the husband took off on the motorcycle (a rare luxury for him these days), while I fired up the charcoal. I prepped all the food as the fire heated up the coals. I slapped down some pepper cuts, potatoes, chicken breasts, and the ribs to get some colour on the top side before I rolled it over and shoved it over to the indirect side to slow smoke.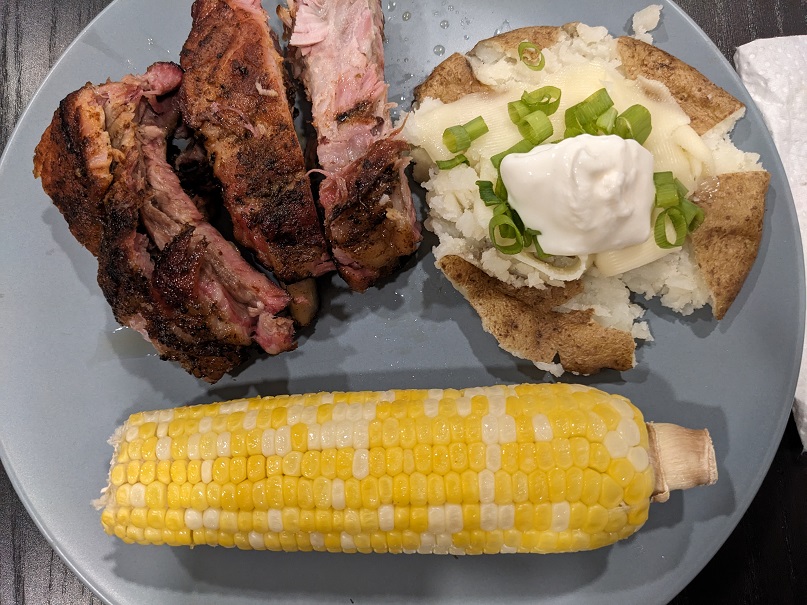 While this was happening, I got to enjoy a few hours out on the patio playing on the computer and drinking cold coffee. Ahhh… I was a happy camper. After the food was finished cooking, I brought it all in and get the table ready as the husband was walking in the door. The corn also got smoked but it was the last night I smoked a few mins on each side after microwaving them in their husks for 6 mins to speed everything up.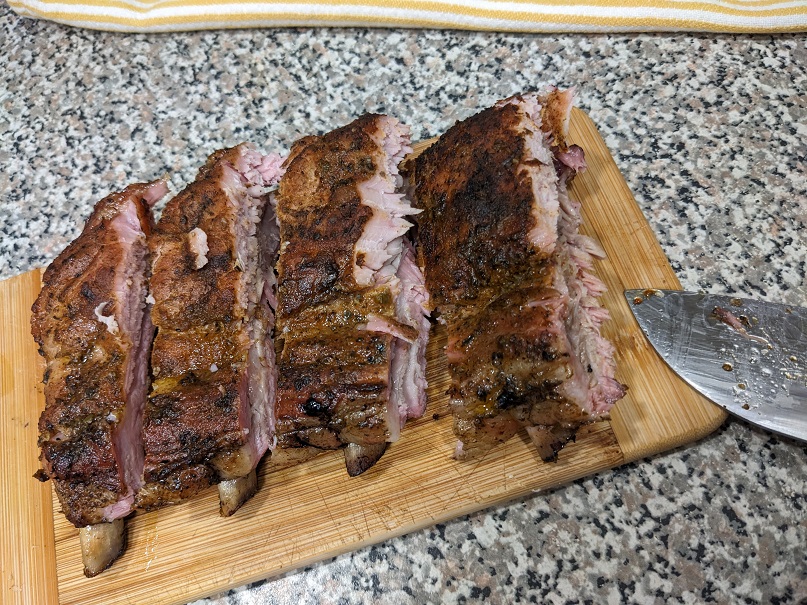 When the chicken was cool enough to handle, I cut all five breasts differently to target meals for the week. I sliced one and a half breasts into thin slices for the express of making my favourite sanny ever, the Chicken Club. 🙂
The rest of the chicken got cut up into thicker chunks for a Caesar salad for one, and cubes to drop into a pot of hot Butter Chicken sauce tomorrow night for dinner. Yes!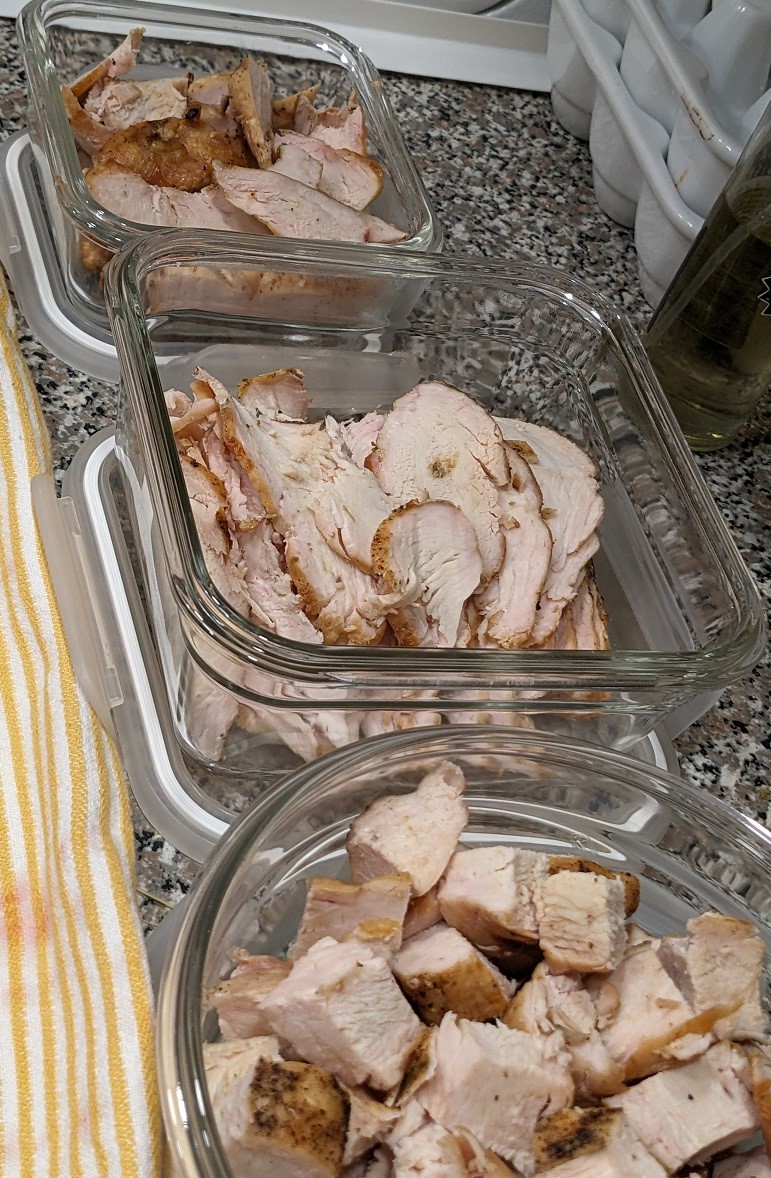 After dinner, I got making up a few meal kits for our lunches the next day. When the corn was fully cold, I dropped a bit of salt over them as well as a small butter pat, so after the corn is heated with the meat, we could roll our corn sections in the salt + butter inside the dish. Worked like a charm.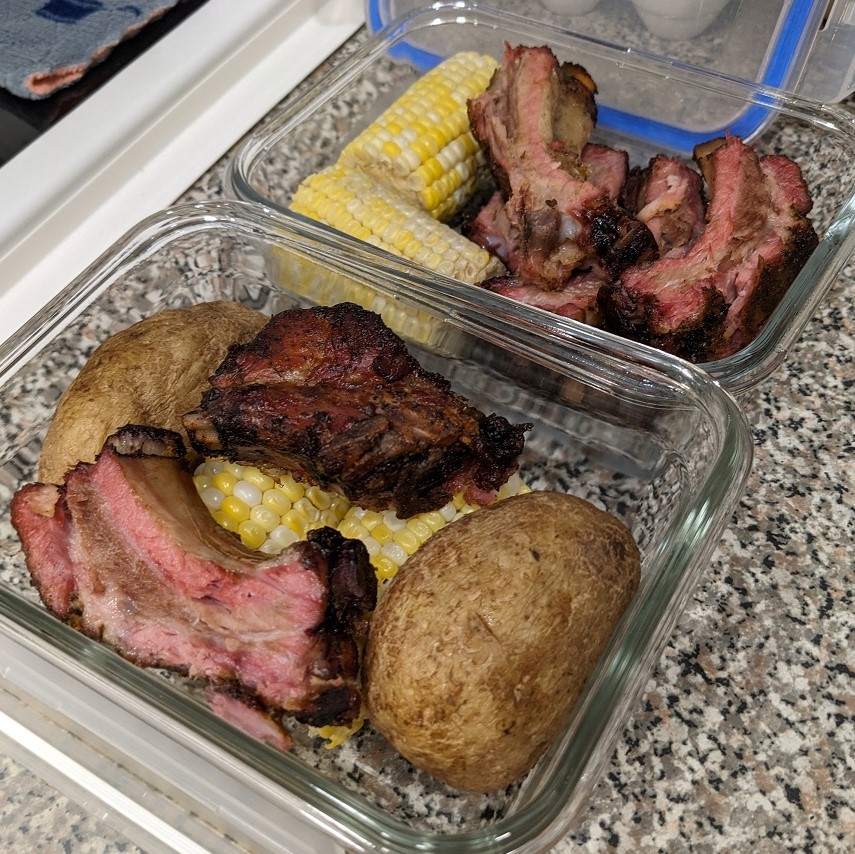 And the potato in my kit got pierced in a lengthwise line as was as a cross line. I didn't think it was enough, so I stabbed the rest of the potato top and then used the fork to push it all down to a smushed mash before topping it with some cucumber salad dressing and green onion chops like I did the night before (see above dinner plate).
All in all, I'm liking this bbq weekend stuff. I just wish the weather was more consistently night as opposed to one bbq day every three fricking weeks. Ugh,