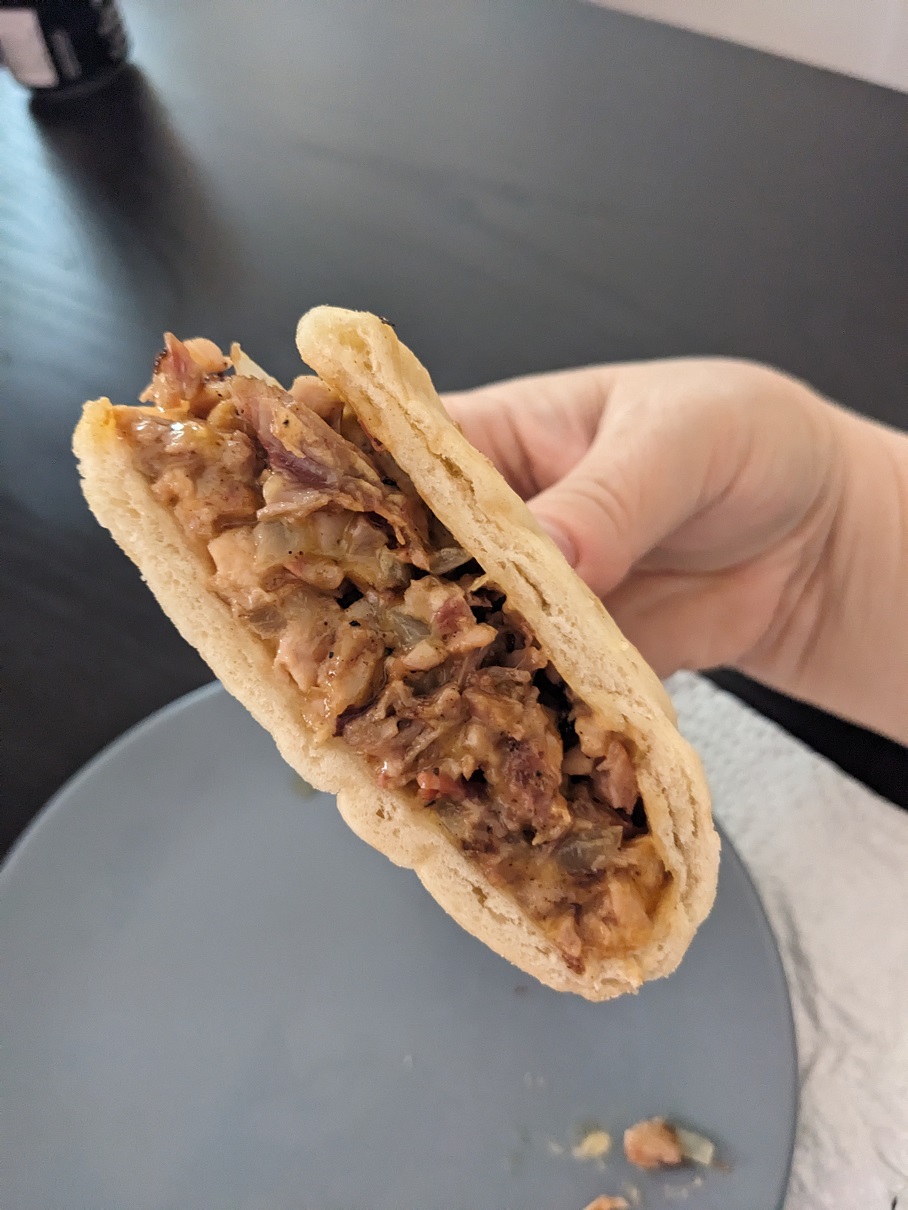 I can't find the video I watched a week ago that gave me this idea. In the video, they used chopped up steak, but I had leftover smoked ribs and chicken, so I chopped up both into a mix and used that instead.
I started by frying some chopped onions, and then I added the meat to heat all the way through. Near the end of that, I added some marble cheese shred, gave it a toss and then scooped it into naan bread I steamed to make them pliable.
I added some Poke sauce to the naan and took a bite. I was so good. It will be better when I make this again when I add some veg (I didn't have any left at this point in the week), and following the traditional Philly Steak, I will add fried green peppers, some lettuce and tomato slices, and then top it all with melted Provolone (or Swiss) cheese and hit with some Kewpie mayo. I can't wait.