A new version of the internet infamous Baked Feta Pasta is floating around called Baked Brie Pasta and I thought I would try it. I figured, I like brie, and pasta. It should be a natural.
Right?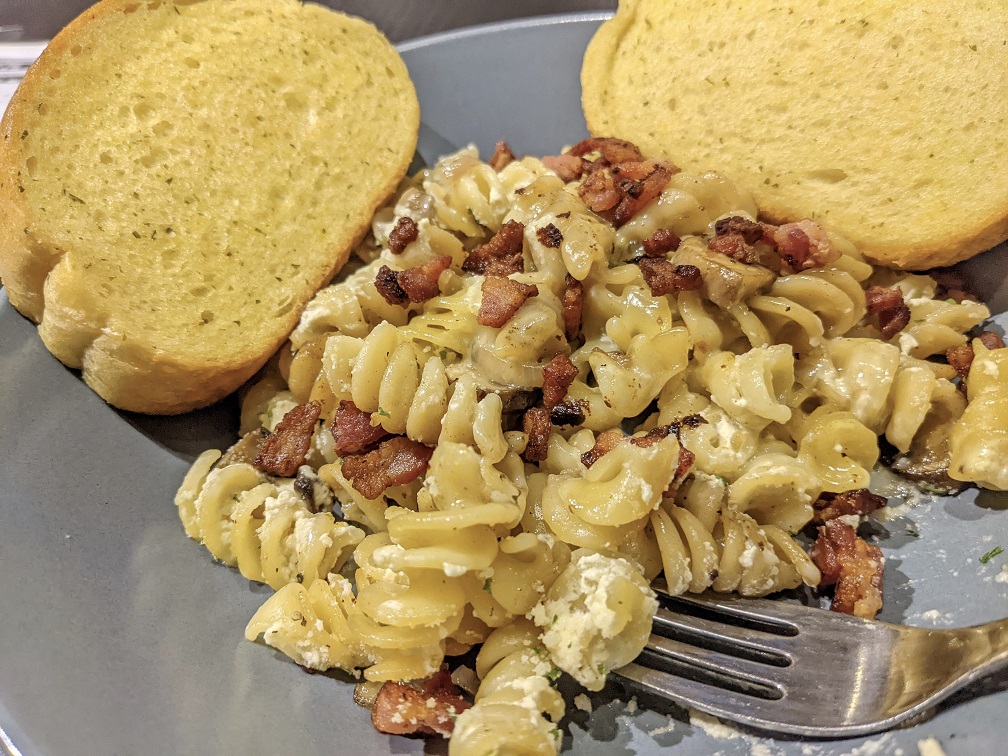 Turns out, I don't like baked brie. I like raw brie on deli sandwiches and nothing else. Blech. I've never not finished a plate of pasta outside of the few times I tried baked ziti (it's god awful in its blandness), This pasta drizzled with oooey-gooey baked brie is going on my rarified list of pasta no-gos.
But, by all means, if you like baked brie, this recipe was otherwise easy to make and tasted fine. I would make this pasta again (and probably will next week), just minus the brie.
I do like the presentation of the baked brie. I thought that turned out well if nothing else did. 🙂