I don't make a lot of burgers by hand at home. When we do burgers, it's typically store bought pre-formed and frozen for convenience only. The husband takes them to work fully cooked on the smoke bbq and cooled down, with a slice of cheese and anything else he wants to add to it on the fly.
I was cleaning out the two freezers last night (the one attached to the fridge, and our cube stand up mini freezer) and found some portioned ground pork in ziplock bags. I pulled them out thinking I can use it for a dinner this week. Not specifically anything like burgers, but sometimes I like to form them into a meatloaf or meatballs before even thinking about burgers.
Tonight I made burgers for a change of pace. And now my husband is demanding to be kept in the style to which he quickly became accustomed to (as of tonight). *sigh* Ok, fine. Here is what I made him:
Creole Burgers:
14 oz Ground Pork
3 tea Creole Dry Rub
I Egg
3/4 C Breadcrumbs (of your choice, though I used Italian flavoured)
1/4 C Parmesan Cheese, grated up
Don't overwork the meat mixture as you combine everything. I measured out meat for three patties at 4.6/4.7/4.7 oz each. Each was hefty and fantastic. It was a tasty burger on its own that could forgo a bun if need be. But, of course we topped it with sauces, veg and lettuce from our herb garden.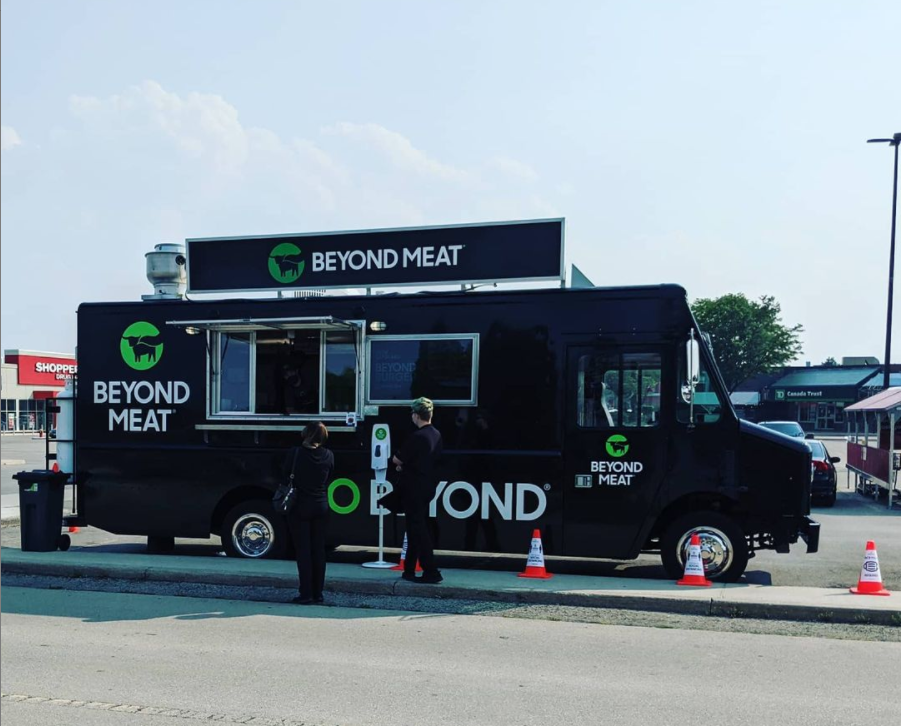 I was, I suppose, trying to give that Beyond Meat burger I had earlier this week a run for its money. I think this burger is just as tasty as the meatless one. Similar flavour palette, same texture, same satisfying feeling in our tummies.
Try this burger recipe and tell me what you think.