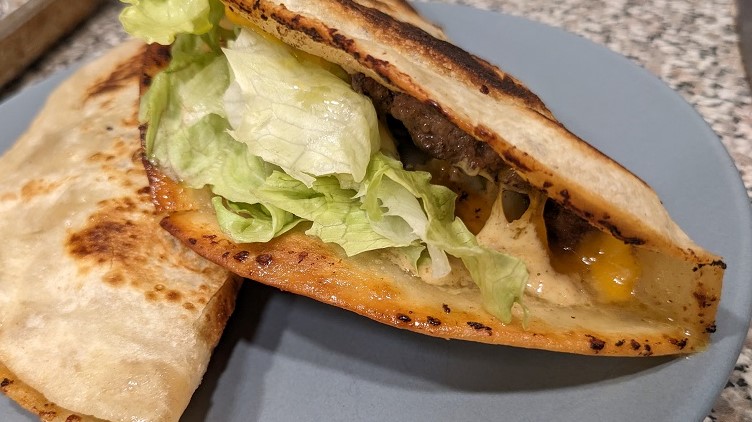 I watched a few Tik-Tok videos on these little Smash Taco hybrids since it's all the rage this week, and they looked easy enough. Of course these videos tend to skip a lot of helpful information for the platform format that gets them the most view. Views = impressions, impressions = reach, and reach = virality. And somewhere a long that string is a spot for monetizing the content. But, fear not – I've got you covered.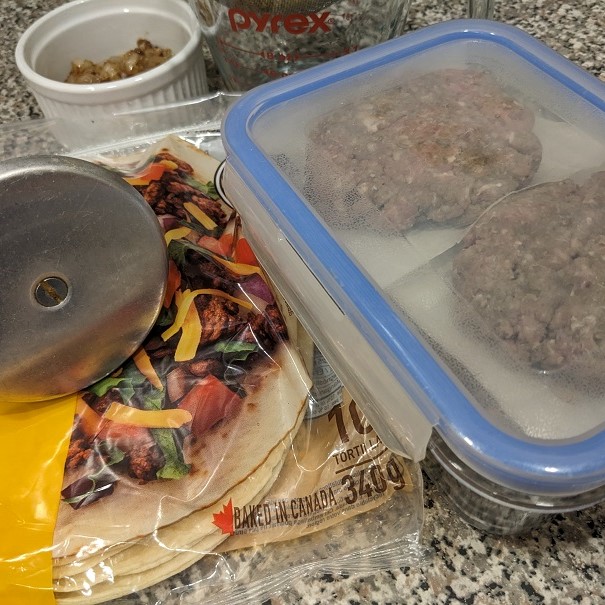 On my journey to make some at home, I quickly discovered the content creators either use extra lean ground meat, resulting in far less grease (but also far less flavour) than my preferred medium ground beef. I don't understand anyone eating lean and extra lean beef. Why not eat cardboard instead? It would taste about the same IMO.
Anyway, if you made these smash tacos from start to finish without stopping or resting the food, you will end up with a soggy, greasy, unpleasant final product. But, by cooking and then resting the meat on the tortilla, AND wiping out the grease of out your pan, you will notice the meat and tortilla will feel less moist/soggy as you eat it. The other side of the tortilla will them crisp up nicely in the pan better. I burned a few of these tacos in my first test run, but I nailed them in the second test run by keeping the pan clean and at a slightly lower temp in the last stage.
TIP: Season your meat well before you mix it up and divide them into the ~2 oz balls.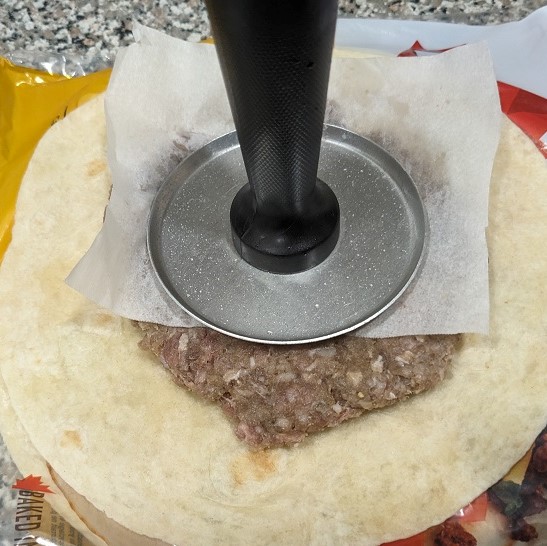 TIP: Use a square of parchment over top of the ball when smashing them down with whatever tamping instrument you have on hand all over one side of the tortilla. (I have the tamper that came with my slider pan.) I like to pick up the paper square and move it where I wanted to flatten the meat, and keep doing that until the meat is thin and evenly spread out.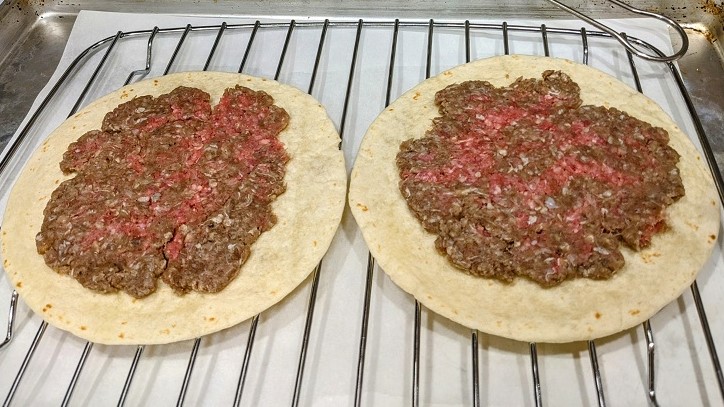 TIP: Put the taco in the bare pan smashed out meat side down. I gave each one about three mins with me pushing them down into the pan for some lovely charred edges.
TIP: Let each taco REST on a wire rack face up for about 3-5 mins while you cook the meat side of any other smash tacos you're making. REST that damn meat, people!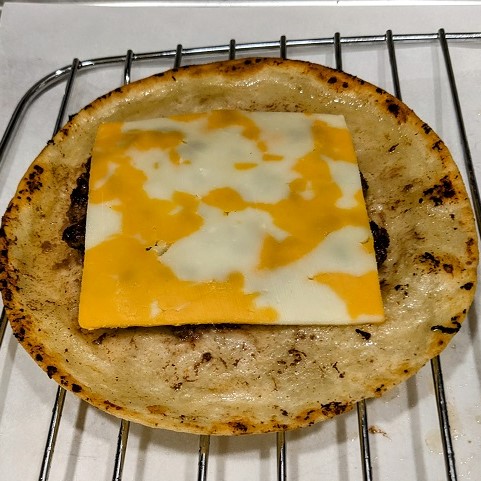 After you finish cooking the last smash taco on the meat side down, lay the first rested taco one back down into the pan, meat side up. Lay a slice or two of cheese on top at this point, drop the heat a bit, and cover it. Trust me.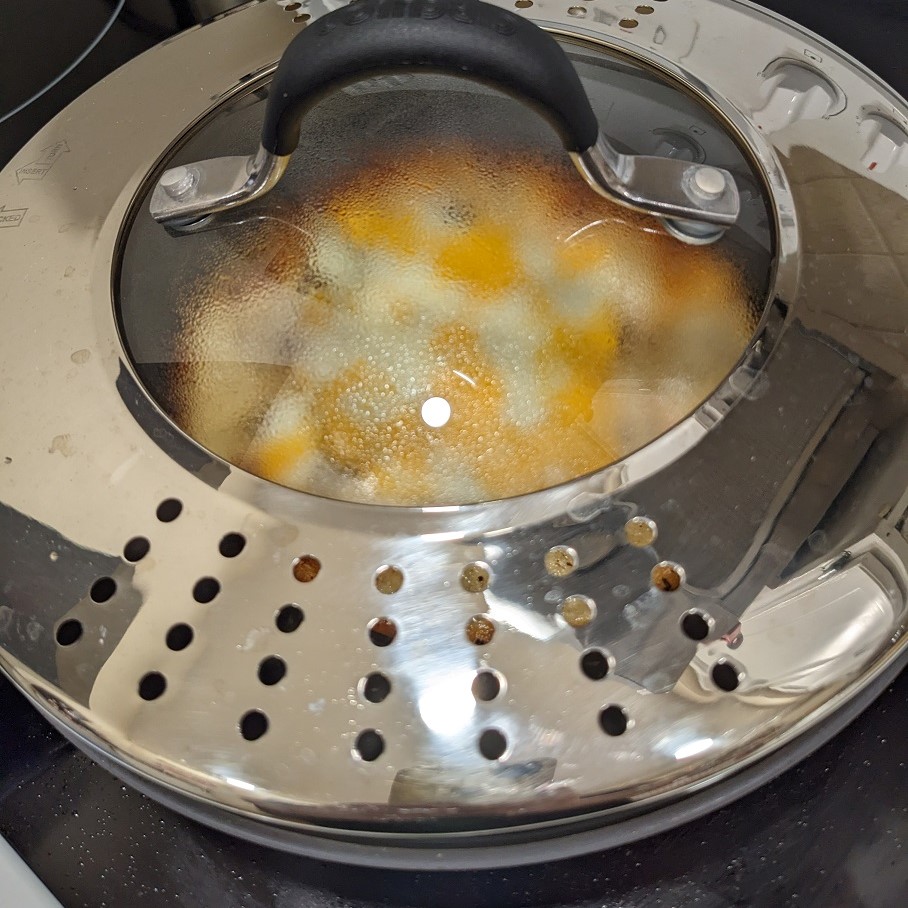 It only needs about 1-2 mins to get gooey. Rest the smash tacos back on the wire rack for another 3-5 mins as you top them all with things like pickle slices, special sauce, caramelized onions, lettuce, etc. Whatever you like.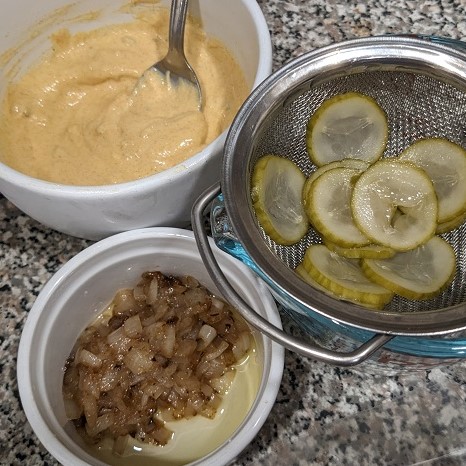 Resist the urge to fold them too early to serve them. The liquids will leak out of the corners instead of redistributing themselves in the meat, the cheese, the toppings, and tortilla. Patience will reward you when you wait to dig in.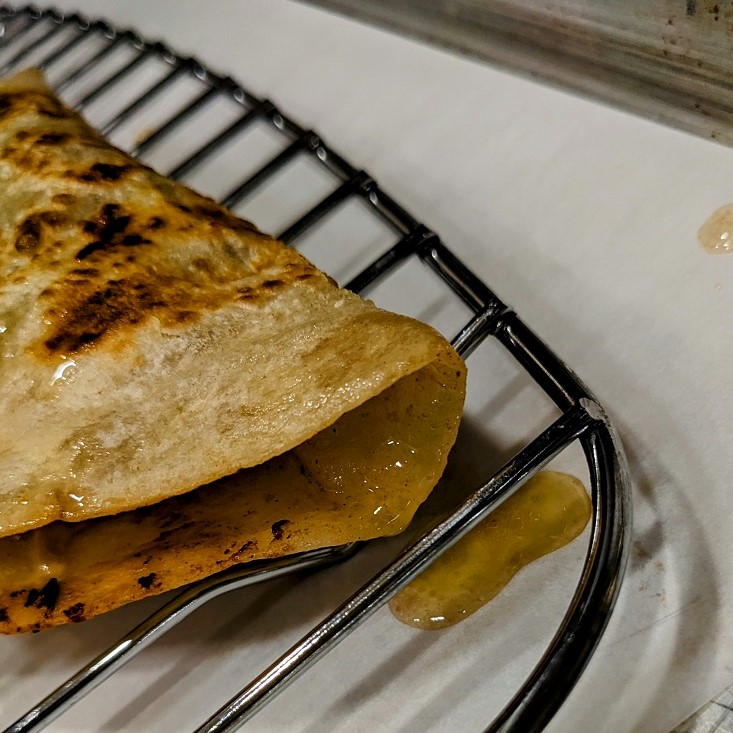 I didn't wait long enough, and there was grease and special sauce left on my plate, whereas the husband's was made first and rested longer, and well, his plate was practically spotless when we finished eating.