Yet another Tik-Tok I recreated before a video caught my eye. I have all of the equipment and all of the materials, and we love all of these foods, so why not, right?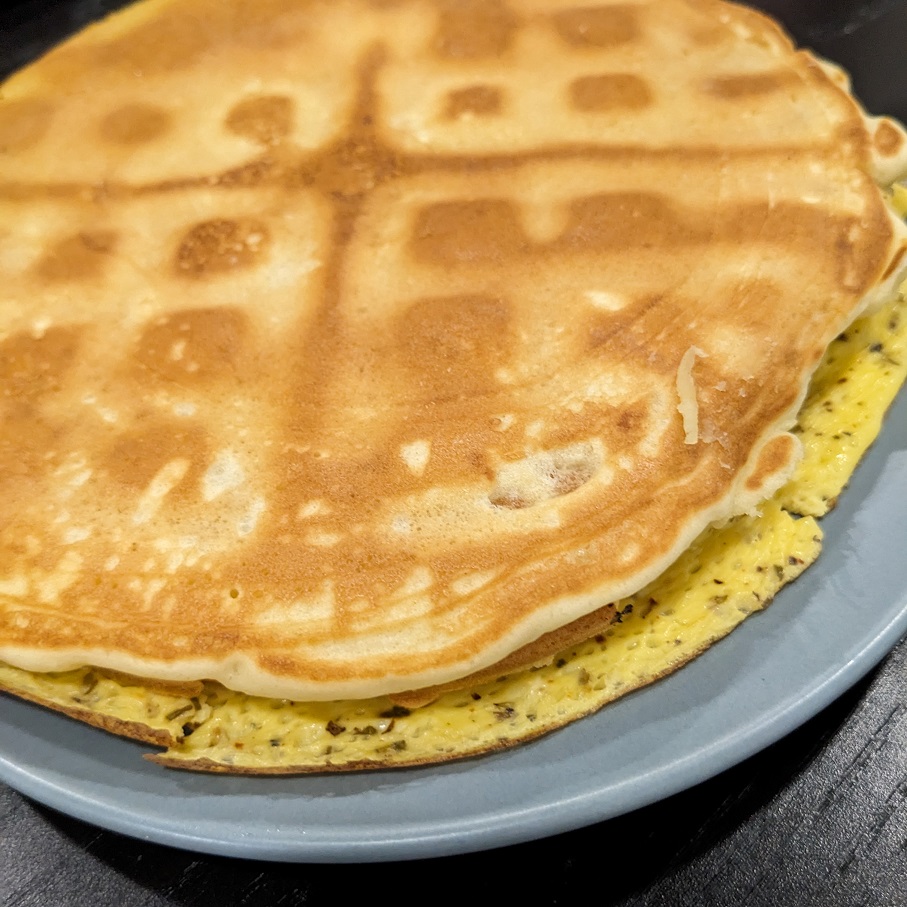 This one I'm calling The Threefer Breakfast. It's a waffle that's been pan fried in some pancake batter on one side, and pan fried again in an omelette mixture on the other side. It sounds complicated and a lot of work, but it's not. It went faster than I thought it would, and I used the waffle batter for the pancakes after I thinned it out a bit with milk.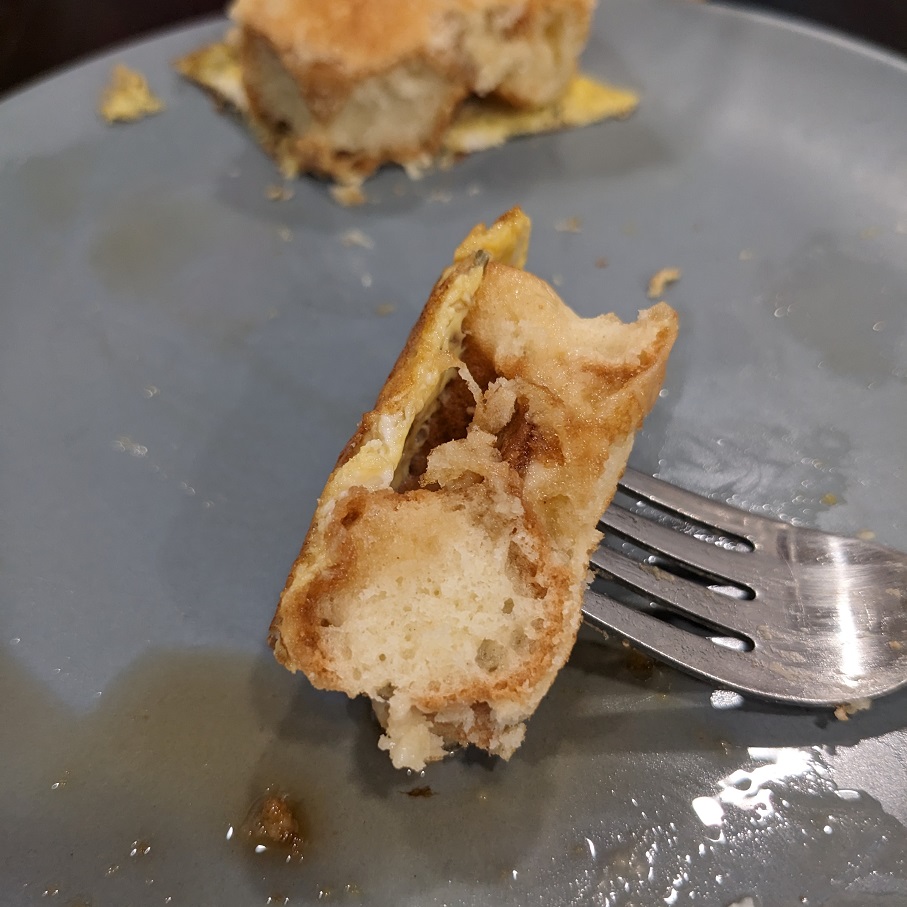 Make you waffle batter as your iron heats up. Pour it into the machine to start it.
Make your omelette mixture. Set aside. Heat up a frying pan on a moderate heat.
Remove the cooked waffles as they finish and rest them on a wire rack while heating some oil in the pan.
Add 1 tbsp of milk to the waffle batter and whisk together to thin out the batter.
Ladle one large scoop into the frying pan, tilt the pan to spread batter out, and top it with a waffle.
After the pancake side fries up in a few mins, rest it back on the rack and add a bit more oil to the pan to heat up.
Pour half the omelette mix into the frying pan and lay the pancake waffle down on top, waffle pocket side down (pancake side up).
That's all that is involved. I was working on this creation and didn't get time to take pics of the process but it's not unlike a battering station as you bread and fry foods. Pick up, dip, drip off excess, drop over the oil. Bing-bang-boom.
Serve with syrup and whipped cream. If you remember and liked the McD's full breakfast that came in a white Styrofoam container with baby butters and an OJ, you will like this throwback feeling as you eat your Threefer. Makes two.
If you want to make my waffle batter, you can search for the recipe on this blog, and double it.