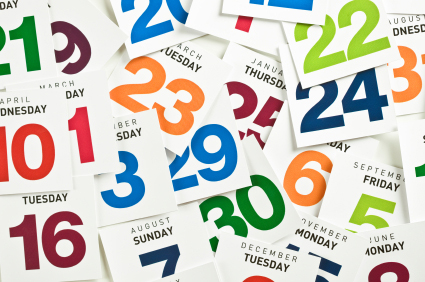 Four years ago as of four days ago, we picked up the keys to our first, and current, house. We love being homeowners. I'm not a fan of the house layout with its L shape bleeding our small living room into our spacious dining room, but I can't imagine us moving any time soon. We're too settled in, and one of us is change adverse (I'll let you guess which one of us it is), so we're putting some roots down in this little hovel of ours. 🙂
A year ago this weekend, we closed our retail store. I see a LOT of our old regular customers at my new job, and I'm asked all the time if we miss the store, the work, and owning our own business. For the most part, hell no we don't miss the headaches, the constant money pie dipping by everyone under the sun, and the customers who treated us like dry cleaners expecting their stuff fixed and returned in under an hour.
We also don't miss answering phone calls. Our store phone would ring constantly every day by someone looking to sell us services we didn't need (think debit/credit terminals, search engine optimization/website work, and advertising in things like phone books that no one uses anymore), or it was a random gov't body calling to say we need to pay this or that because we had employees – the bookkeeper, and me. (Mostly it was the workman's comp board drumming up business but we'd politely end the calls and shake our heads since it's only suppose to apply to businesses that have more than something like 15 employees.)
Oh, and I also don't miss the constant calls and walk-ins asking us for donations to private school fundraisers. *LOL* Sure, I'd love to been poorer than I already am by giving you our products and time services for FREE. Sure. Whatever, soccer moms. (And stop sending your precious kids into stores to beg while you stand outside talking on your cellphone as you lean up against your $160K SUV tank of a vehicle. We can see you through the windows. It's embarrassing for everyone involved.)
Of course we really did enjoy helping the best customers a business could ever hope to have in our vast customer pool, but it was time for us to do something new. Plus now we get benefits at our jobs, and perks that we could never give ourselves as we struggled to make even the slimmest of margins on our goods and services. Honestly, so many people thought we should have been swimming in profit given our business and industry, but the opposite was the norm for owners like us.
There are a few downsides to not working for yourselves (the autonomy, the working together, the making our lunches daily in the back of the store, the baking cookies when the mood struck me or when I was really PMS'ing, the getting to say no to certain customer requests because they were beyond ridiculous and/or offensive, and the carpooling to name but a few), but they were never enough to make us change our minds about closing our doors.
A lot can happen in 365 days. A lot of good things. Don't ever believe otherwise, kids.