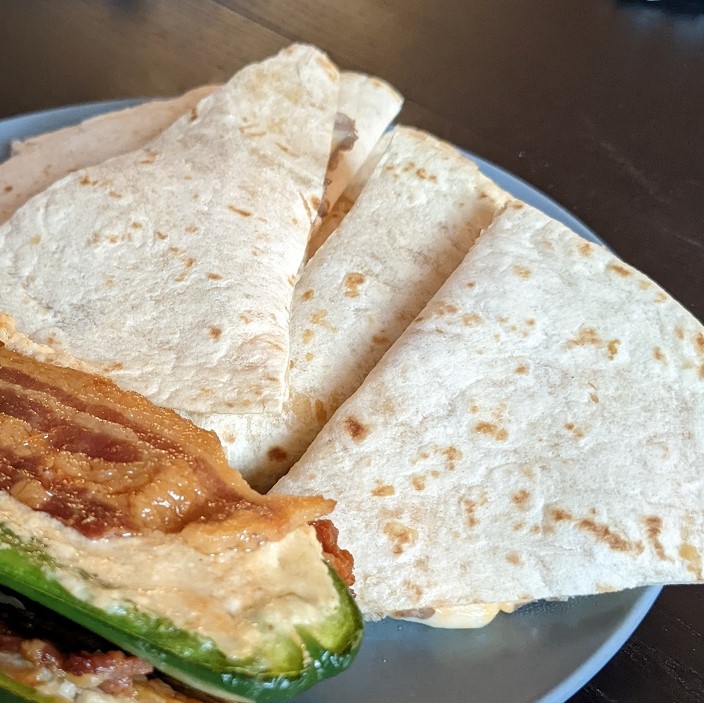 Sometimes, after a long day at work, you just need a quesadilla. And a plain cheese quesadilla won't cut it. That's when you turn to chicken or, my fave, steak quesadillas. So satisfying.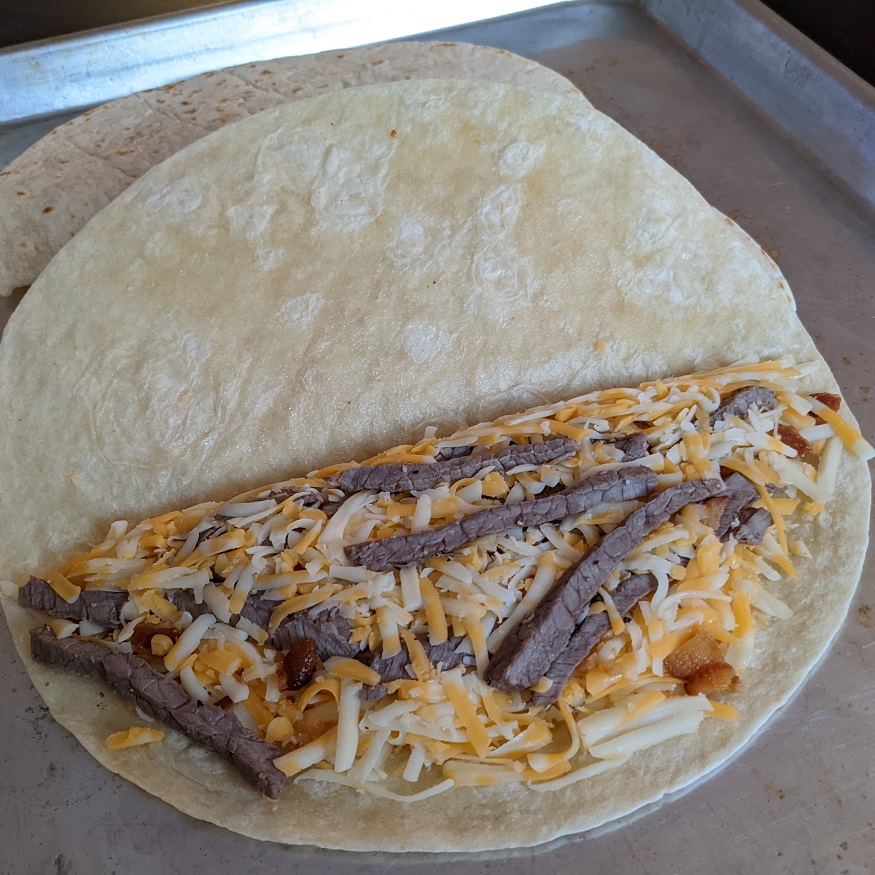 I picked up a few fast fry steaks, patted them dry and only used S&P on both sides before pan frying them in butter and oil for a short time on each side. After they rested, I sliced them on the diagonal and topped my quesadillas with the tasty strips.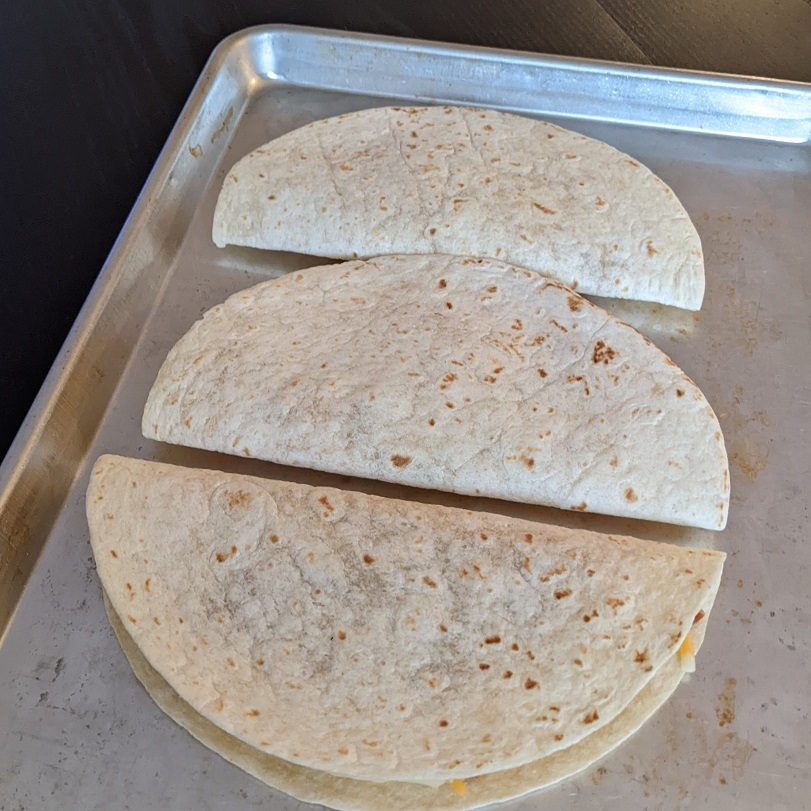 I was going to grill these but I couldn't be bothered heating up another appliance. I already had the stove on to cook the jalapeno boats, so I grabbed another sheet tray to lay the quesadillas on to bake. Sure, they don't look as pretty as if I had grilled them, but I just wanted to get that job done that night. 🙂
Sometimes I grill them, too, though.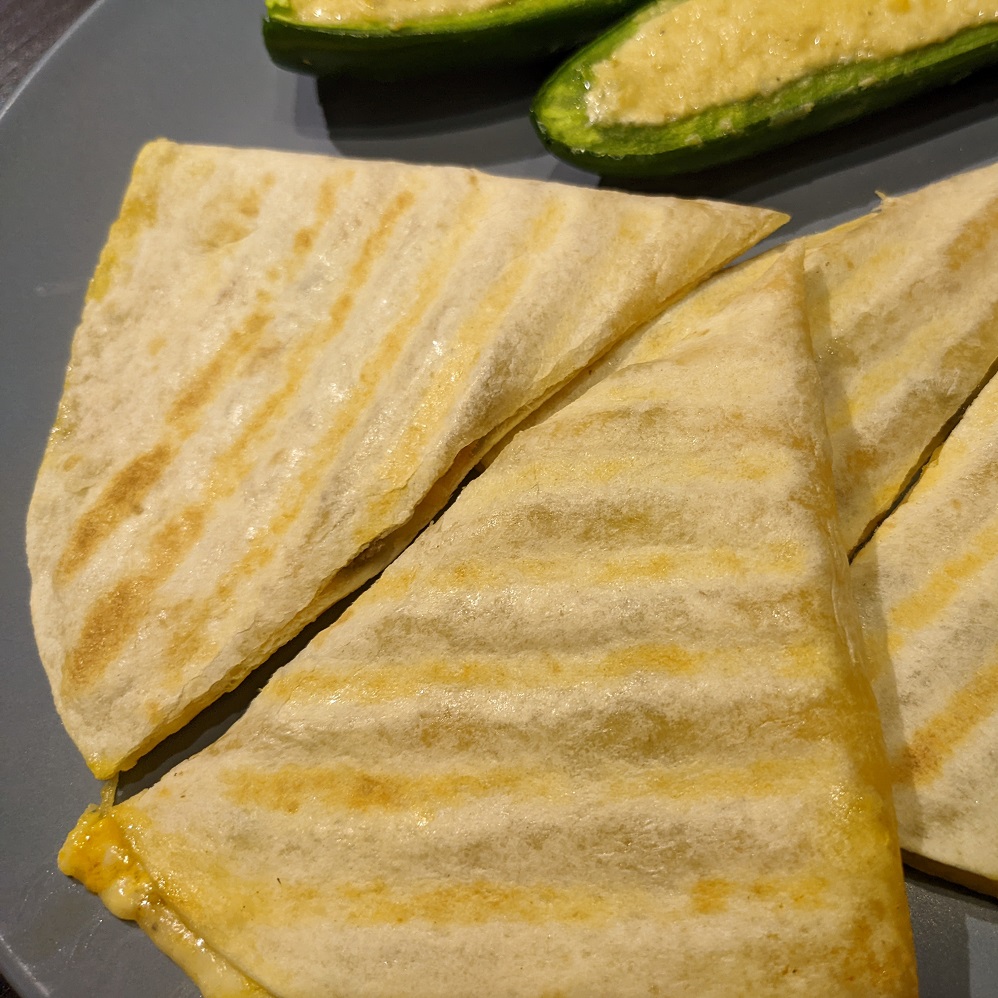 When I cut them, I take care to keep the cut without an edge with a bit of one so it doesn't fall apart as I move it from the cutting board to the plate. That tiny bit of uncut folded area, about 1/4″, doesn't seem like it would help, but it does. It really does.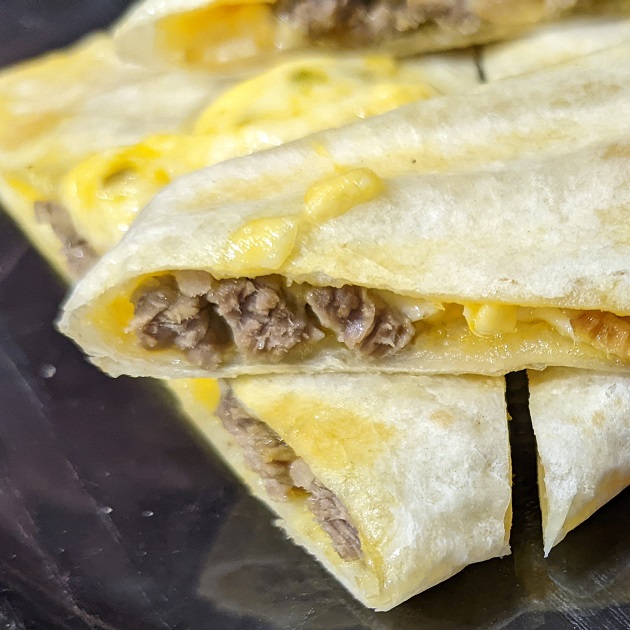 After you cut the half moon quesadilla into two triangles down the middle, move your knife in place to cut those two pieces into two again to get the four triangles. Now move your knife 1/4″ over to the right (or left) of the centre along the folded edge, and cut down from there to the mid point of the triangle.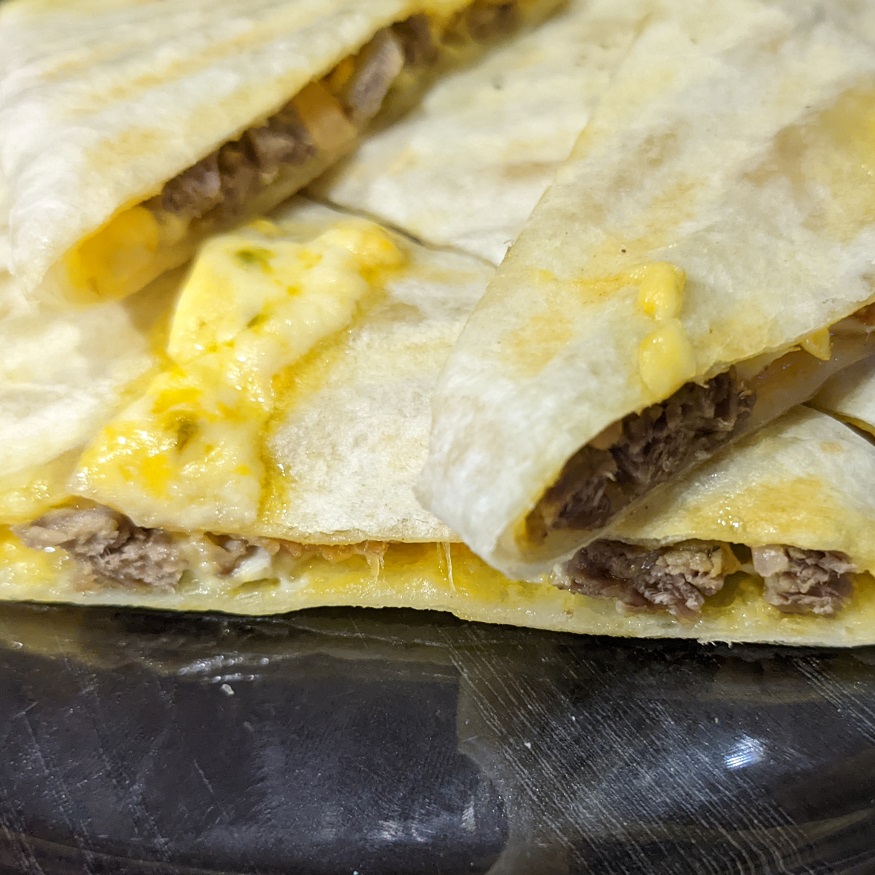 Sometimes I serve this with a dip, sometimes not. Your choice. Enjoy!