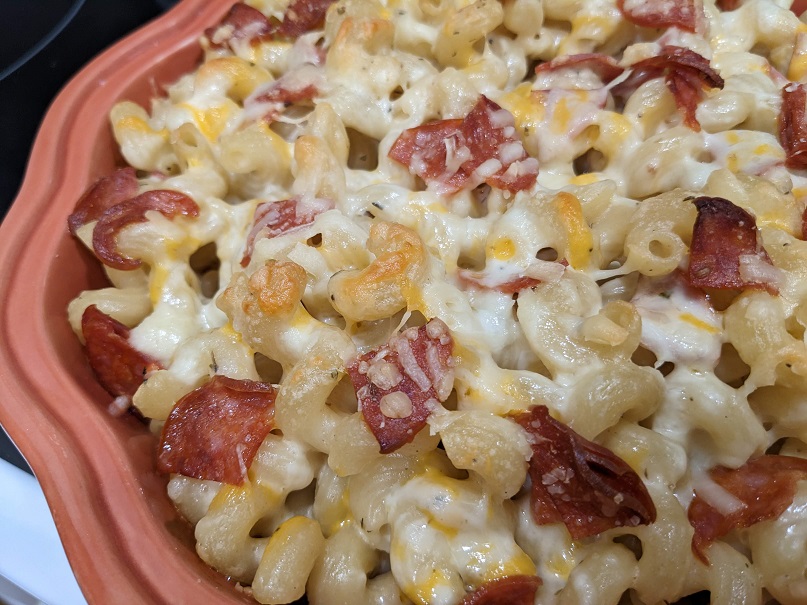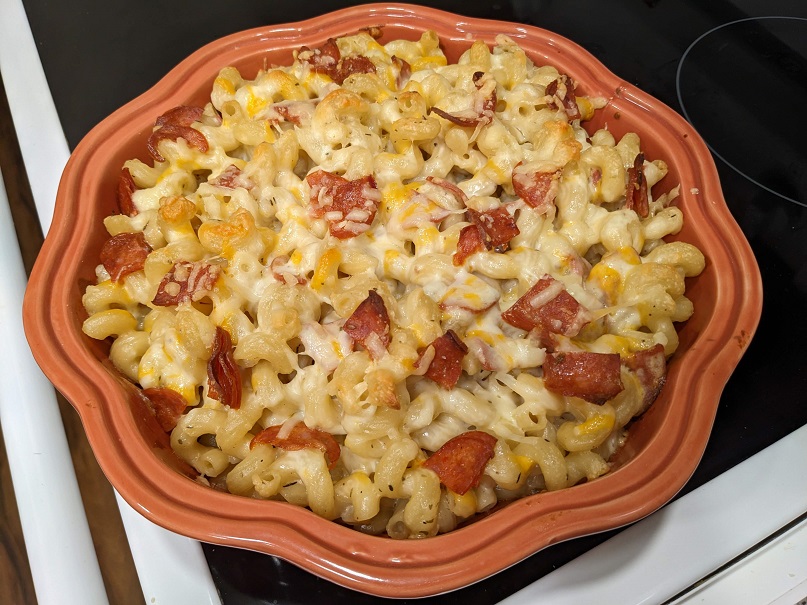 Sometimes I get tired of pizza because I'm not in the mood to chew a baked crust. And sometimes I also want Mac & Cheese at the same time as pizza. Enter the casserole version!
I mixed up my normal pizza topper ingredients I like (pepperoni chopped up, any veg I have kicking around, loads of grated mozza + marble cheddar plus a bit of parm cheeses), a bunch of cooked elbow pasta, the white mac & cheese sauce I always make (or close enough), and any spices I want (I stuck with the classic Italian blend).
This got baked covered at 375* for about 30 mins to get it hot enough to melt the cheese properly.