I made 4 dozen mini meatballs the other night because I needed to use up the medium ground beef I bought two days beforehand. I had other materials I needed to use or lose them at the same time, so this what I decided to make to test out my air fryer.
PS: I paired them with this lovely red pesto sauce I bought a few months back.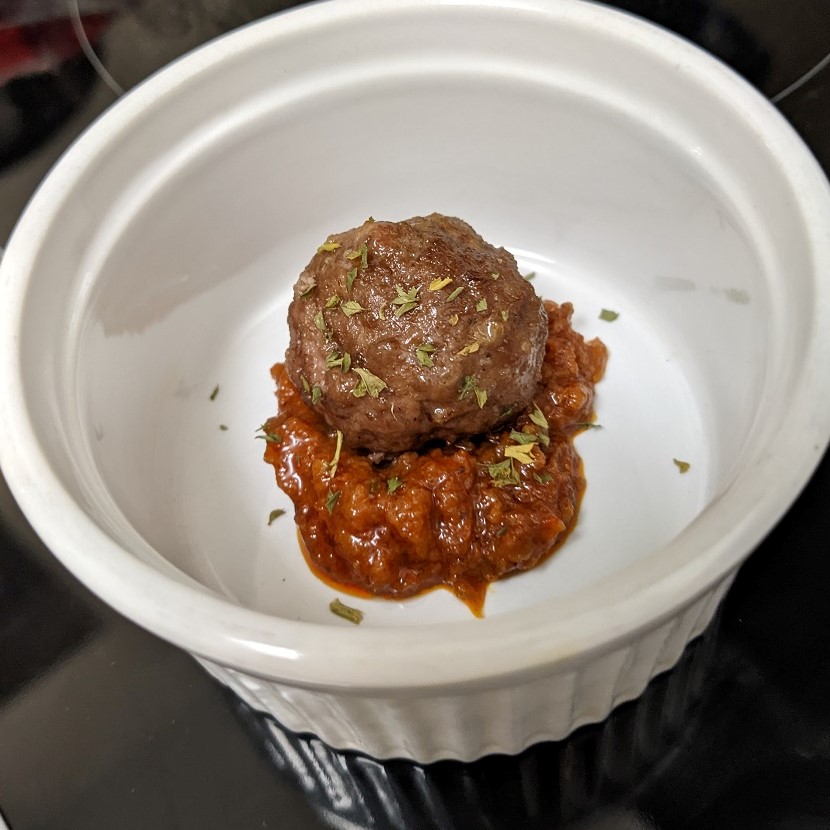 Italian Meatballs:
1 kg Med Ground Beef
1/2 C Italian Seasoned Breadcrumbs (optional, for bulking out the filling only)
1/4 C Parm Cheese, grated
1 Egg
3 Shots Hot Sauce (optional)
2 Tbsp Dried Parsley
S&P
I used this meatball tool from my late MIL's house. It scoops up the perfect mini meatball size portions.
I bought some shallow foil pans from the dollar store that fit my 10″x10″ basket perfectly, and they ended up holding 16 balls each, so that helped speed up this whole cooking process unlike cooking meatballs on the stovetop in a skillet. I am not a fan of making meatballs on the stovetop and finishing them in the oven. Too much splatter to clean up. Not with the air fryer!
I cooked each tray of balls in their first runs at 320*F for ten mins with a gentle shake of the pan (not the basket), and for their second run I blasted them at 400* for the last five mins. I temped them before blasting and again when they finish (to verify they did at some point hit 165*).