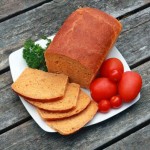 1. Fresh Tomato & Herb Bread: I'm thinking this will make a lovely companion to any soup or stew as the cold weather cranks up in the next few months. I'm putting it on today's list in September because I want time to test this recipe and make a few batches to bake up and freeze so I don't have to worry about wanting a few slices with dinner randomly at a moment's notice. My mouth is watering just thinking about how it's going to taste.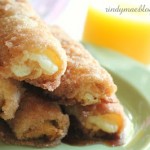 2. Cinnamon Cream Cheese Roll-ups: Now this is solely for the husband. Everything about it has his name written all over it. From the bread (check), to the cinnamon (check and check) to the filling (swoon), he will be pleased. Definitely!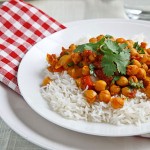 3. Chickpea Curry (Chana Masala): Kevin, from Closet Cooking, has this tasty and comfort looking spicy chickpea stew I really want to make and eat this very instant. Love this kind of stew over rice! This plays nicely into my chickpea addiction, so… Yeah, you just know I'm going to make a whole vat of this stuff to hoover back.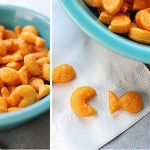 4. Homemade Goldfish Crackers: This is a no-brainer, right? Some days I come home from work in this zombie vegetable state, and the cooking just does not get done. Dinner? Eat air. Thirsty? Lick your lips. It's brutal some nights around here. If it weren't for snack foods like these crackers, my husband might waste away. 😉 (Ok, not really, but he would eat these every night for dinner if they were kicking around.)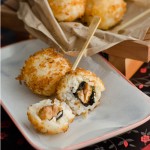 5. Chicken Teriyaki Sushi Balls: I have some ground pork left over from this week, so I may use them in these sushi balls. I may not, but I may. We'll see if I've found another use for the pork by then or not. I have everything to make these right now but some defrosted chicken. These look like they'd be a great brunch item. I'd need a great dip for them, though. That shouldn't be too hard to whip up.
(stroking chin) Hmm…