This is a very scaled down version of the tartar sauce my late mother-in-law used to make every morning when she worked at a big chain restaurant 50 years ago. I make this any time we have fish of any kind where it would be appropriate.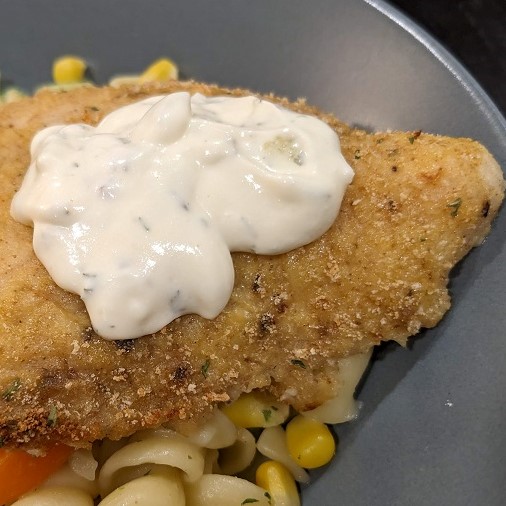 Small Batch Tartar Sauce:
1/4 C: Mayo / Sour Cream
1 Dill Pickle, fine chopped (or 1 tea relish)
1 tea Creamy Horseradish
1/2 tea: Lemon Juice, fresh / Lemon Zest, for colour (opt) / Dried Oregano
S&P, to taste
Give it a good stir and use it immediately, or chill it to marry the flavours further. Store in the fridge for up to three weeks covered. Yield: 4 regular portions, or two big portions.