l love any recipe that cleans out my fridge. This is one I keep returning to over and over again. I know it seems like a lot of prep, but it's fast, easy prep. Nothing too complicated or even expensive. Give it a go when you're craving Mexican rice bowls but don't want to leave the house or even pay $15 for one serving.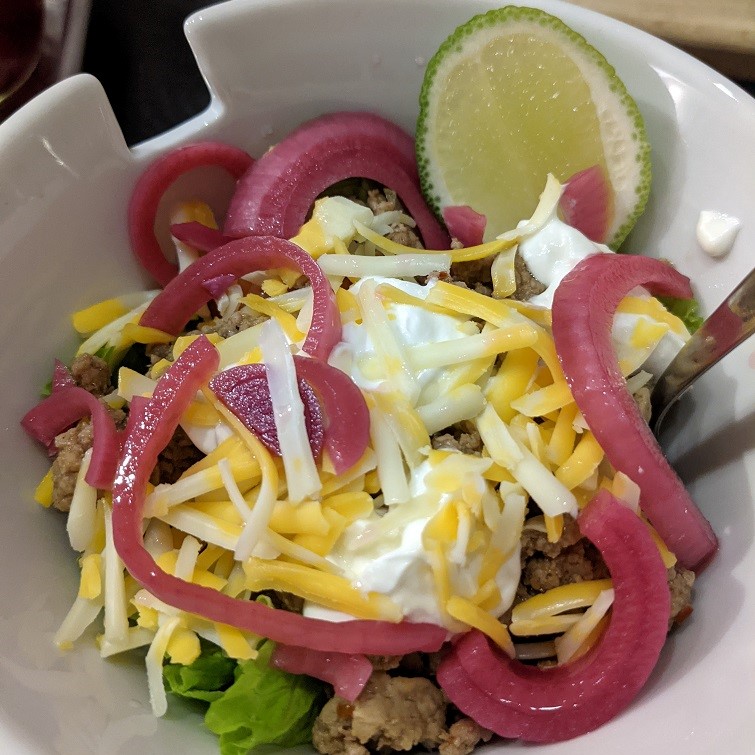 Auntie Stacey's Mexican Spice Blend:
2 tea each: Onion Powder / Garlic Powder / Ground Cumin
1 tea ea: Black Pepper / Seasoning Salt
1/4 tea Ground Red Hot Chili Pepper Flakes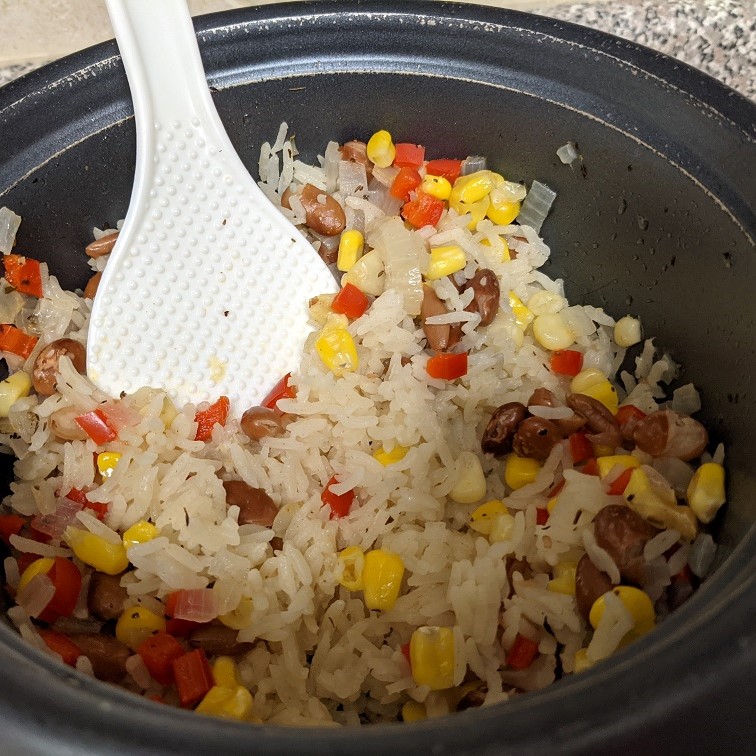 Auntie Stacey's Mexican Rice Bowl:
1 cup Jasmine Rice, rinsed twice + 1 1/2 cup water
Pinch Salt
2 tea Mexican Spice Blend
1″ x 2″ knob of Unsalted Butter, cubed
1/4 cup Red Pepper, diced
3 fistfuls Frozen Corn
1/3 cup Pinto Beans, canned/rinsed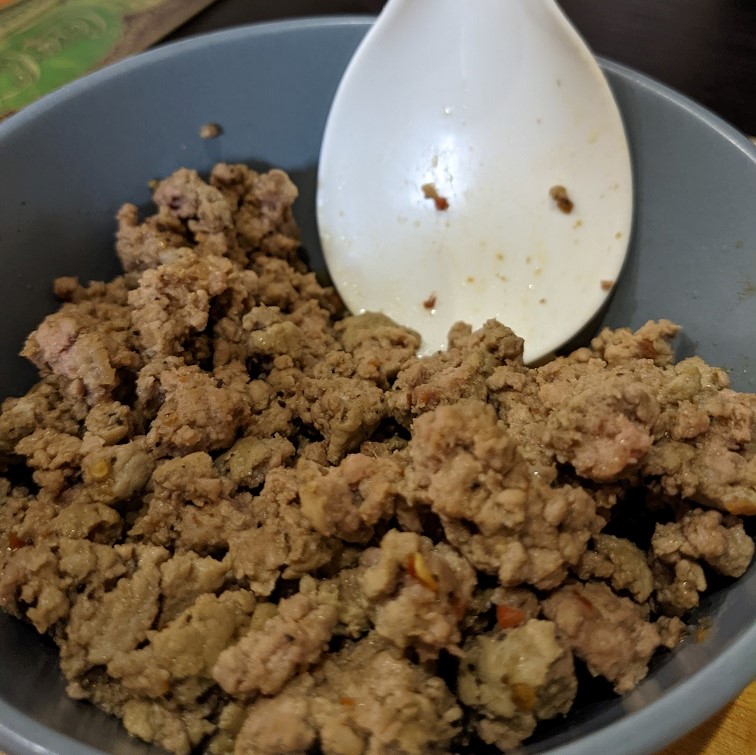 Basic Mexican Ground Beef:
1 tbsp Oil
1/4 small Onion, diced
1 lbs Ground Meat of choice
1 tbsp Mexican Spice Blend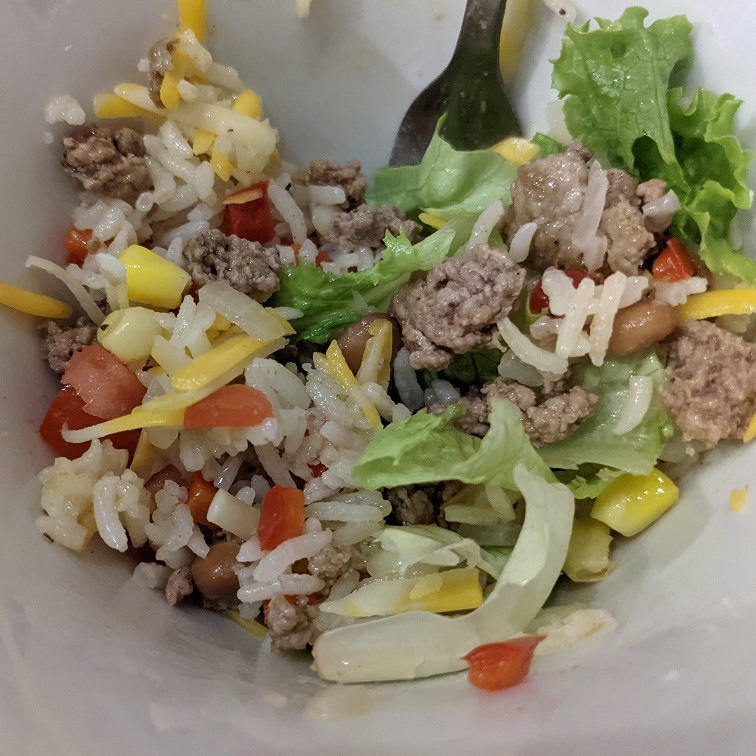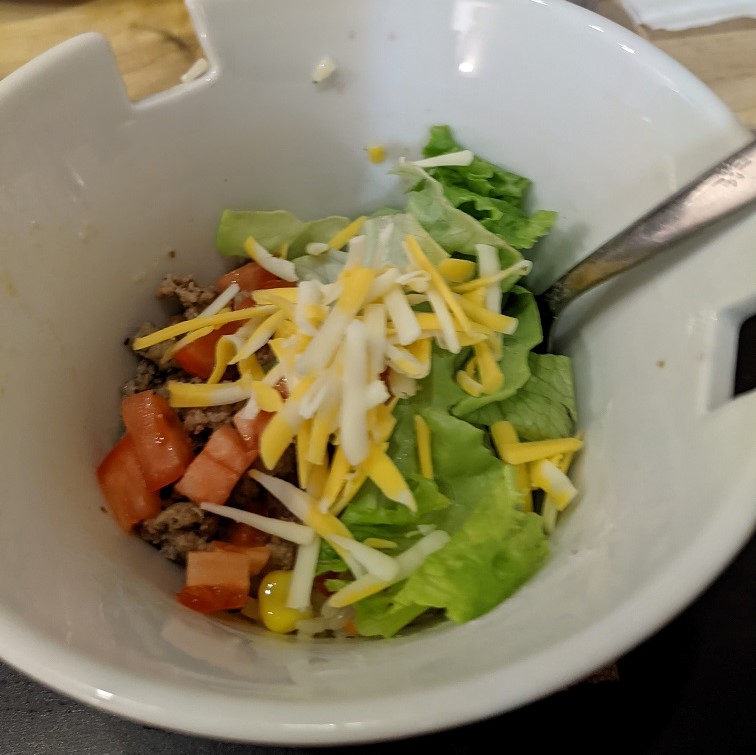 Topping Selections:
1/2 Roma Tomato, diced
1/3 cup Marble Cheese, grated
1/4 cup Sour Cream
1/2 cup Leaf Green, 1″ x1″ torn pieces
Pickled Jalapeno Rings (optional)
Pickled Red Onion Slices (optional)
Salsa of choice (optional)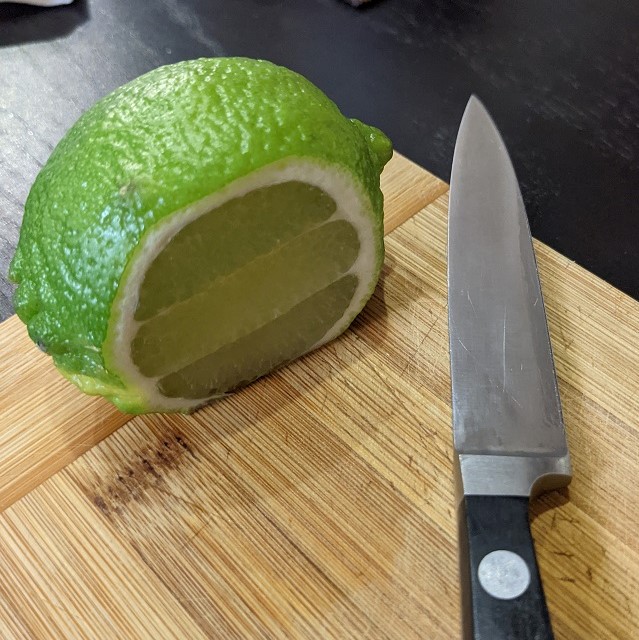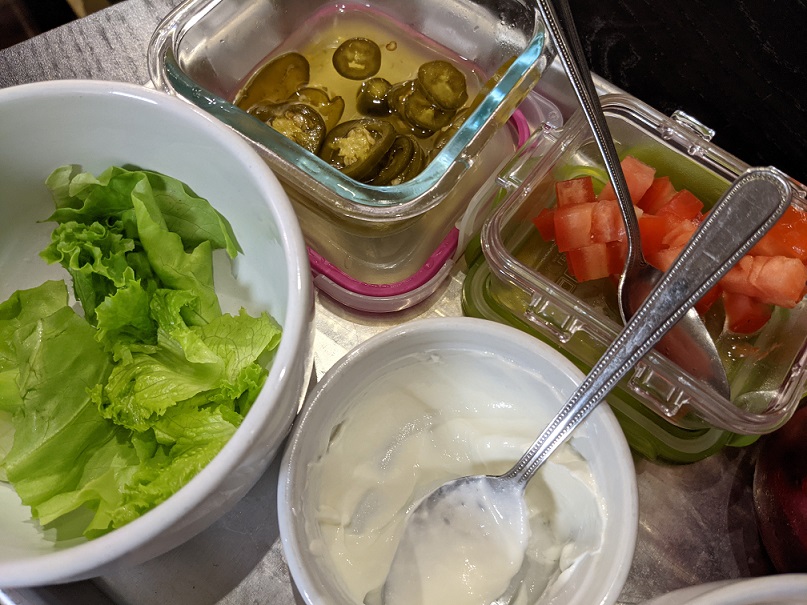 And if you have any leftover ingredients like the cheese, the meat and the rice blend,  mix them together and stuff them into some steamed bell pepper halves. Top with a bit more cheese grate if you have it.