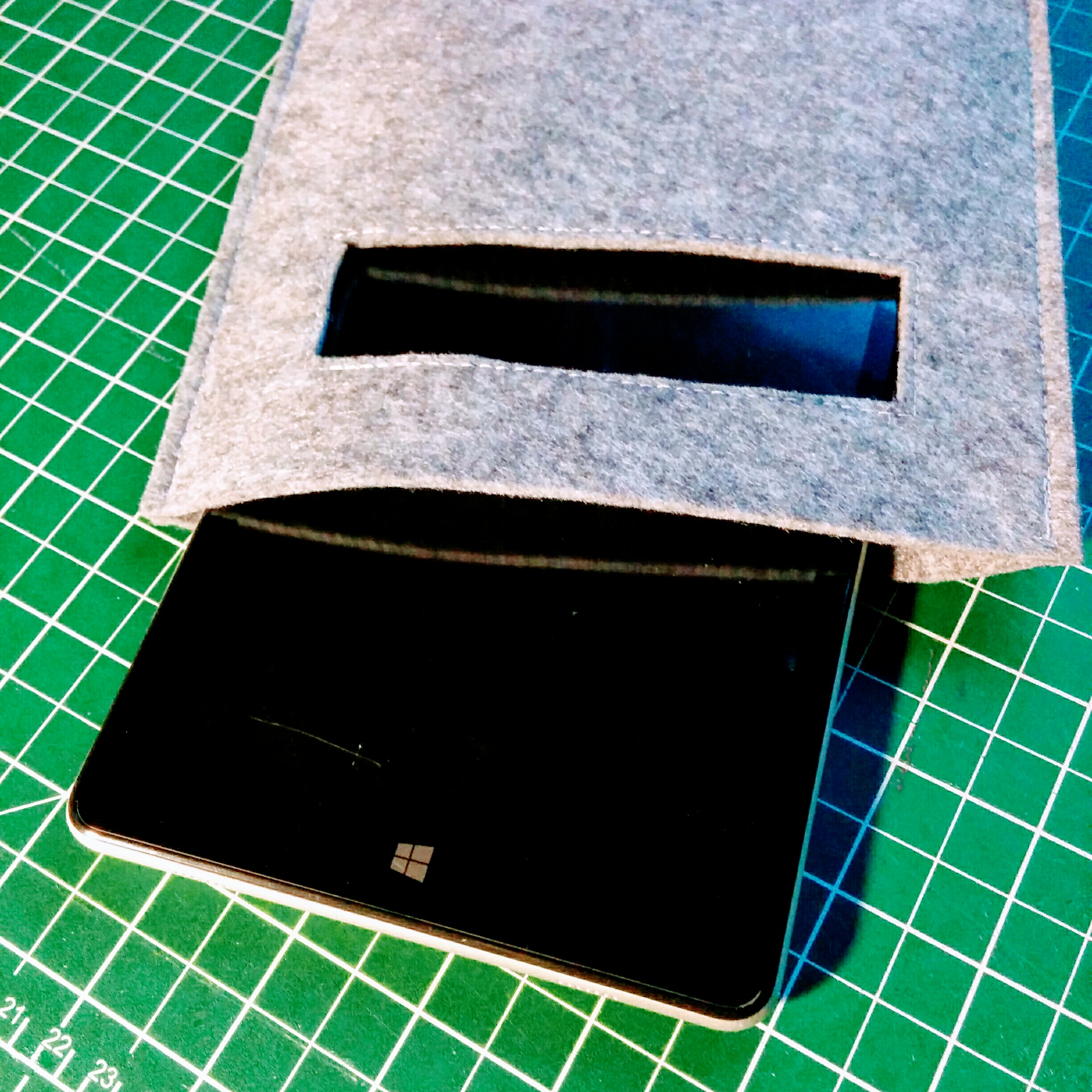 I don't take my tablet outside of the house, because I never need to, but oddly enough it was purchased years ago for the sole purpose of bringing it to work so my catering supervisor, Lisa, and I could look at food porn pictures for inspiration on our tea and lunch breaks.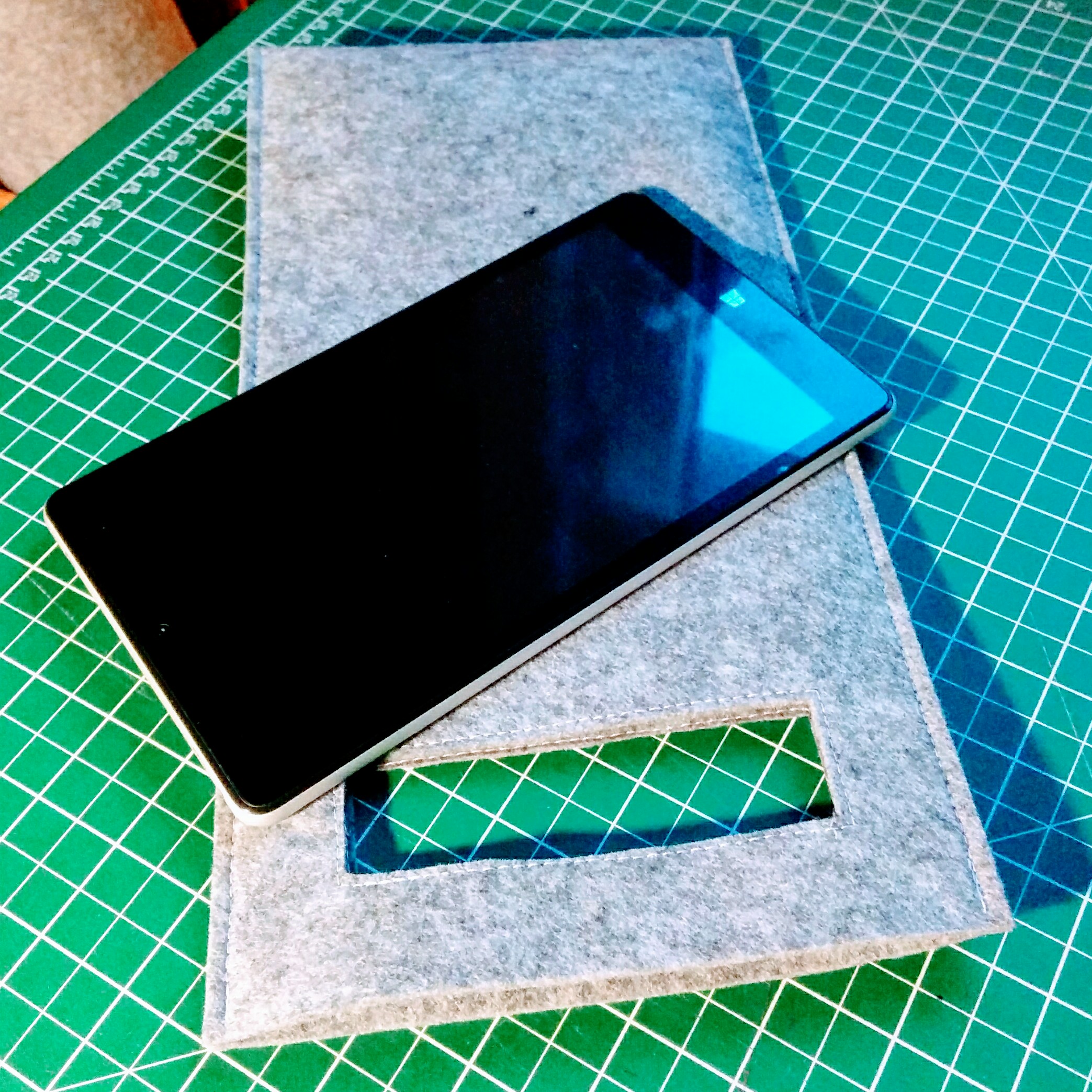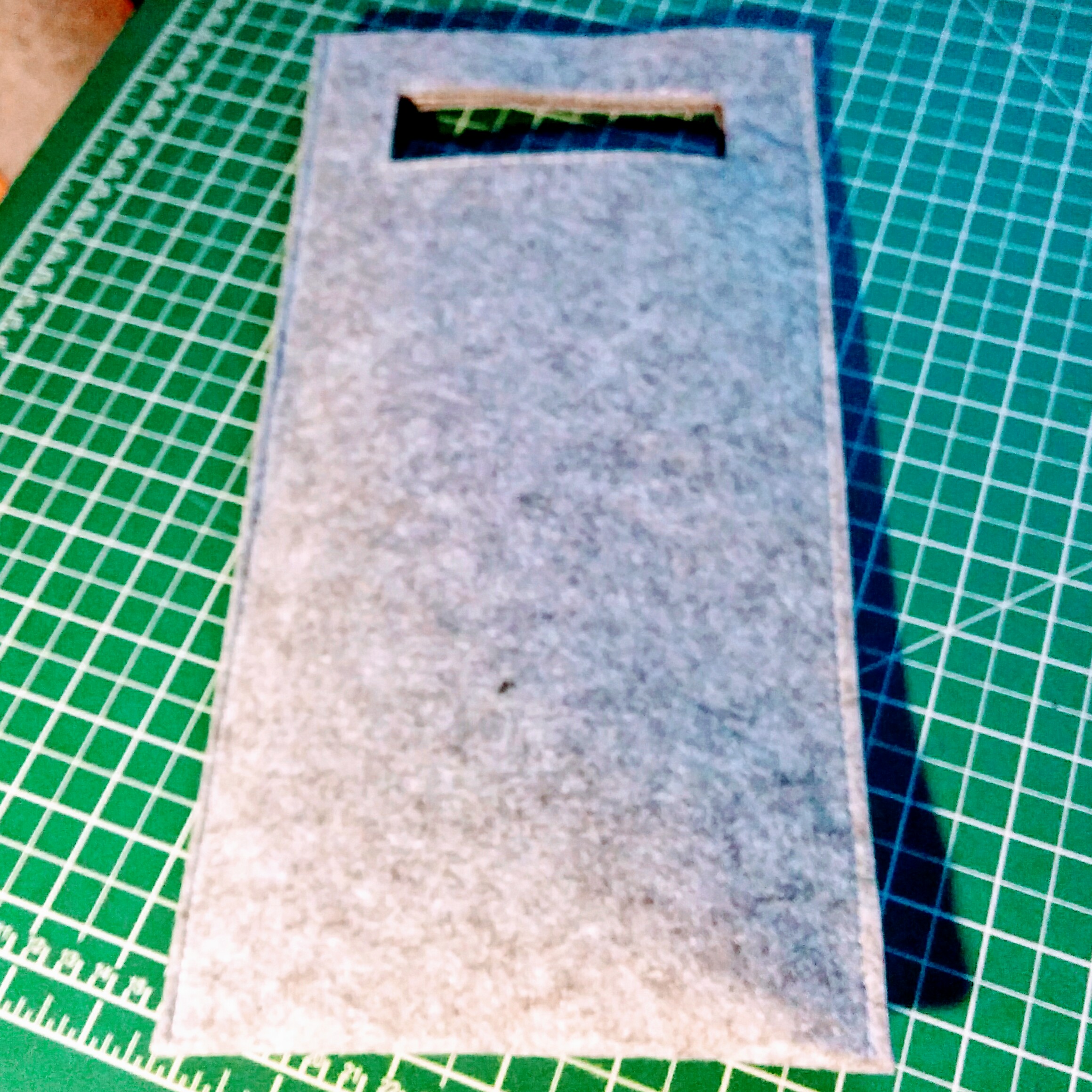 I always had it in mind to make a travel case for the tablet, but I never found a pattern idea I liked until this Christmas. I was tooling around on Pinterest when I clicked on one felt craft idea and that lead me to look at the suggested other projects that Pinterest thought I might also want to look at and pin for later.
Not only was this a fast project, but it was dead easy. I already had the thick felt material rolled up in a corner of my craft room collecting dust bunnies. I didn't have a pattern, but that's never stopped me before! I slapped this case together in less than 20 mins while watching an episode of The Crown from season three. (I think it was the one where Princess Margaret takes a lover after her marriage truly starts to crumble.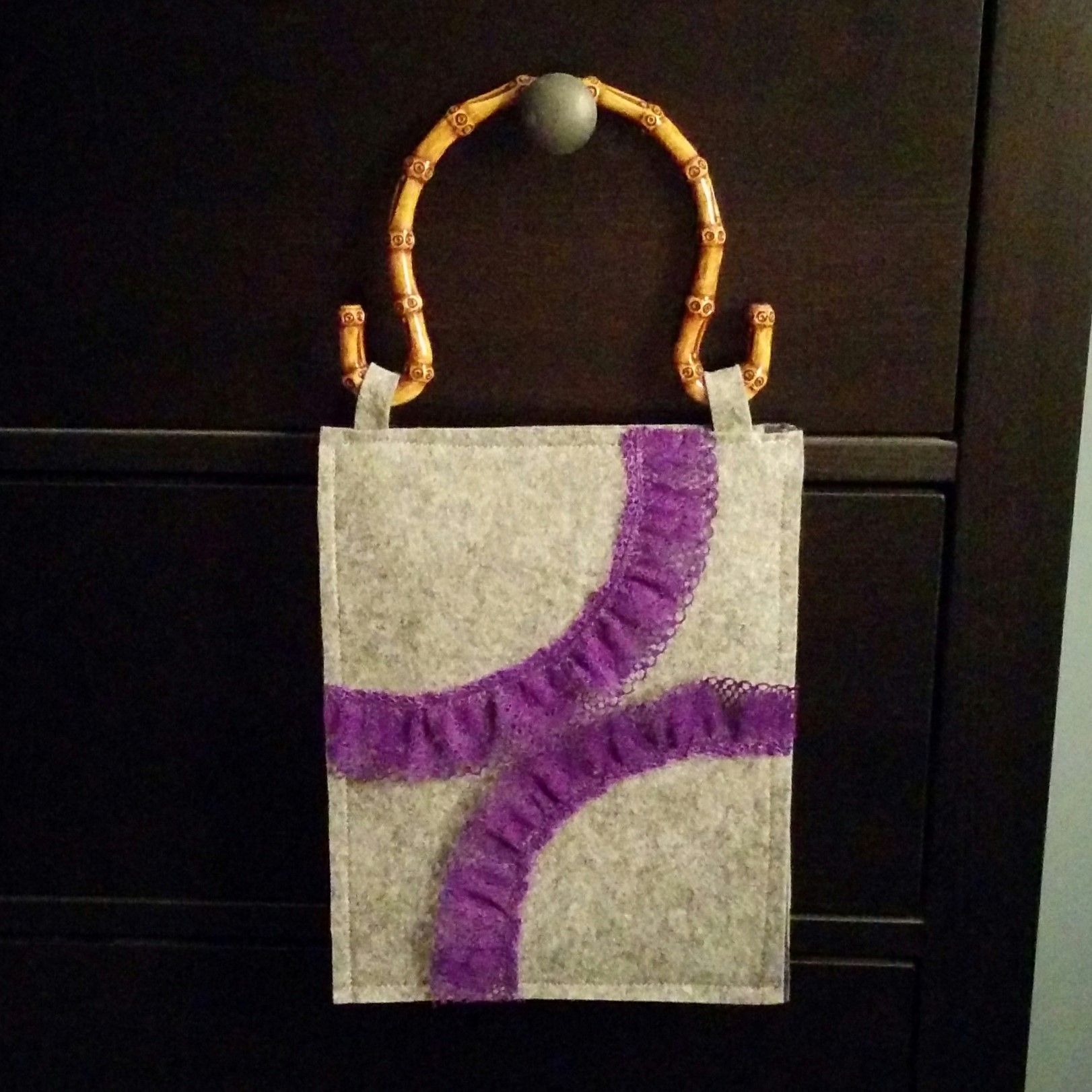 I also made a cute little flat rectangular felt purse with one handle, a zipper, and some purple lace glued onto both sides as a bit of décor. The zipper runs down one side while the handle runs along the top. I don't know what I was thinking, honestly. 🙂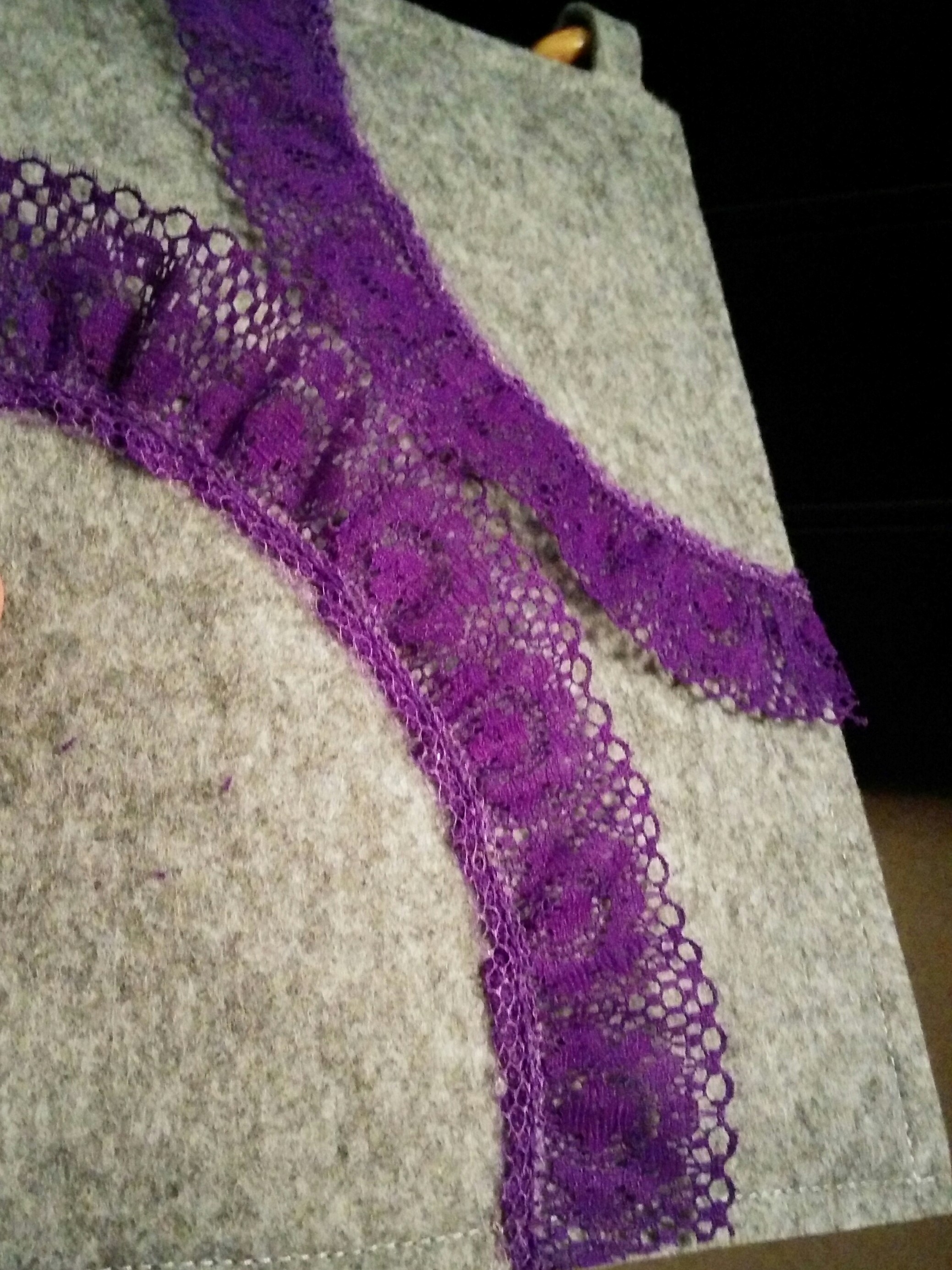 I like this one, but I'm not really sure where I envision myself going with it out in public. I was just an idea I had at the end of the episode where Prince Philip meets the three NASA astronauts who went to the moon and so thoroughly captured his rapt attention and sincere admiration, and a healthy dose of jealousy for good measure.
Just had a thought. My tablet might fight into this little purse, too. It does! Huh.