This is some bbq chicken, peppers and corn salad I made a few weeks. It was delicious. I can't stop making each of these things. But that corn salad…? I couldn't not put bacon in it, so that's what I did. 🙂 (See below pix for that version.)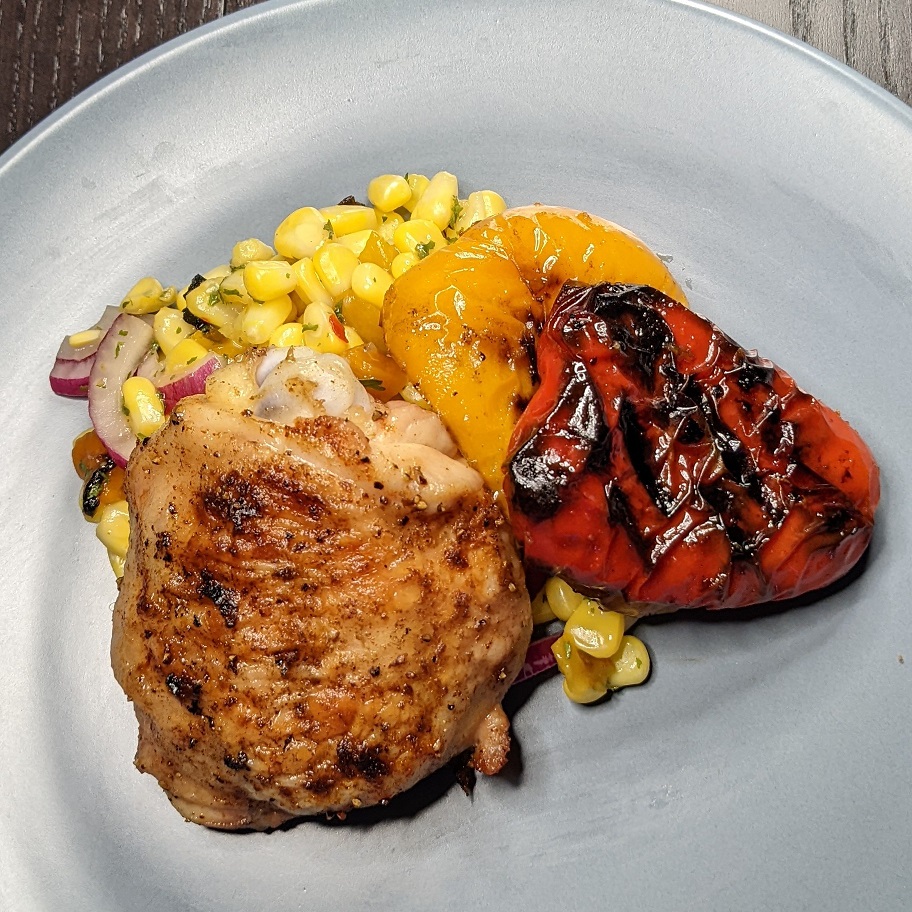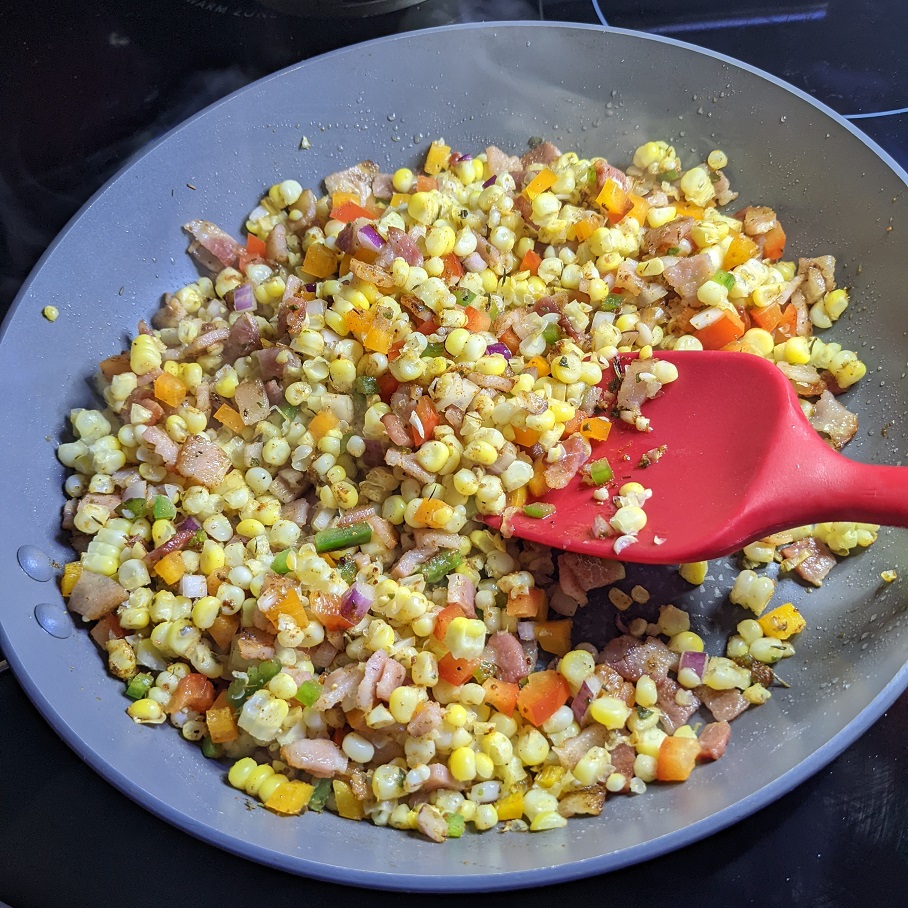 Grilled Bacon Corn Salad:
2-3 Bacon Strips, 1/2″ cuts
2 Smoked corn cobbs in the husks, cooled enough to hold
1/4 Red Onion (can be raw or pickled – I use what I have on hand)
1 Jalapeno, seeded, fine diced
1/4 Smoked Sweet Pepper, fine diced
2 tbsp BBQ Dry Rub (of choice)
3-4 tbsp Italian Dressing
1 small bunch Parsley, chopped
Parm grated or Queso crumbled
In a pan or on a griddle, heat up bit of oil and lay the bacon over it to render out the fat. Add the veg and shuffle it around so nothing sticks to the surface and it gets cooked evenly. Add the dry rub and keep cooking the mix until the bacon gets crispy and the veg softens, about 5-8 mins.
Off the heat, dump it into a big bowl and roll it around with the dressing and parsley. Plate with the cheese of choice on top. Serve room temp or warm.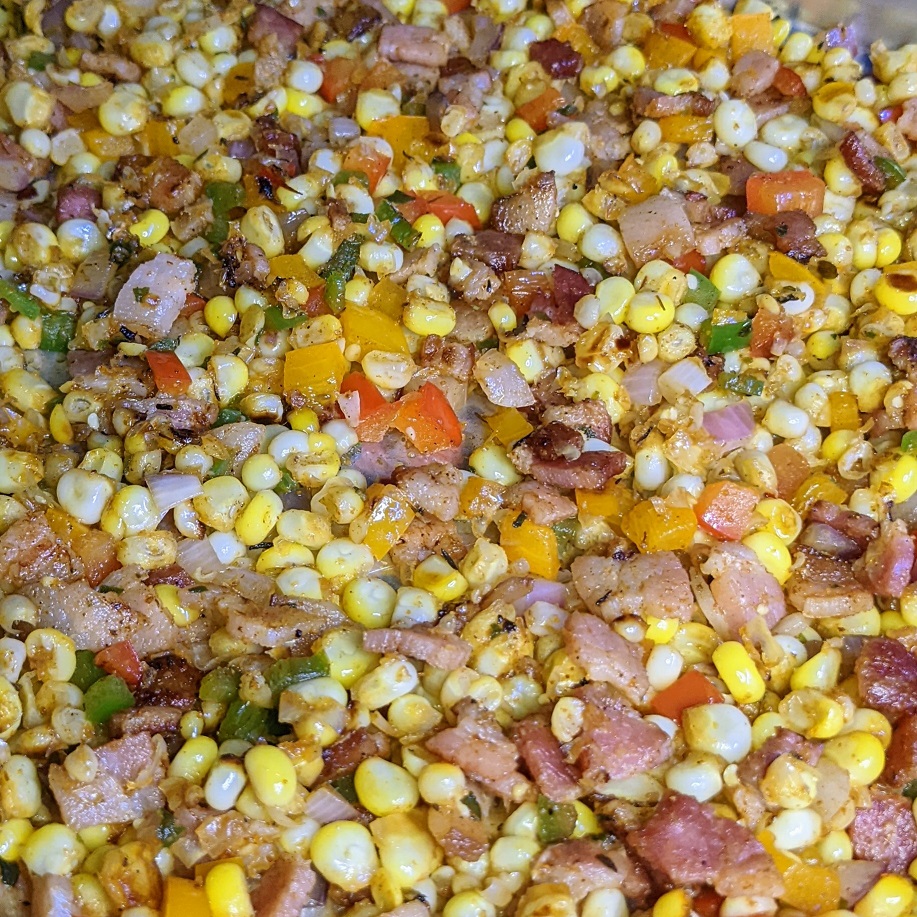 If making ahead of time, lay the corn salad in one even layer on a big sheet pan to rapid cool for up to 20 mins before storing in the fridge.