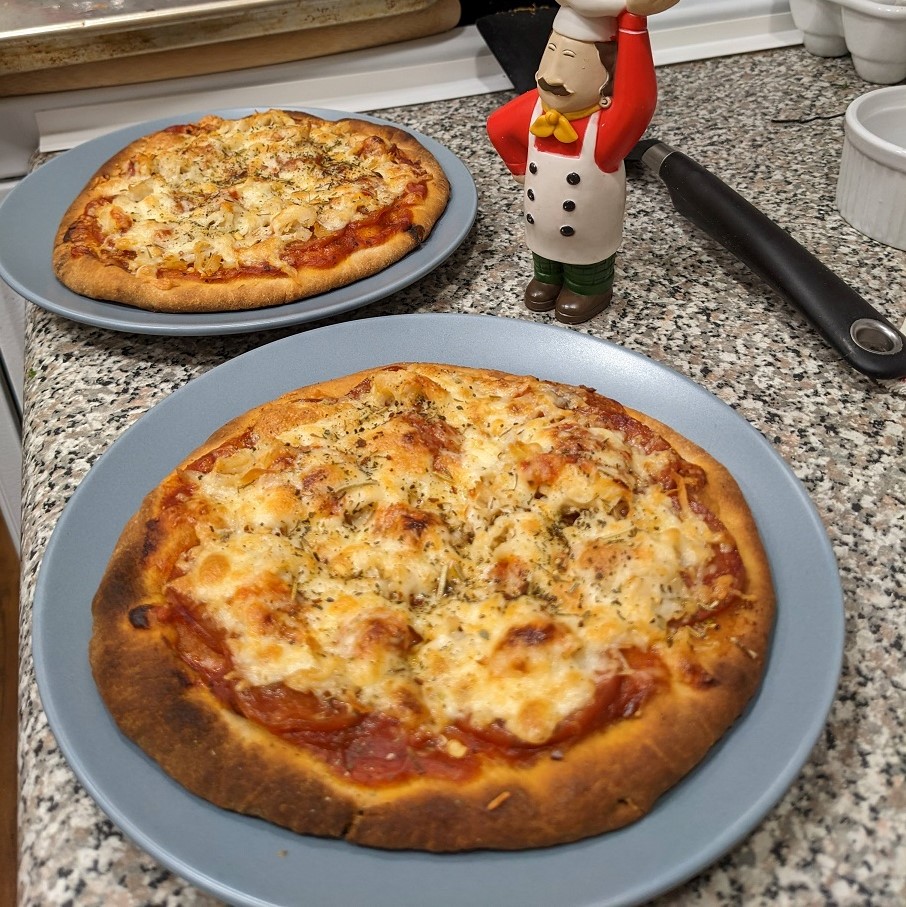 This is a spin on the Subway Pizziola we used to make back in the day. I love the idea of chicken and pepperoni in the same sandwich, so it seems like it would translate nicely to an actual pizza version. And I was right. This might be the husband's new favourite.
I've made these mini pizzas on naan bread both in the oven and in the air fryer. Both come out roughly the same with not much difference, so bake it in what you have. It's definitely faster in the air fryer, though.
Here is how I did it: I laid the sauce down on the naan and topped it with a bit of veggies, and then the pepperoni slices. I placed the pulled chicken all over then then topped that will a few dabs of sauce before laying the whole top surface with mozzarella.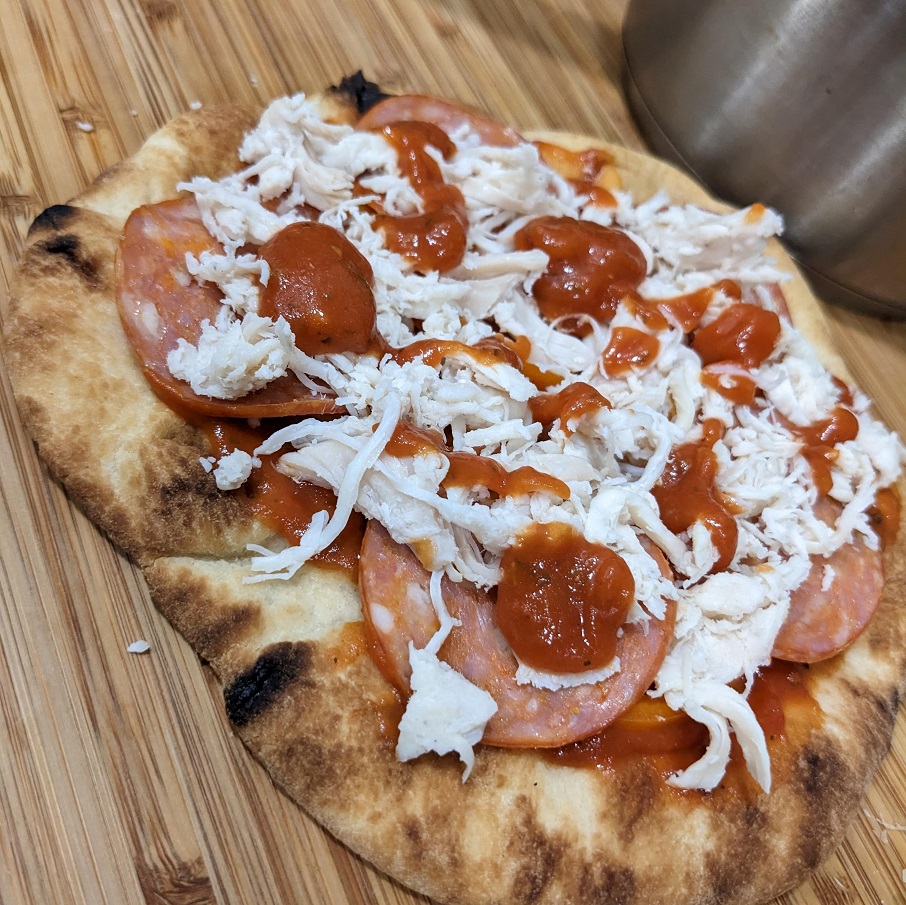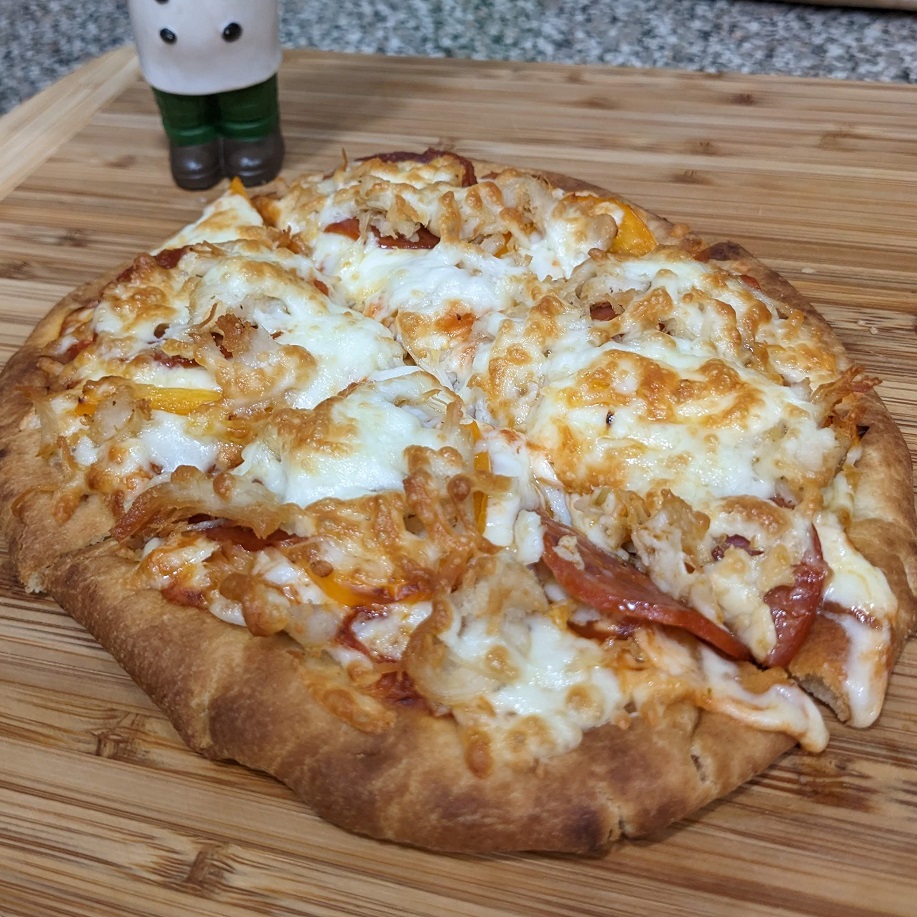 After I bake the pies, and I get the colour on the cheese I'm after, I pull them out and top them with Italian Blend spices and cracks of Red Hot Chili Pepper Flakes to finish it.