I was busy at work this week with the Easter rush. In addition, I woke up one morning with a crazy whiplash like pain on the left side of in my neck that ran down into my back, so it was hard to do anything when I wasn't being paid to. All I wanted to do was sit or stand still until the pain went away eventually.
As a result of my immobility, we ended up eating a lot of quick things like chicken patties that I could give the McDonalds treatment to using my DIY McChicken sauce (1/2 C mayo + 1/2 teaspoon onion powder) and topping them with small tears of lettuce.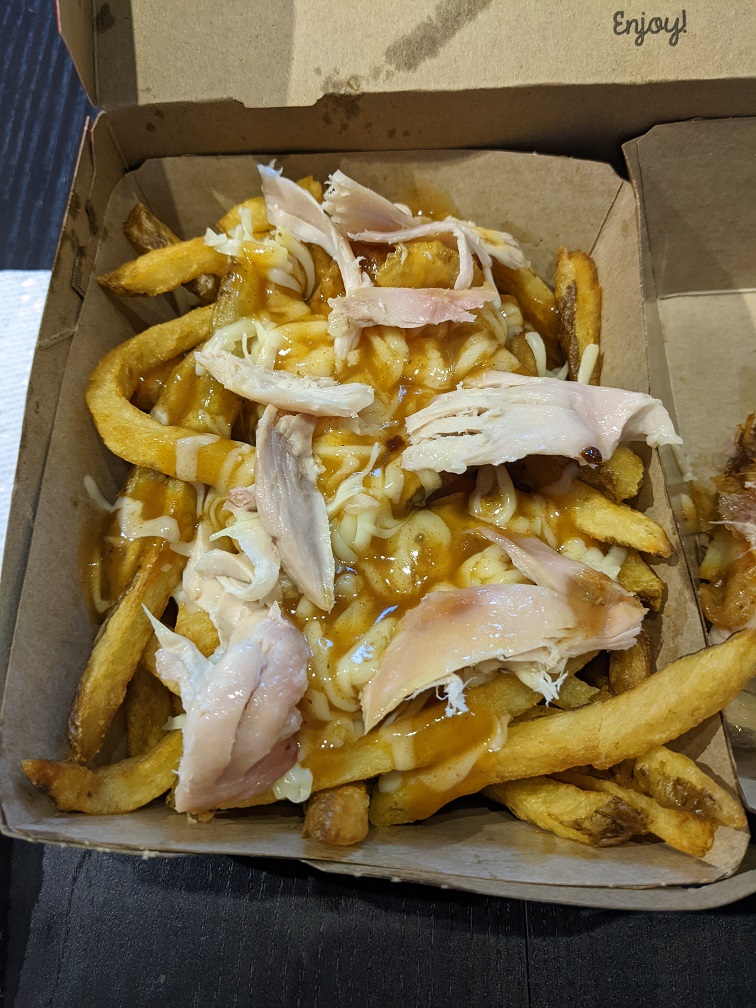 We also ordered in Swiss Chalet one night, and turned that Quarter Chicken dinner into chicken poutine on the fly by topping the fries with some grated mozzarella from my fridge and laying down the very hot Swiss Chalet dipping sauce to melt it.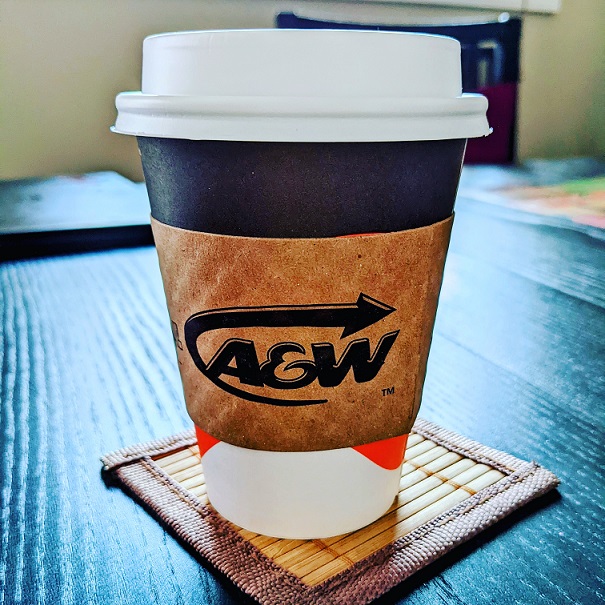 At one point this week, this A&W coffee made up my dinner meal. I know, I know. Ugh.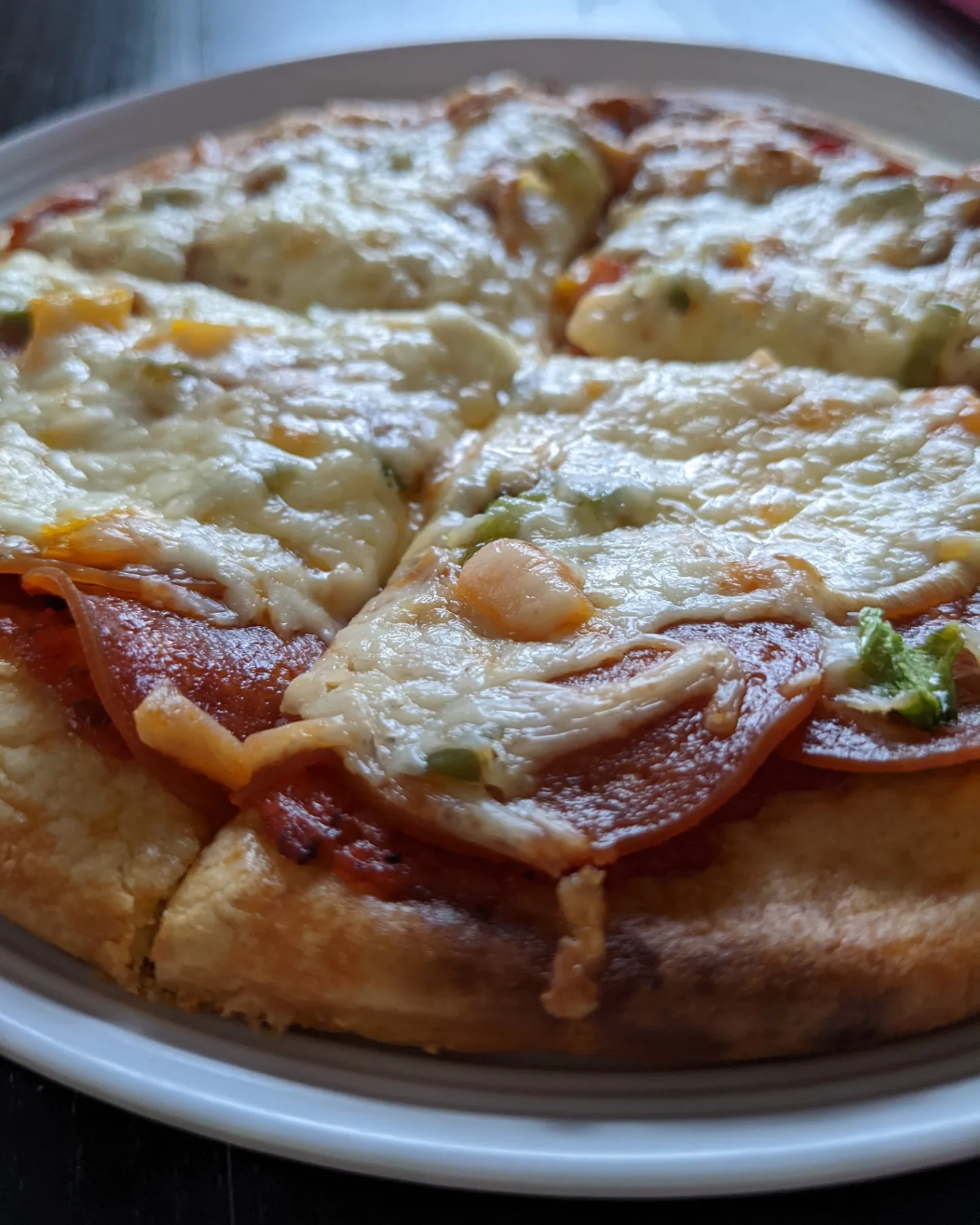 A few nights ago I cooked some pan fried pizzas using some naan I had kicking around that needed to be used up. I bought some sauce (I really didn't want to stand in front of a stove that night) and pepperoni. I added a few bits and bobs of veg and smothered each pizza with the last of the cheddar and the pepper jack cheeses. It went into the pan one at a time, and covered for up to 8 mins to crisp up the bottom and to melt the toppings.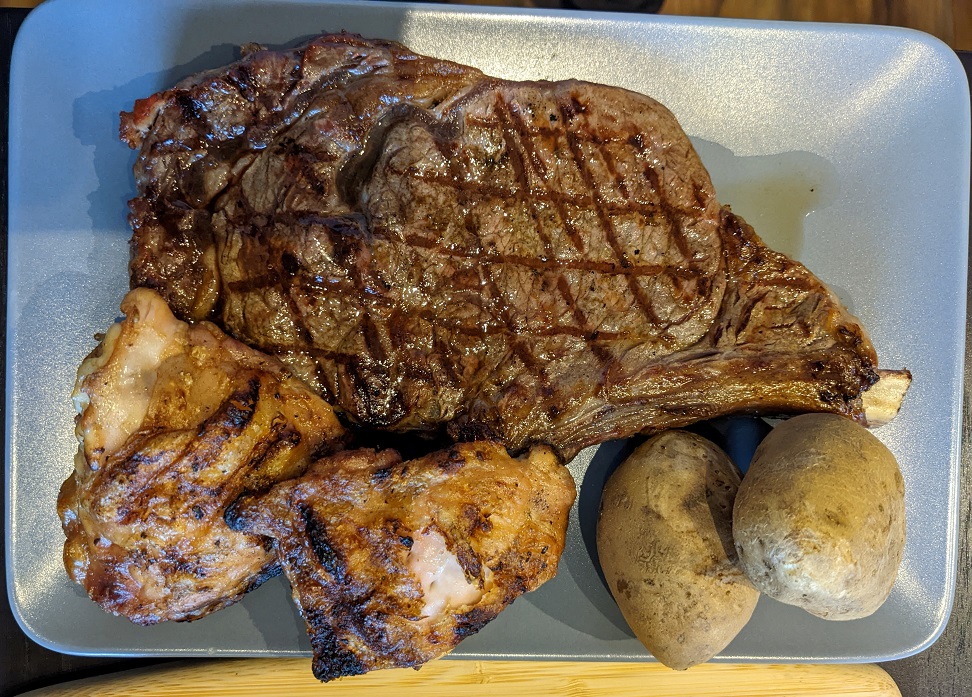 Last night we uncovered the bbq smoker for the first time this year. It took us awhile to remember how to cook meat and in what order, but we got there eventually. I started with baked potatoes in foil as the temp started to rise from 200 up to 400. At that point, the chicken thighs were added to the grill. A bit later, the steaks went on.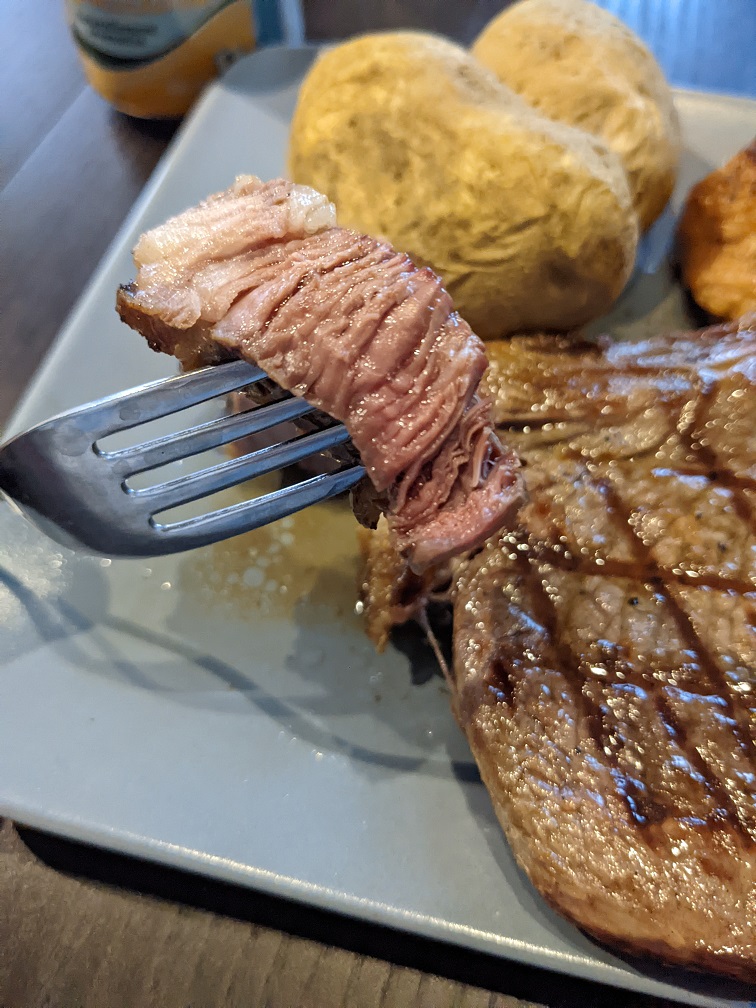 Why do I think of The Ponderosa Steak House when I look at these steaks? *drooling*